"Don't be afraid to ask for help," says a young mother, her toddler wriggling and smiling in her arms. She's standing in the doorway of her St. Louis home, answering questions about her struggles with food insecurity during the pandemic. "It seems like we're all in this alone, but there are places like this that are willing to help us out, and it's better to work together than to try to do it all on your own. That's the only way you're going to make it through anything."
During her pregnancy, the young mother benefited from Fresh Rx: Nourishing Healthy Starts, a program run by nonprofit hunger-relief organization Operation Food Search (OFS) in St. Louis. The program supports low-income pregnant people with nutrition education, cooking courses and access to healthy, nutrient-dense food. This summer, it surpassed 100 enrollees, with an ultimate goal of 184 new participants in the next year, says OFS executive director Kristen Wild.
"We've had great success with it – the preterm birth rate is 50 percent lower than it is for [pregnant people] who are on Medicaid in St. Louis County and St. Louis city," explains Wild. "This is a great accomplishment. Oftentimes babies who are born prematurely [accrue] incredible NICU costs, and there's more infant mortality for babies who are born prematurely. Our goal with this program is to prove that food should be a reimbursable health care expense."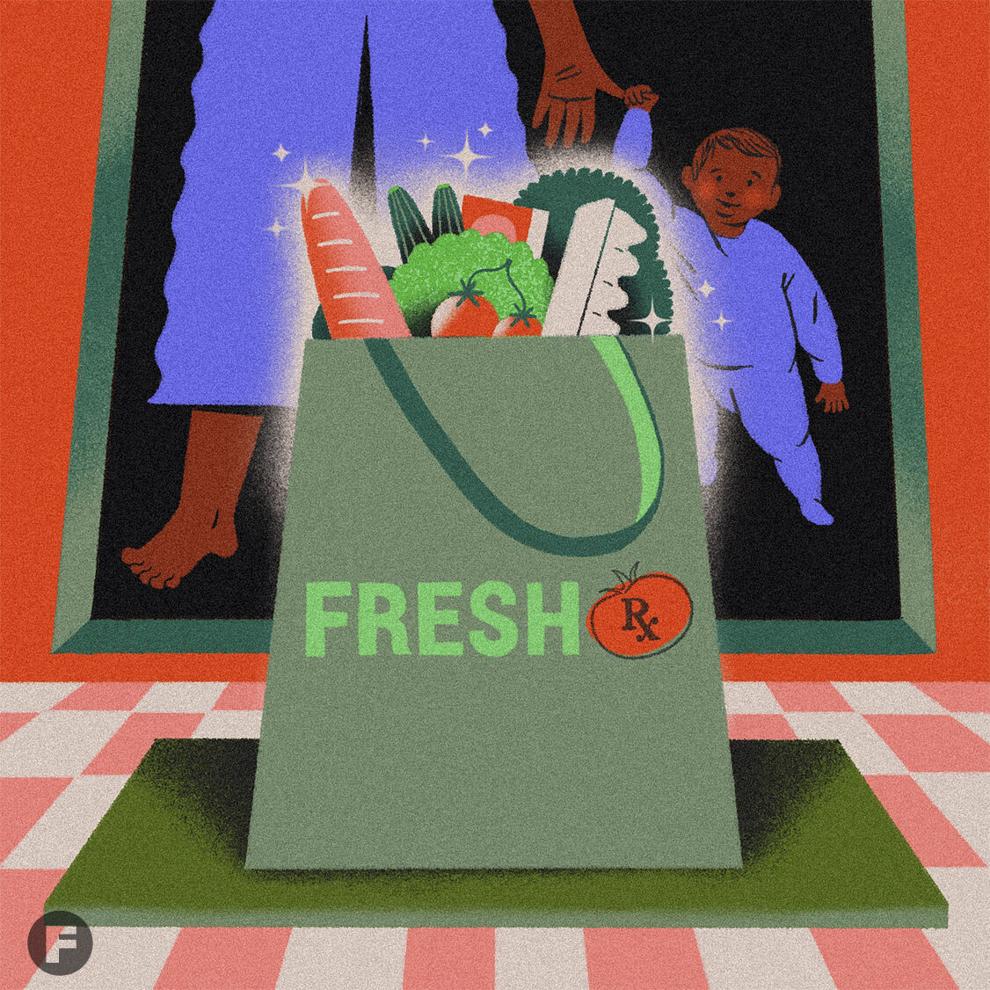 The idea that food should be a reimbursable health care expense is increasingly relevant in 2020. The young mother's comments about seeking assistance through the Fresh Rx program were captured for an OFS promotional video posted on YouTube in May, just two months after COVID-19 began spreading across Missouri.
Before the pandemic, food insecurity in the U.S. was at the lowest point seen since the Great Recession. In 2018, the national food insecurity rate was 11.1 percent, with Black and Hispanic households, families with children and people living in rural areas disproportionately affected by food insecurity, according to a September 2019 report by the U.S. Department of Agriculture's Economic Research Service. In Missouri, the report found that the food insecurity rate was 11.7 percent, slightly above the national average. By July 2020, after the economic devastation caused by the COVID-19 pandemic, some 54 million Americans, including one in four children – 16.7 percent of the U.S. population – were estimated to face food insecurity at some point in 2020.
Following massive waves of job loss in the spring, many Americans found themselves seeking hunger relief and housing and health care assistance for the first time. For people who were just scraping by before the pandemic, unemployment worsened existing problems related to food insecurity and housing instability.
The abrupt transition to virtual learning, which left millions of schoolchildren without immediate access to free or reduced-price breakfast and lunch, further compounded food-related challenges. From July 2019 to March 2020, 35,600,935 breakfasts and 67,381,332 lunches were served to Missouri students through federally assisted meal programs, according to the Missouri Department of Elementary & Secondary Education. In the days after classrooms went virtual, many parents were left in crisis over how to feed their children.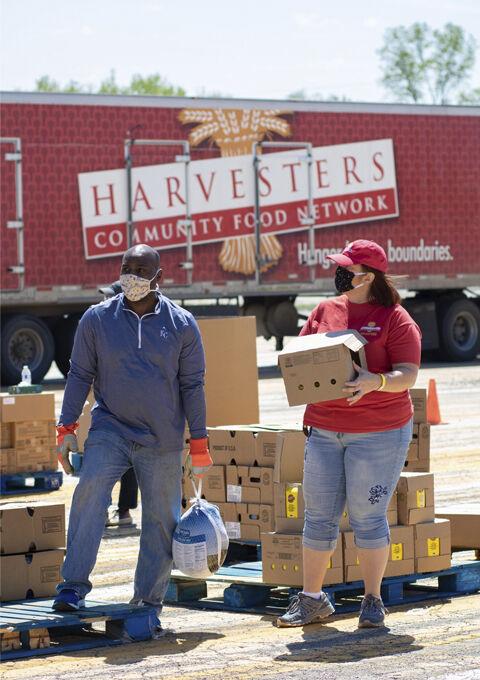 With food insecurity worsening, local and regional hunger-relief organizations have acted quickly to address the needs of their communities. OFS is the largest distributor of free food in the greater St. Louis metro area, serving 15 counties in Missouri and 15 in Illinois. Meanwhile, the nation's largest domestic hunger-relief organization, Feeding America, has partnered with six food banks in Missouri, including Harvesters in the Kansas City area and Ozarks Food Harvest (OFH) in Springfield.
Early on, each organization offered mobile meal packs in order to distribute food safely through car windows and in parking lots. In Kansas City, Harvesters already operated 230 mobile food pantries per month, and it has added some 60 sites since March. In St. Louis, OFS partnered with St. Louis County libraries to offer drive-thru emergency meal packs for families, and in Springfield, OFH added drive-thru food pantries and additional mobile food pantries. Food distributors and farmers, big and small, donated fresh produce, meat and dairy products to bolster their operations.
In late spring and early summer, with federal unemployment relief and stimulus checks reaching millions of Americans, some food pantries saw a very slight dip in demand. When those relief programs ended, however, the demand immediately returned, explains Sarah Biles, director of communications at Harvesters. "[In early September], we [were already] seeing our levels go up again to as high as what we saw early on [in March]," she continues. "So, unless we see significant additional federal help in the winter, we anticipate that the need is going to continue to remain quite high for several months."
Although resources are more stretched than ever, hunger-relief organizations such as OFS, Harvesters and OFH are fighting to meet the growing demand. "Before the pandemic hit, roughly one in five children and one in seven adults were facing hunger in our service area," says Jordan Browning, public information officer at OFH. "We're planning for it to get worse before it gets better. It's just a compounding of factors that's making it a really scary time for food-insecure people. So we're ramping up distribution to make sure that we're getting access to people, especially as a majority of our service area is rural. We're making sure they're not forgotten."
Hunger – particularly a lack of consistent access to nutritious meals – causes myriad harmful effects on overall health and well-being. Food insecurity touches every age and life experience, and no matter the circumstance, leads to both immediate and long-term health issues, says Biles.
"When you have access to enough food, then you're obviously able to focus better on what things you need to do," she continues. "If you're working, you're able to perform better at work. If you're a senior, you're able to stay in your home independently longer. Children are able to focus and perform better at school."
Child food insecurity is especially devastating. For children, hunger can delay physical development, hamper mental health and cause behavioral problems, plus it increases the likelihood of chronic illnesses such as asthma and anemia. The impact of child food insecurity runs much deeper, though, inhibiting students from reaching their full potential well into adulthood. "Everything is interconnected," says Wild. "If kids are not getting healthy food, that impacts their overall general health. It impacts their ability to focus in school, to learn and to interact with others."
As schools temporarily closed this spring, the number of food-insecure children rose. In a national survey conducted from late April to mid-July by the U.S. Department of Commerce in partnership with other federal agencies, researchers found that the national average for child food insufficiency grew from 16.8 percent in mid-June to 19.9 percent in late July. A recent study by Feeding America projected that 24 to 26 percent of children in Missouri will face food insecurity in 2020. By comparison, a 2018 study found that 15.2 percent of children in Missouri were living with food insecurity.
In particular, the parents of students attending high-poverty schools, defined by the National Center for Education Statistics as those where more than 75 percent of students are eligible for free or reduced-price meals, were in especially dire straits.
"There are some districts [in the St. Louis area] where every child is able to take advantage of the free or reduced-price lunch program," says Wild. "A lot of kids and families depend on that food through the program, which also includes breakfast, so [school closures were] really impacting access. Because kids weren't going to school every day, a lot of kids were not getting the nutrition that they were accustomed to through the regular program."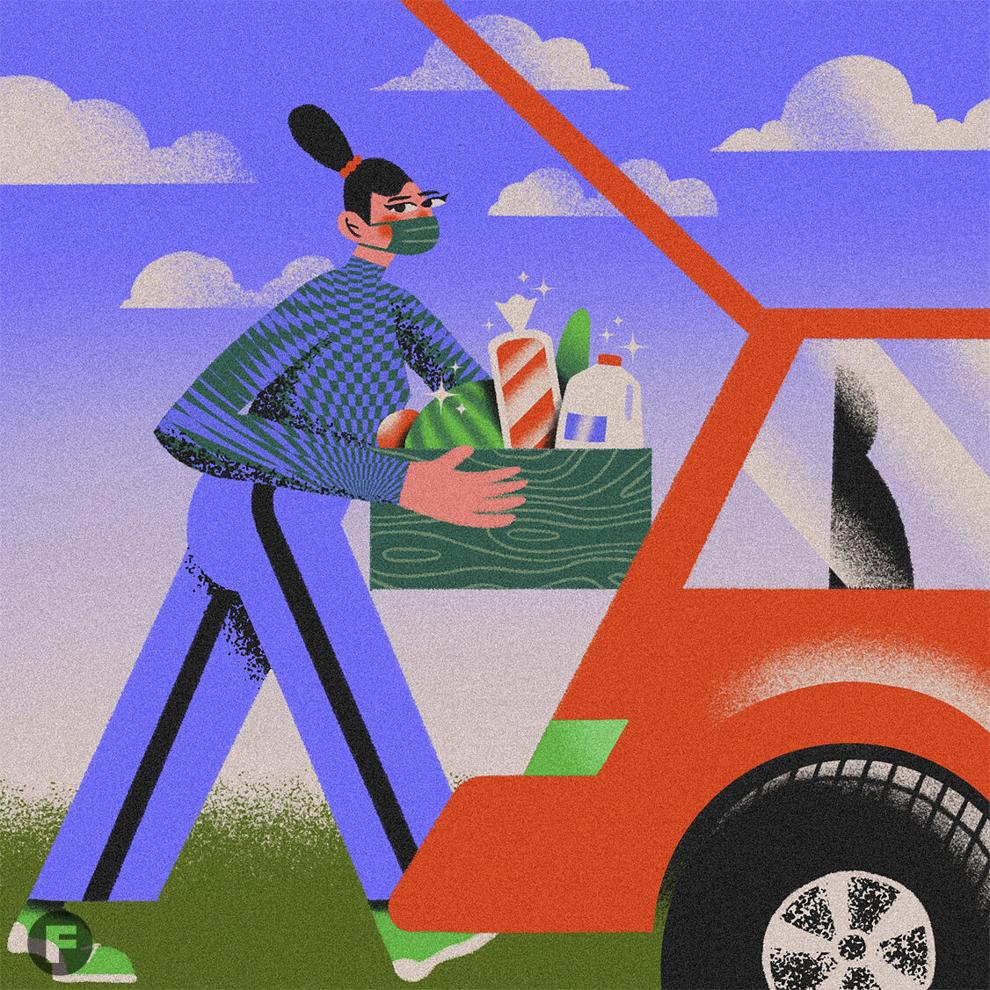 As the pandemic took hold, hunger-relief organizations pivoted to ensure that students maintained access to those free or reduced-price meals. OFS funneled more resources into its existing Summer Food Service Program, which is partially funded by the USDA to provide students with meals during summer vacation. In response to the pandemic, the federal government issued waivers allowing organizations such as OFS to launch its Summer Food Service Program in late March. The modified meal program allowed families to pick up food every Monday, Wednesday and Friday, equaling six days of breakfasts and lunches for children across three separate trips. OFS started the initiative with approximately 10 distribution sites across the St. Louis area and eventually expanded into more than 40.
"Some of the waivers allowed us to see children in a non-congregate setting, which was really critical because normally kids have to be physically present where they receive the meal – they have to eat on premises," says Wild. "So this waiver allowed parents to come and pick up food for their kids in a drive-thru model. It also allowed for multiple meals to be served each time the families came [by]."
From late March through late August, OFS served more than 500,000 meals to students in need. Wild says the program filled gaps for families who couldn't easily access meals from their school districts, whether due to transportation issues or accessibility issues (some school districts only offered free or reduced-price meals for pickup one day a week).
Other existing OFS programs have had to be adapted during the pandemic as well. Operation Backpack, which provides schoolchildren with weekend food assistance, saw a spike in need this spring. OFS currently works with 70-plus school districts and independent schools in 17 counties and typically provides weekend meals for approximately 8,000 children throughout the year. In 2020, OFS is aiming to provide more than 900,000 meals through its Operation Backpack program.
"I wish there was no need for organizations like Operation Food Search, but the reality is . . . there is a substantial need, greater now than ever," says Wild. "It's gratifying to work alongside passionate and talented colleagues and serve in a role where I am not only helping to meet immediate and basic needs in our community but also addressing the root causes of hunger."
At Harvesters in the Kansas City area, a similar program, BackSnack, has historically provided 17,000 meals to kids every weekend. In order to meet families where they are during the pandemic, Biles says that the program evolved to include meal delivery in partnership with area schools.
"We're working with school districts to try to help supplement that as best we can," she continues. "I know a lot of districts have been able to distribute food in the spring and summer through a grab-and-go model. They've been able to get some meals out to students while continuing to try to get BackSnack, our weekend feeding program, out to children, which would normally be distributed through the school. Some school districts were able to either deliver those meals directly to students at their homes or utilize bus drivers to deliver the packs."
Another anchor initiative at Harvesters, its Kids Cafe program, typically distributes more than 325,000 summer and after-school meals to students. Biles says the program has also been adapted during the pandemic to provide food for students regardless of the season. The program, which provides free meals to children ages one to 18, shifted to new distribution sites across the Kansas City metro area in 2020, including community centers and health clinics in addition to school districts. Biles says Harvesters will continue to grow its network of distribution sites into the fall and winter as well.
"Everybody who has received food from Harvesters' network – those we've encountered and what we've heard from our agencies – has been very, very grateful," says Biles. "Many people are making tough, tough choices right now. People have limited funds and have to decide, 'Do I pay rent this month or do I buy food? Am I buying medicine this month or am I buying food? Am I paying utilities or am I buying food?' If we can help eliminate one of those decisions by giving them access to food, then that really does take a lot of stress off of people's shoulders."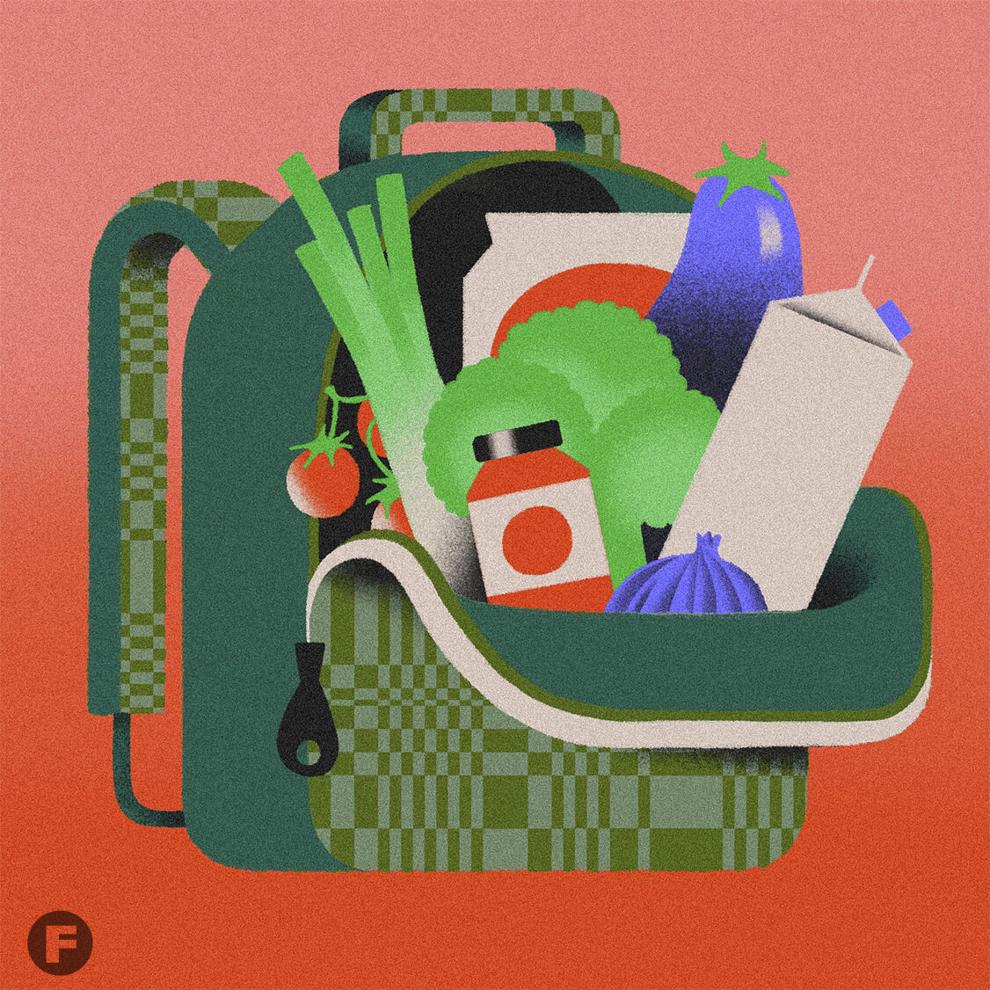 Meanwhile, in the Ozarks, Browning says OFH has provided thousands of pounds of fresh produce, meat, dairy products and non-perishable goods to hundreds of families through its mobile food pantries. OFH also offers a backpack program for schoolchildren as well as summer and after-school programs that have been similarly adapted to better serve the community during the pandemic.
The organization is succeeding, too: During its last fiscal year, from July 2019 to June 2020, OFH saw a 20-percent increase in food distribution, providing the community with 22 million
meals. This marks the largest year-to-year increase in its entire 37-year history.
"We're adapting to serve the population as best we can," says Browning. "As unemployment continues and child food insecurity rates rise, we're making sure that we're doing everything we can so that nobody has to wonder where their next meal is going to come from. We're making sure those basic needs are covered so that people can flourish. It's why we do what we do."
The daily challenges of living during the pandemic can make a day feel like a week, a week feel like a month, a month feel like a year. For families struggling with food insecurity, that time is often marked by how far they can stretch groceries or even a single meal.
What hasn't changed from so many months ago is an essential truth, one shared by a young mother in St. Louis. Peering into a video camera, her small child wrapped in her arms, she reminds us that the only way we'll get through this – the only way to get through anything – is by working together and helping one another.