After standing in line for two hours, Dave Blum was growing concerned.
Earlier that day he'd made the hour-and-a-half drive from his farm, Such and Such, in De Soto, Missouri, to Wenneman Meat Co. in St. Libory, Illinois, to have two of his hogs slaughtered. As usual, Blum arrived early to snag a spot in line, where he expected to wait briefly before bringing in the two Iowa Swabian-Hall swine, a breed famous for its dark, juicy meat. Yet when Blum pulled up, he was surprised to see the number of farmers already in line – some of them, he'd soon learn, with as many as 14 pigs in their trailers.
Blum called his partner, Autumn Sij, to say he wasn't sure if the facility would be able to process their hogs that day. It was early May, more than eight weeks since the first case of COVID-19 was confirmed in the St. Louis area, and Blum and Sij were still trying to fully grasp what effect it would have on their business. In the eight years since opening Such and Such Farm, they'd never experienced anything quite like this.
In fact, Wenneman – and other small- and medium-sized regional processors like it – had been overwhelmed with similar scenes for weeks. In March and April, as news broke that large industrial meat-processing facilities across the U.S. were becoming hotspots for COVID-19 outbreaks among workers, many of those plants announced temporary closures or output reductions. By the end of April, 115 processing facilities in 19 states across the U.S. had reported COVID-19 outbreaks, totaling approximately 4,913 infected workers and 20 deaths, according to the Centers for Disease Control and Prevention.
This caused an immediate domino effect in the supply chain, leaving an untold number of farmers in limbo. Unable to sell their livestock to industrial meat processors such as Smithfield Foods and Cargill Meat Solutions, some industrial farmers scrambled to book dates with small- and medium-sized processing plants, including Wenneman.
Just as Blum and Sij were pondering the possible ripple effect of COVID-19 on their livelihood, so were Brad Schmitz and Paul Otten, co-owners of Wenneman. Spring is typically a slower season at the facility, with business peaking in the summer and then again during the winter holidays. As Wenneman struggled to keep up with phone calls in mid-March, it was clear to the pair that business was anything but usual.
"Before we knew it, wham, we just got hit in the face, and it's never let up since," says Schmitz. "It was just a sucker punch, and there is no end in sight. Every slaughter plant around here is in the same situation."
This, in turn, created a bottleneck for small farmers who rely on regional plants to process their meat. In the end, Schmitz and his team ensured that Blum's hogs made it into the facility that day, and in the weeks since, Blum says Schmitz and Otten have gone to great lengths to keep processing Such and Such hogs.
Schmitz says it's been a challenge to balance the rush of new business with the plant's already steady schedule, but for farmers like Blum and Sij, striking that balance is critical.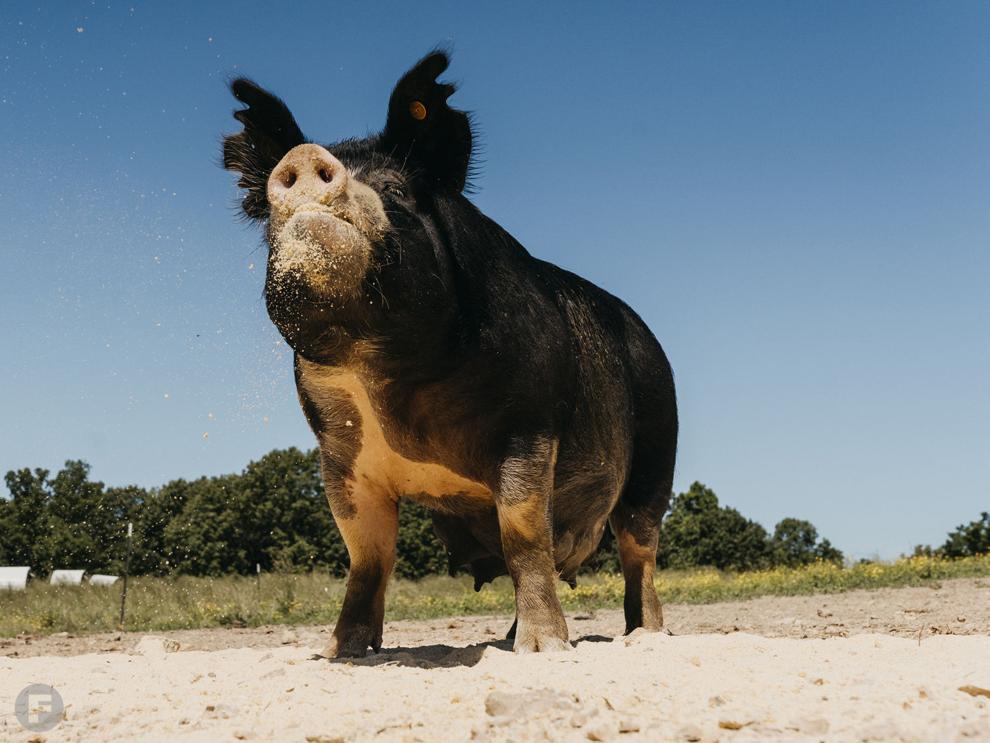 Blum and Sij also work with Trenton Processing Center in Trenton, Illinois, to process their hogs. Blum says the company has been helping him and Sij trade processing dates with other farmers when the opportunities arise. "Now we'll be able to have some retail cuts this summer," he adds.
The clamor for processing dates at small- and medium-sized plants has yet to subside and has forced two largely separate food supply chains – the multinational, industrial food system and the local food system – to intersect in new and unprecedented ways. It's also created concerns across the U.S. about possible meat shortages in grocery stores, which typically purchase those products from meat-packing companies that rely on industrial-scale farms.
As beef, pork and chicken slowly became harder to procure from industrial processors, U.S. multinational chains such as Costco and Walmart faced the same dilemma as regional grocery chains. In April and May, stores big and small began limiting the sales of certain meat products, with bacon and ground beef two early examples.
Bill Head, the vice president of meat and seafood for St. Louis-based supermarket chain Schnucks, says his procurement team has been working tirelessly to ensure that Schnucks customers have consistent access to quality meat and seafood, but the impact that COVID-19 has had on the industrial meat-processing industry has changed everything.
"I have been in the industry for 35 years – I'm a third-generation butcher, and meat and seafood is all I've ever done in my career," says Head. "The reason I tell you that is, there has not been anything in my career that would have prepared me or the industry for anything like this."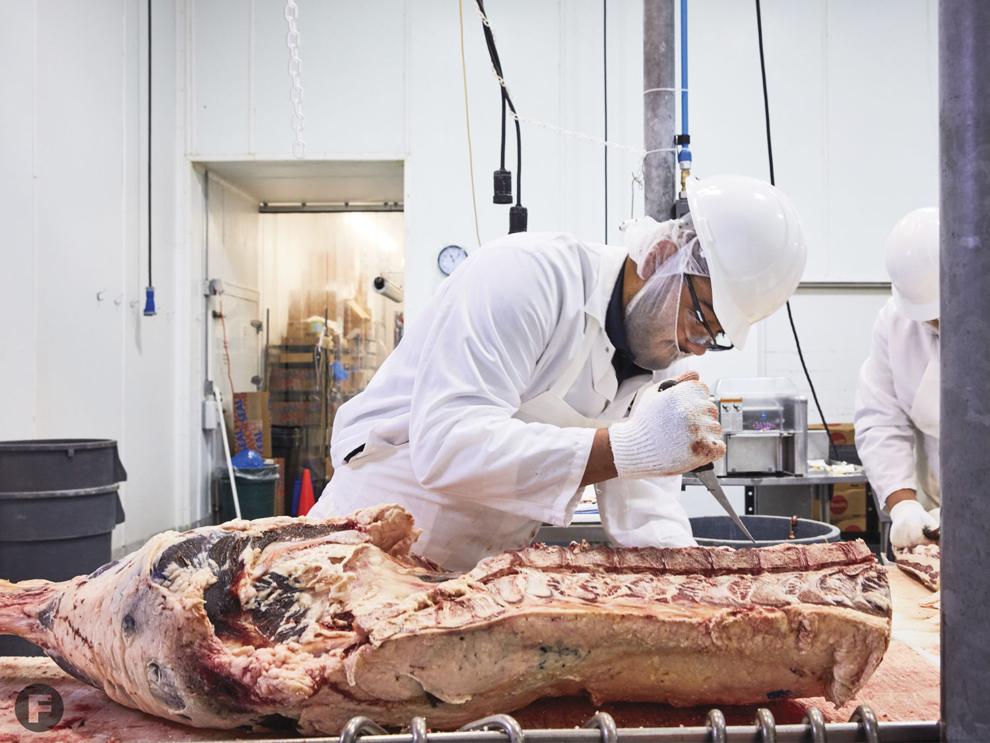 "Big is not bad, it is fragile."
In just seven words, livestock advocate and industry consultant Temple Grandin captures the fulcrum of the crisis within the industrial meat-processing industry. Shared as part of a larger story published by Forbes in early May, Grandin charts how the American food supply chain has shifted throughout her lifetime. She recalls a time not so long ago in the U.S. when small, independent meat-processing plants such as Wenneman were much more common.
"What drove these packers out of business was the transformation of the entire industry in the 1980s from selling retailers carcasses to packing and shipping meat in boxes," wrote Grandin. "Most of these independents were located in major cities. There was no room to build the additions required for all the extra cutting, and they couldn't afford to build new plants outside the city. It ushered in an era of closures and acquisitions."
Over decades, industrial meat processing has evolved in tandem with the industrial farming industry – and both are bigger than ever, in the U.S. and across the globe. In the 1970s, early in Grandin's career, she recalls how smaller plants would process 500 to 1,000 cattle per day. Today, industrial plants can slaughter up to 6,000 cattle in one day, while a large industrial pork-processing facility can slaughter as many as 20,000 pigs per day. By comparison, during a normal month, Wenneman processes 55 cows a day, two-and-a-half days a week.
"Because today's system is so concentrated – and slaughter and processing is done in fewer, larger plants – the pandemic we're facing has overwhelmed this supply chain," wrote Grandin. "There is an old saying, 'Do not put all of your eggs in one basket.' When a supply chain becomes more concentrated, there is greater loss of supply when a single plant is closed."
Located in a town of approximately 600 people, Wenneman is among the last of a dying breed. The company has been operated by three generations of the same family for 93 years: Schmitz's great-grandfather, John Wenneman, bought the business from George Wessel in 1927. Small processing facilities and butcher shops such as Wenneman, which served their immediate communities, were still common back then, although that had been changing for decades.
The roots of the modern meat-processing industry stretch back to the American Civil War and Reconstruction Era, when U.S. Army contracts allowed for larger, more centralized meat-packing facilities to open. Cattle stockyard towns such as Kansas City and Chicago saw tremendous growth in industrial meat processing, and as more ice-cooled railroad cars traveled across the country, the industry slowly saw more consolidation.
While facility sizes and production scales increased, there still wasn't any sort of federal or state regulation or oversight of this newly national industry. That famously changed in 1906 following the publication of The Jungle, wherein writer Upton Sinclair details the seven weeks he worked undercover at a meat-packing plant in Chicago. Sinclair cites myriad unsafe and unsanitary conditions in the book, including untenable conditions for workers. The novel was revelatory and caused a public stir that helped lead to the passage of the Pure Food and Drug Act and the Federal Meat Inspection Act as well as the formation of labor unions for workers that same year.
Today, 114 years since The Jungle was published, the COVID-19 pandemic has created a new public stir over the industrial meat-packing industry – one particularly centered on the plight of workers who have contracted the virus on the job and the overall lack of sustainability in the supply chain.
In her piece for Forbes, Grandin acknowledges that the industrial processing industry has long measured its success against cost efficiency – for the companies that operate plants as well as the customers who buy meat – but that this push for efficiency has also embedded fragility into the system. "The downside is the fragility of the supply chains, as COVID-19 proves," wrote Grandin. "This pandemic is going to be a wake-up call and I expect many to become a lot more interested in more distributed local supply chains."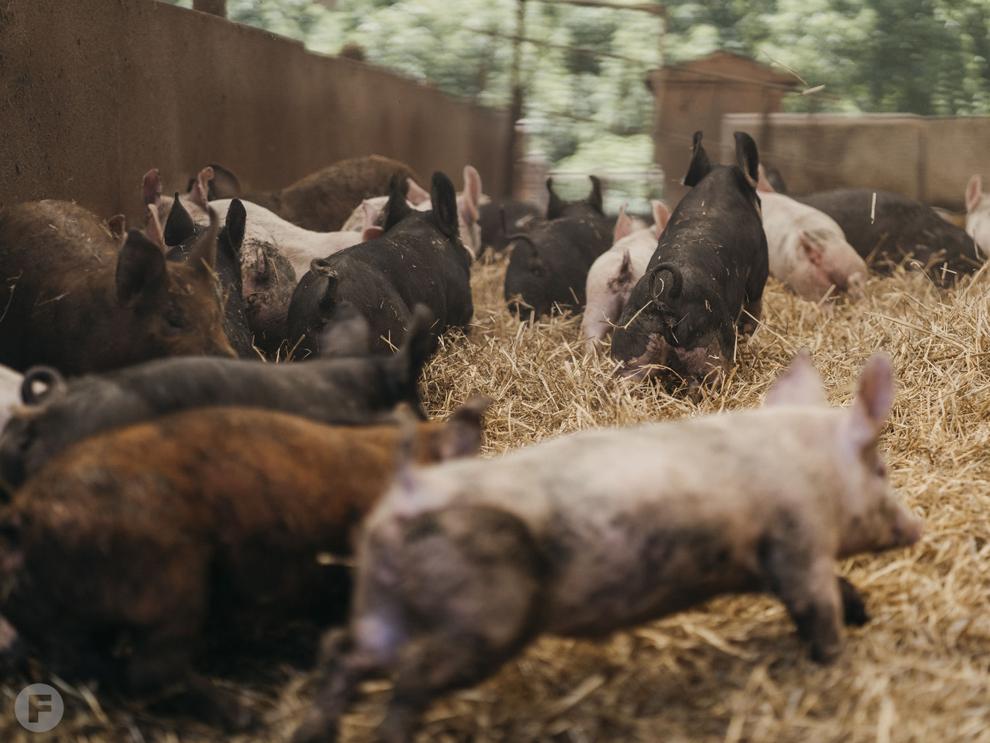 Schmitz says Wenneman is certainly feeling that increased interest – and revenue. That wasn't the case at the very beginning of the pandemic, when many restaurants were forced to temporarily close or reduce service, but what business Wenneman lost from those wholesale commercial clients has been more than recouped in wholesale retail clients, says Schmitz.
"Our number of commercial wholesale accounts are probably delivering to about 40 percent of what we were pre-COVID-19, but with the ones that we have left, a lot of those are stores," says Schmitz. "Most of their volumes have increased exponentially, so with the 40 percent that we're still selling to, our volume has gone up by 40 percent. We're selling a lot more volume than what we were [before the industrial plant] shutdowns."
In addition to a wave of new processing business, Wenneman's on-site retail shop has seen a 400 percent increase in sales compared to this time last year. Almost all of the meat sold in the shop is processed and butchered in the plant in St. Libory, a common feature of small- and medium-sized meat processors. Cured meat such as pork bacon is smoked in-house – and, yes, it's still in stock at Wenneman despite shortages in grocery stores.
Pork bacon is still in stock at the Paradise Locker Meats retail store in Trimble, Missouri, too. Located approximately 30 minutes north of Kansas City, Paradise Locker is also a family-run operation. Purchased by Mario and Teresa Fantasma in 1995, the processing plant has always practiced humane slaughter and works with small farms across the region, many of them raising heritage-breed animals, to provide high-quality local meat.
Plant manager Louis Fantasma, one of Mario and Teresa's sons, says that as a small-sized meat-processing facility, Paradise Locker can prioritize its product offerings to adjust to shifting consumer demand. "We've been making a lot of bacon around here," says Fantasma with a laugh. "Different companies are going to prioritize [production] based on what sells. In our minds, bacon is a staple, so we've made sure we've kept stock of it – in fact, we've taken on new customers with lots and lots of bacon."
Like Wenneman, Paradise Locker has experienced a dip in its restaurant and wholesale accounts yet a surge in revenue through its online retail sales and increased processing business from farmers. Fantasma is proud that Paradise Locker has been able to supply so many customers with fresh meat throughout the pandemic, which in turn, helps local farmers. "Where we come in – and I just don't know that there's somebody else who's supporting these farms on a level that we are – is with the distribution that we have," he explains. "We're also helping stop the spread of this thing, and I really believe that we were called to do that. For every package that's sold over the internet, that's one less thing that somebody has to go out and get. And I really feel like us in our smaller [food] system can help with that."
The types, or breeds, of livestock being raised on farms has also shaped some of the recent national conversation about meat shortages in the U.S. Heritage breeds of livestock are those that were common before the rise of industrialized agriculture; heritage-breed hogs, for example, include Red Wattle, Berkshire and the Iowa Swabian-Hall swine that Blum raises at Such and Such. These animals are typically raised on pasture on small- and medium-sized farms – they are not the hogs processed in industrial facilities.
In the years after World War II, as industrial farming slowly expanded across the U.S. (and then the world), livestock was selectively bred to focus on feed conversion rate rather than flavor and quality of life. "That's led to breeds of pork and poultry, specifically, that dominate the entire food system, that have very low immune systems, that grow really quickly, and if you had to, for example, shut a plant down for two weeks, those animals can't survive for that time period," explained Matthew Wadiak, one of the founders of Blue Apron who now runs the vertically integrated chicken company Cooks Venture, in the May 8 episode of the Eater podcast.
These industrial farming practices are some of the very reasons that farmers panicked when COVID-19 outbreaks temporarily closed processing plants. In the days and weeks after industrial processing plants announced temporary closures, millions of pigs, chickens and cattle were euthanized across the country. Chicken farmers, in particular, faced a brutal reality: Modern chickens are typically processed when they're 38 days old, as after that, the birds gain weight so rapidly that they begin to develop health problems, including trouble walking. "Whereas if it was a healthier breed of livestock, you could close the plant, the animals would be just fine [and] you wouldn't have to euthanize them," continued Wadiak. "You could ramp the plant back up and slow down production a little bit."
Back at Such and Such, Blum and Sij are prepared to continue rotating their hogs from pasture to pasture, if necessary. "We can just move them to another pasture because they grow a lot slower," says Blum. "I always joke with people that regular pork is like a Honda Civic. There's nothing wrong with a Honda Civic – it's a great utility car – but we don't raise Honda Civics; we raise Cadillacs, and they're slower and bigger and more expensive. It's a different type of thing … we have a lot more cushion than someone who sells 2,000 pigs a week."
Such and Such is a diversified farm, which means in addition to raising hogs, it has other revenue streams: In this case, Blum and Sij also grow vegetables and raise egg-laying ducks and chickens as well as goats used to produce milk. With usually no more than two hogs processed per week, pork is only one portion of the overall business. "We're not totally invested in meat," says Blum. "It's a sizable chunk of our income, but if we weren't able to sell any more pigs this year, for whatever reason, that wouldn't tank our business."
For some small farmers, though, selling pigs is their entire business, and the impact of COVID-19 on the meat industry has stretched them to their limits. Faced with these new challenges, some farmers have completely refocused their business models in order to survive – and so far, it seems to be working.
During the second week of March, the bottom dropped out. David Newman was floored.
In just 48 hours, his family farm in south-central Missouri lost 100 percent of its restaurant business. Newman had worked with some of the same restaurant owners for 15 years and was shell-shocked by how thoroughly and immediately the novel coronavirus had devastated the entire restaurant industry. "If you would've told me 60 or 70 days ago, 'Hey, you know, 30 days from now, every restaurant in America will be closed, every single student in America will be home, no schools will be open, no businesses will be open and you will be confined by state order,' I would have said, 'Sure, and unicorns are real.' But here we were: In 48 hours, we lost all of our accounts."
Newman, who also serves as president of the National Pork Board and as an associate professor in animal science at Arkansas State University, didn't have time to let the gravity of the situation sink in. If he didn't act quickly, he worried that his family farm, forged by the work of two generations, wouldn't survive.
"One thing about being a farmer is you learn how to be dynamic," says Newman. "It's part of farming. It's, 'How can I make this work with the tools I have available to me?' So we started switching gears immediately. We started changing everything into boosting our online sales, focusing on contacting customers using social media and digital advertising. We started these grab-and-go boxes and meat bundles that change weekly." Instead of shipping the meat bundles, the Newmans and their team have been delivering the packs themselves.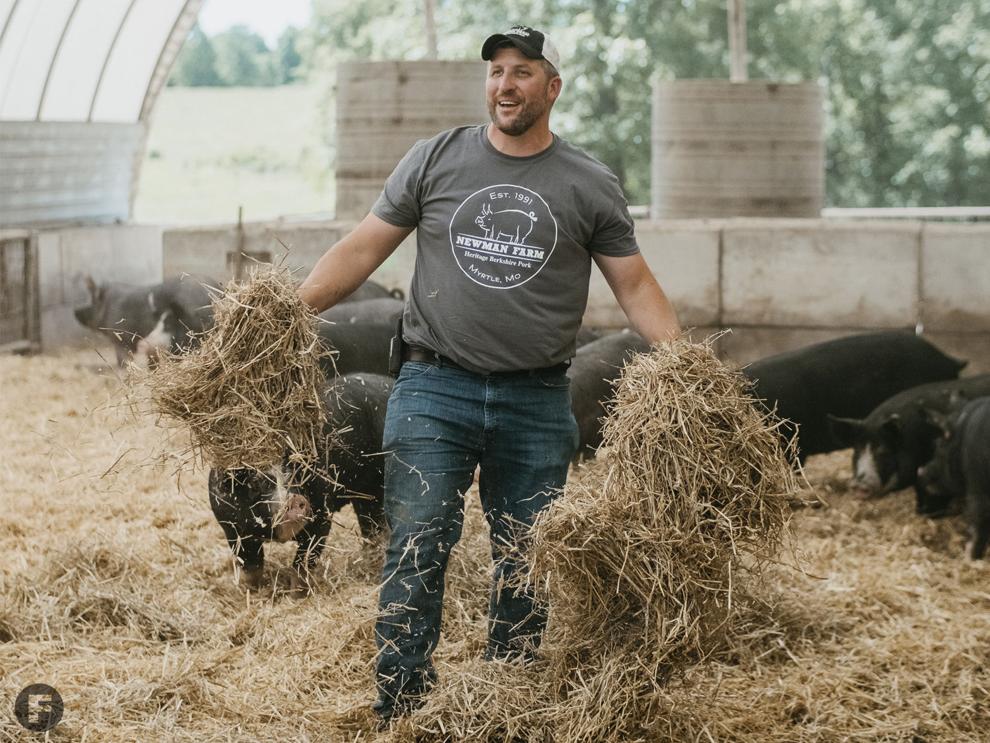 Newman Farm works with two medium-sized processors – Swiss Meats in Hermann, Missouri, which handles processing for the farm's central Missouri and St. Louis markets, and Paradise Locker, which processes meat for all its online sales. "Lou Fantasma and I are very close; we're like brothers. [We] talk 50 times a week," says Newman. "As our business grew, business for Lou and the Fantasma family grew. We grew together. We're all part of this really cool family that ties this whole food system together."
At first, faced with nose-diving commercial sales, Newman thought he should cancel his upcoming processing dates. But after speaking with Fantasma and sleeping on it, he thought better of it. "And thank goodness – now everybody is just crammed full," says Newman. "It makes me sick to think about if we had given up any of our slots; we'd be in a tight spot because you just can't get them."
Although Newman, his family and their employees were initially rocked by falling commercial sales, he says the meat packs and other online retail sales have buoyed the bottom line. Right now, no one can predict where the industry will be in a month let alone a year, but Newman expects direct-to-consumer retail sales to continue to grow and remain a vital portion of revenue for his family's farm. "I think that the coronavirus will change the way we do business forever," he says.
Just as Schmitz, Fantasma and Newman have seen retail sales spike, so have the local butcher shops and meat markets that buy meat from local farms. At Bolyard's Meat & Provisions in Maplewood, Missouri, business has been so intense in recent months that owner Chris Bolyard had to install a second phone line and introduce online ordering to keep up with customer demand.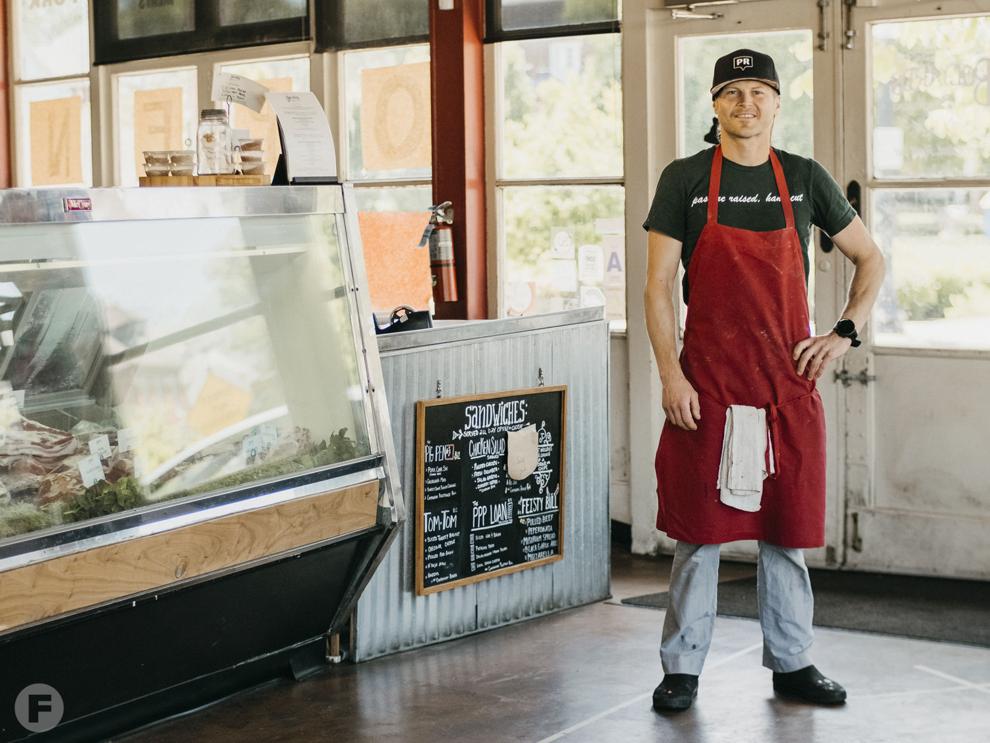 Bolyard has been buying meat from Newman Farm since opening his butcher shop in 2014. He first formed a friendship with Newman years earlier, while working at James Beard award-winning chef Kevin Nashan's Sidney Street Cafe. "I've been out to his farm, and the wealth of knowledge that guy has is incredible," says Bolyard. "He's super passionate about his operation and the animal husbandry side of things. The guy just eats, sleeps and breathes meat."
Bolyard is also quick to praise Newman for the quality of his pork – a heritage breed called Berkshire prized for its rich flavor – and his humane and sustainable farming practices. The hogs foraging in the grass at Newman Farm don't resemble the pale pink pigs we see on barbecue joint signs or sauce bottles. Newman's hogs are jet black with shocks of white hair on their feet and the tips of their tails, and their faces feature a white wedge-shaped marking known as a blaze.
"I can't say enough about my farmers," says Bolyard. "We're proud of the product that we get and we try to treat it as respectfully as possible."
Amid the pandemic, Bolyard has seen new customers beginning to understand how the local food supply chain is, in his words, shorter and more accountable than the industrial. "With the large-scale factory farms, there's so many parts to the whole equation, and that's the downside to getting that big," he says. "When something like this happens, it just ruins everything. The benefit for us is there are three sets of hands: the farmer, the processor and us."