Interviews compiled by Kasey Carlson, Rachel Huffman, Heather Riske and Jenny Vergara; Illustrations by Rebecca Rehagen
Restaurants do more than feed us. They're the gathering places and community hubs where birthdays are celebrated, relationships are founded and bad days are washed away.
But they're in serious trouble. As of early December, 17 percent of U.S. restaurants – more than 110,000 establishments – had closed permanently or long-term. In the blink of an eye, we've lost mom-and-pop diners, hole-in-the-wall dive bars and lauded fine-dining institutions alike. Thousands more are hanging on by a thread.
The pandemic has shown us just how fragile the restaurant industry is, shining new light on decades-long conversations about everything from tipping and healthcare to increasing equity and access within the industry. Here, local restaurant professionals reflect on the year that changed everything – and where we go from here.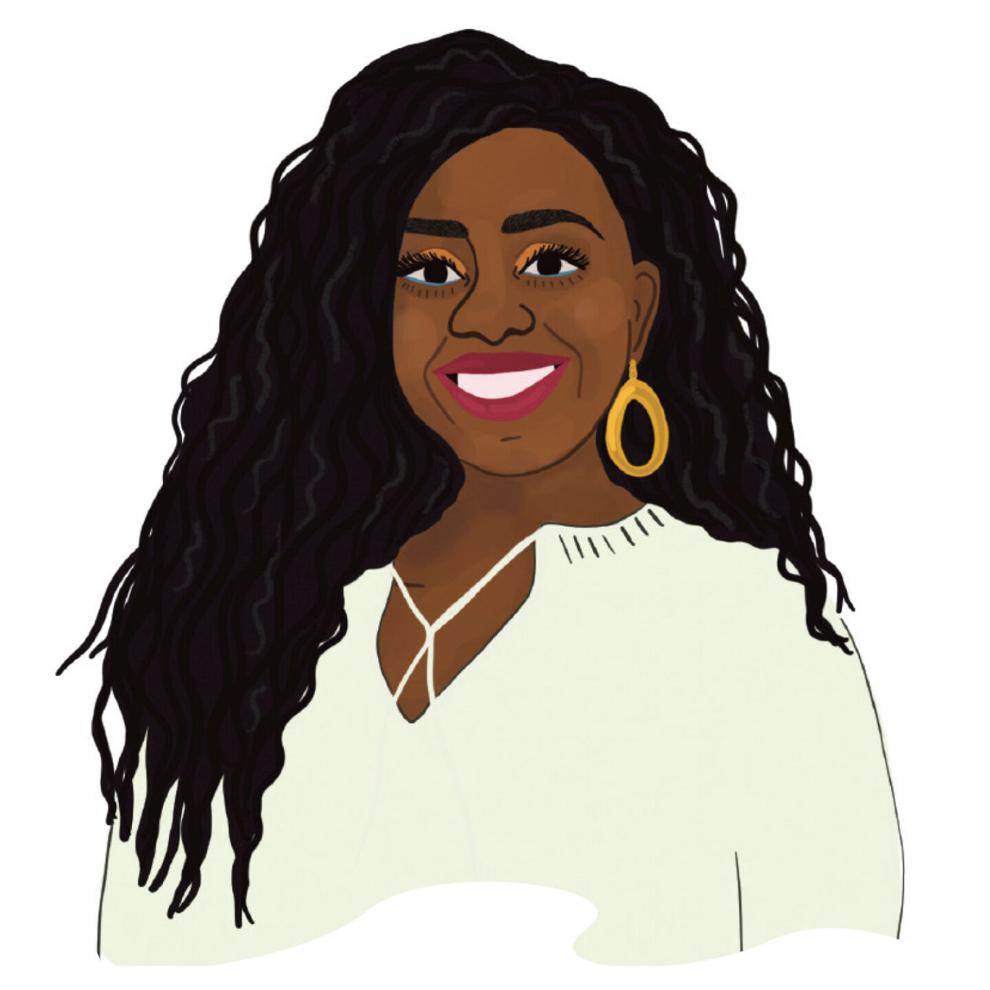 "As a new restaurant owner, I was simply trying to survive at the beginning of the pandemic. I was working around the clock, and so I did not hear or know anything about these financial grants that were available from the government. Luckily, I had friends who did call me and tell me to apply, but if they had not told me about it, I would have missed out on those opportunities. I saw how easy it could be for a small shop like mine to get lost in the shuffle of a worldwide pandemic." –Fannie Gibson, Fannie's West African Cuisine, Kansas City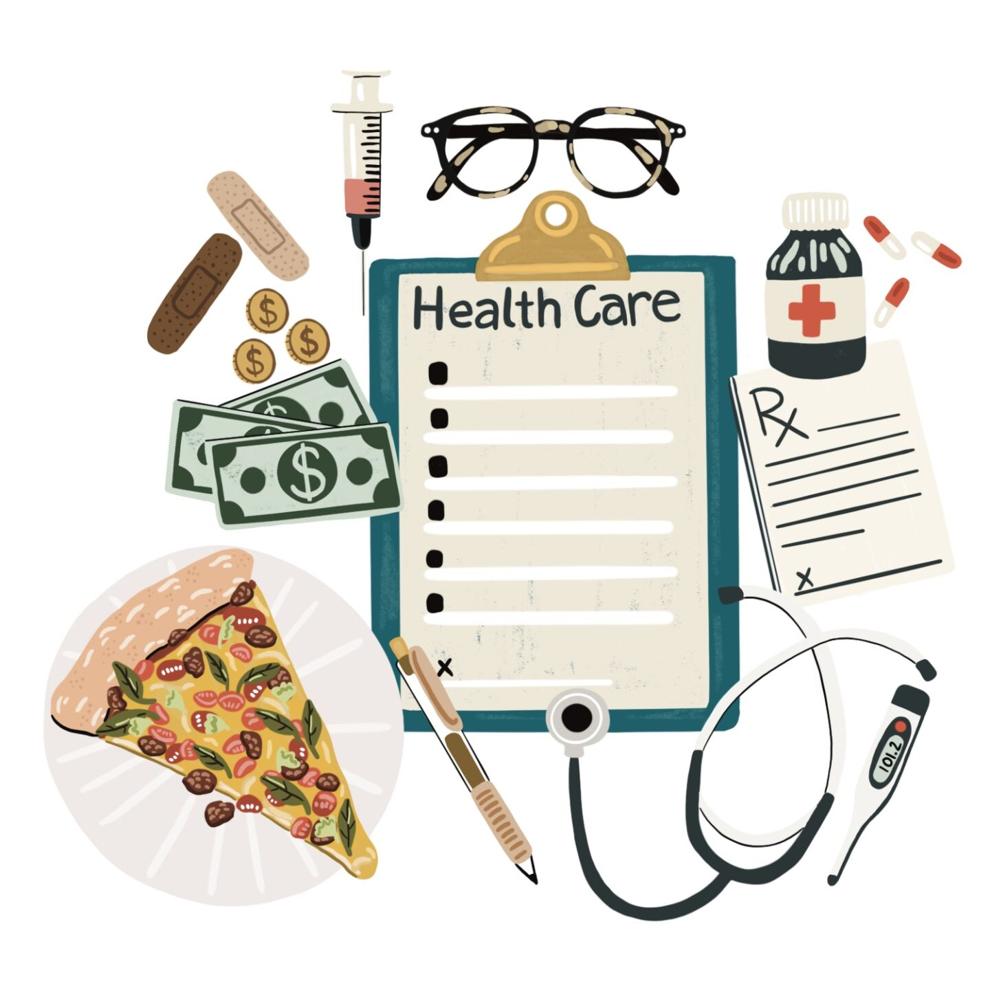 "The government should offer all people healthcare, full stop. This pandemic has made it crystal clear that our healthcare system is beyond broken, and our society is broken when the people who cannot work from home, who risk their lives by providing the goods and services that our communities need, are also the people least likely to be able to afford or have health insurance. It's shameful, and it sucks to be a part of that system. We offer our staff who don't have insurance a plan for a primary care doctor. It doesn't cover the hospital, but they can see a regular doctor anytime they want to for free. We're doing the best we can in the system we have, but I do wish there were more options." –Amanda Rainey, Pizza Tree and Goldie's Bagels, Columbia, Missouri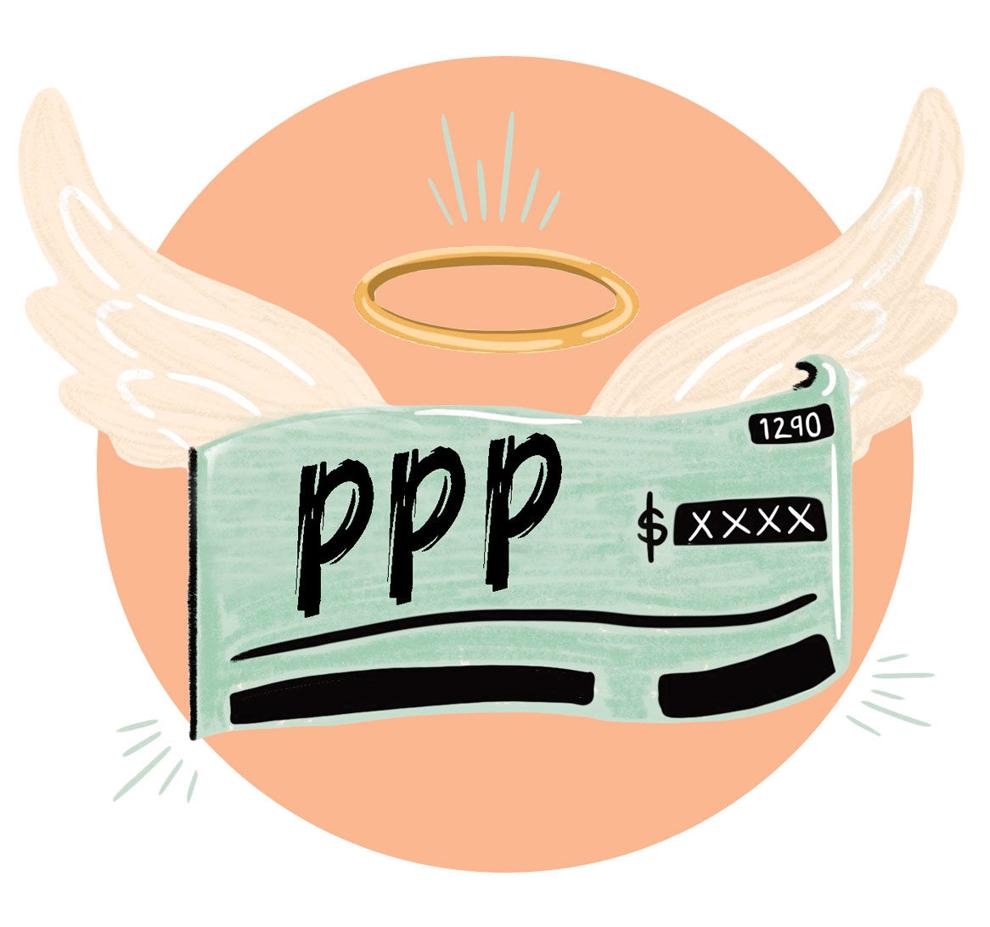 "A huge help at the outset of the lockdown came when many banks suspended loan payments and/or interest on loan payments. We really needed another round of that in the fall and winter. The bottom line is that restaurants operate off a very thin profit margin during 'good times;' now we have to try to stay afloat at 50 percent capacity while about 80 percent of our bills continue to come in. The federal aid in the form of the Paycheck Protection Program was huge for us and a tremendous help. Another form of this or some type of federally backed aid could make a world of difference for restaurants." –Dan Dethrow, Flyover, Columbia, Missouri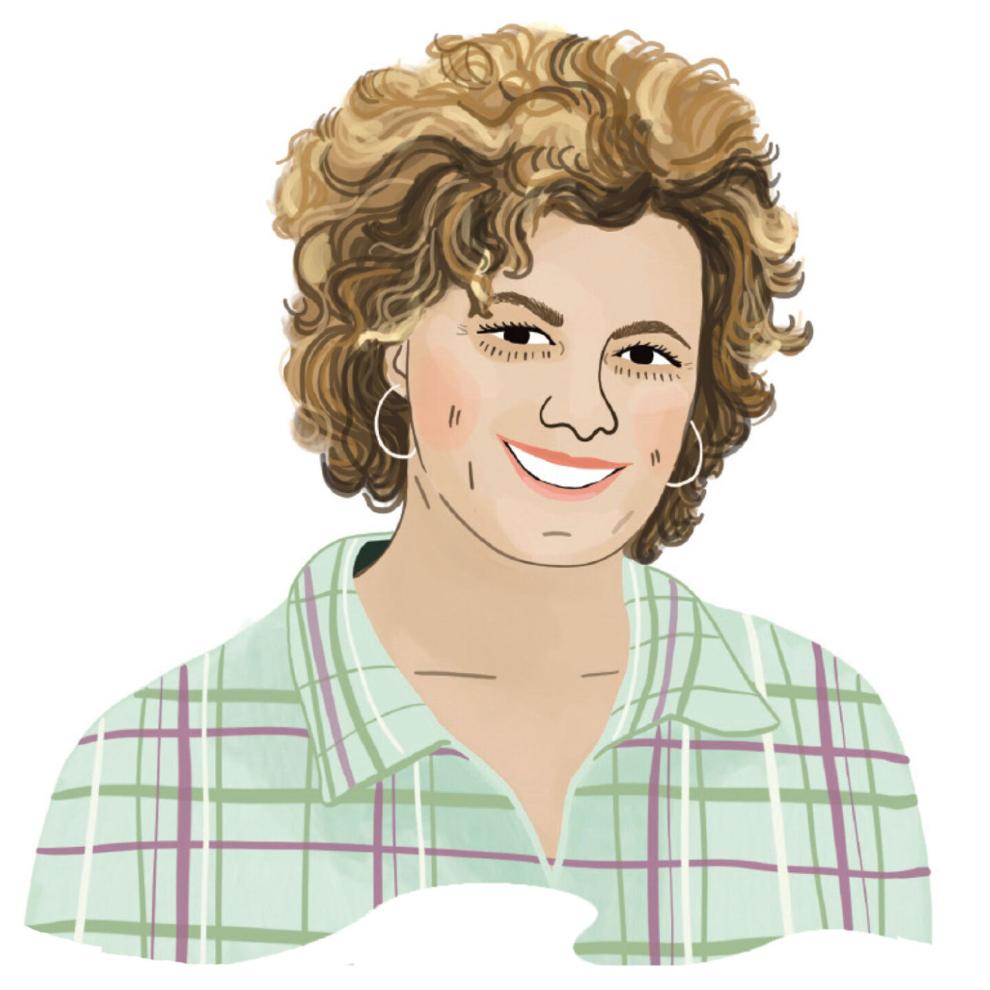 "I think people are realizing that restaurants and the supply chain that they create have become a pretty large portion of the economy, so if you let that whole sector go down, it's going to be really disastrous. I think most restaurants have wanted to try to stay open or have needed to stay open, and so you have to figure out safe practices and the problem is those vary. Your chains like Starbucks or Target or Walgreens – they're all built from a cookie-cutter model that works on that layout. But every restaurant is really, really different as far as the layout and the number of staff and how they interact with customers. We needed someone to advise restaurants, but the health department is incredibly stretched right now. It's very confusing for restaurants to get different messages from the city, the county and the state all at one time. It's kind of every person for themselves right now, and that's discouraging for restaurants. We provide a large portion of the tax base in St. Louis city. We are a tourist attraction. We stabilize neighborhoods, which improves everyone's property value. So why aren't people saying anything or offering any help? In some ways it's kind of trial and error, which doesn't make you feel super secure, and I think that variance is confusing to customers, too. The lack of uniformity is really hard for staff, owners, customers – everybody." –Chris Meyer, Kounter Kulture and Songbird, St. Louis
A Price That Fits the Bill
Tara Gallina, Winslow's Table and Vicia, St. Louis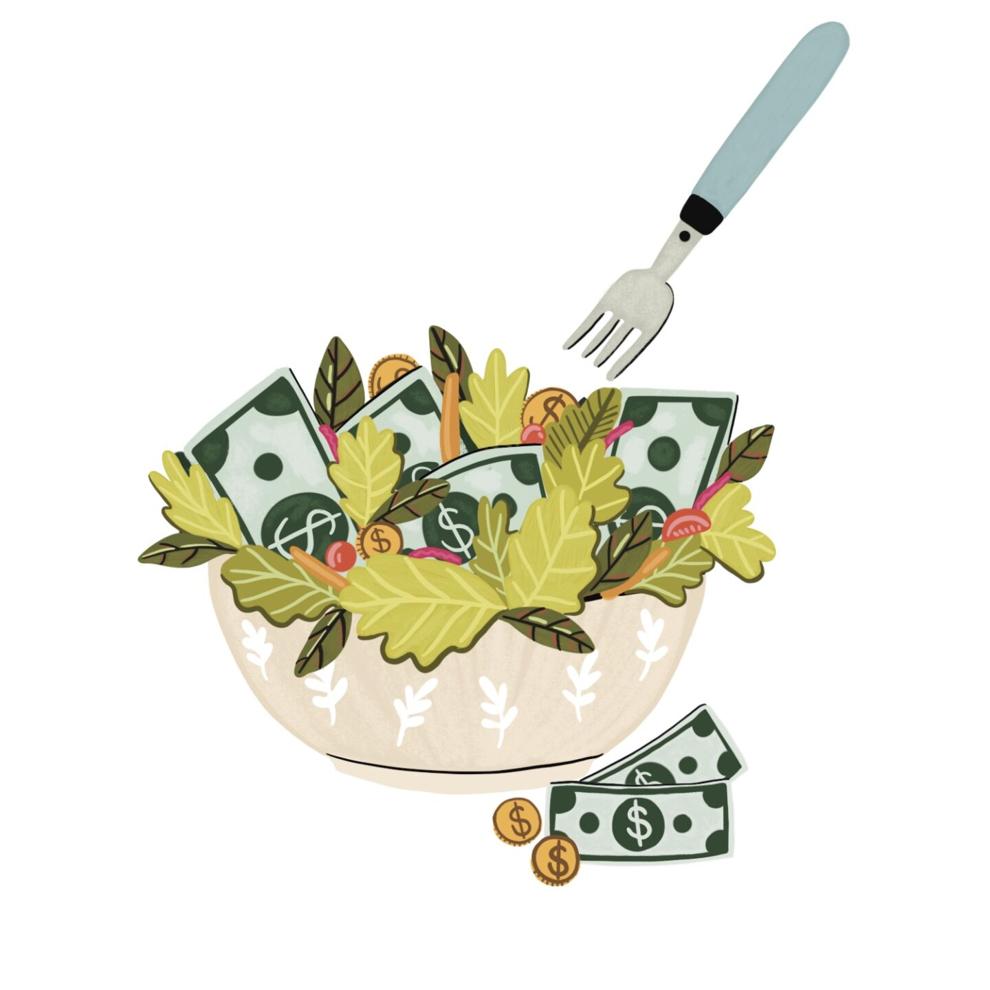 "We pay 50 percent of the healthcare costs for the employees at our restaurants. That was something that we were working toward, and we were really proud that we were able to get to a point where we could afford to do that, and then this happened. But we felt like this wasn't the time to back down on that – if anything, it's more important than ever. It's something we fought to keep and even though our team is smaller than it was before, we're still doing that. But that's expensive. People are eventually going to have to realize that the cost of eating out is different than they think it is, and until more of us adjust our pricing accordingly, it's going to be very hard to compete. The reality is that there are lots of things you have to pay for on top of the rising cost of food; it's really expensive to run a restaurant and then to also talk about paying people fairly and providing them benefits. It just needs to cost a lot more to eat out."

Brian Coley of Coley's American Bistro and The Brassy Bird in Columbia, Missouri, is begging you: Order delivery directly through restaurants instead of third-party apps.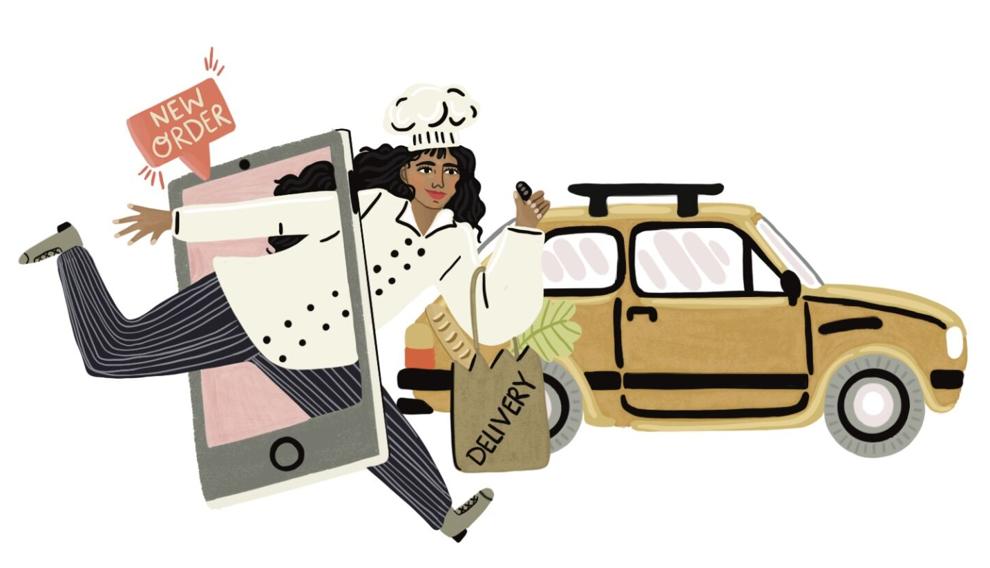 "We just started using third-party delivery services at the onset of the pandemic, and my relationship with them is pretty simple: They promote our product and deliver the food. The options at each company are different, but they structure their commissions based on a few things: There's a delivery commission, there's a marketing commission and then there's just credit card processing fees, which is pretty standard. But the marketing commission is what gets me, and gets a lot of restaurants – that's the biggest chunk. So, if you are a Grubhub customer and you get on your Grubhub app and you start scrolling through it because you're hungry and you find Coley's or you find The Brassy Bird and you decide to do business, Grubhub is saying, 'We brought you that customer because they were on our platform. We did the marketing, so you owe us for that.' They take 20 percent and then the delivery is another 10 percent on that, so roughly 30 percent of every dollar goes back to Grubhub. And then they turn around and they charge the customer delivery fees. It's crazy! But they also have specific links that we can embed on our website, so when you click on the link to order delivery, it routes you to Grubhub, but then I'm only paying the 10 percent commission on the delivery and I don't pay the extra 20 percent on marketing. I'm just trying to educate our customer base. A lot of people these days talk about supporting local. We've been very fortunate with our customers going out of their way to make sure we're doing alright, but I think that a lot of people don't realize that there's a huge difference in where their money goes based on how they order that delivery service. So we want everybody to know: Go through your restaurant's website and try to order delivery starting there rather than going to a third-party delivery site first and then choosing a restaurant."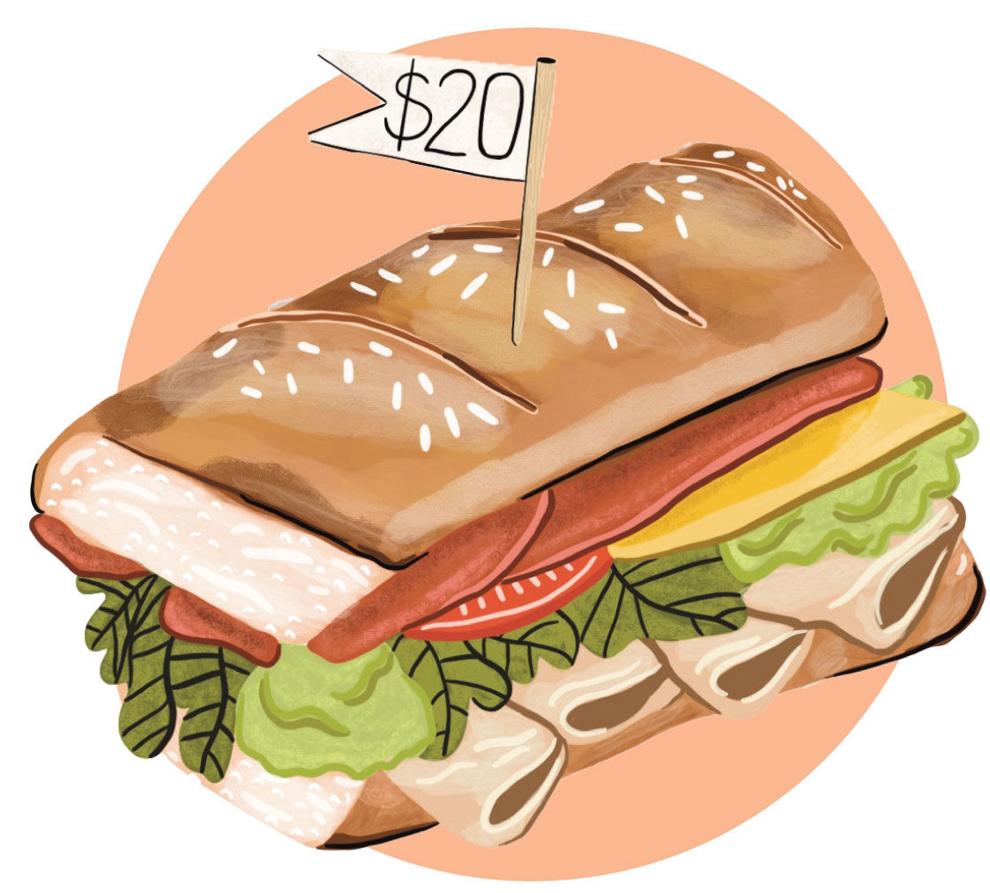 "As the minimum wage continues to rise, more and more establishments seem to be doing some 'creative' interpretation of what a minimum wage is. For 24 years, my starting wage has always been above minimum wage. Every time it goes up, my starting wage goes up. I do this because I am committed to running a sustainable business. Sustainability means paying my staff a living wage, and that is reflected in our cost of doing business. For a similar counter service-style business to pay their counter workers $5 an hour, expecting customer tips to make up the difference, to me, is outrageous and, frankly, very tough to compete against. It is my belief that when customers tip at these types of places, they are not aware that the worker is being paid the tipped minimum wage – nearly half of the general minimum – and depends on tips to pay the rest of their wage. For me, a tip is extra, in addition to their minimum wage – a nod to good service and appreciation, especially during a pandemic. I am sure at some of these places, the staff makes enough in tips to perhaps even be above minimum wage; otherwise, I assume the business makes up the difference. Either way, if customers care about pay equity, they might care about this 'loophole.'" –Leigh Lockhart, Main Squeeze, Columbia
Gratuity Not Included
Steve Gontram, 5 Star Burgers, St. Louis
"In order to achieve more equitable pay in the restaurant industry, we need to either remove the restrictions on tip sharing or get rid of tipping altogether. Very simply, servers in a restaurant make nearly twice as much hourly as kitchen workers. The reason for this is the inequitable tip system. Even at a reduced hourly base wage (the so-called 'tipped minimum wage'), a server can easily outearn what I typically see advertised by restaurants for line cooks and sous chefs. This pay inequality persists because restaurant owners cannot mandate tip sharing with back-of-the-house workers. Removing this obstruction would allow owners to make the pay in our businesses more equitable. Or, let's remove the system of tipping altogether. Admittedly, this is a movement that is proving difficult to catch on. St. Louis native Danny Meyer eliminated tipping at all of his Union Square Hospitality restaurants about five years ago, only to recently reinstate tipping, citing the pandemic as his reason for reversing course. In eliminating tipping, the restaurant needs to make up for that lost income through higher prices and/or service charges, both of which – regardless if the final bill is the same as if it were tipped upon – seems to be a big mental roadblock for most American diners. That said, a no-tip system of dining ought to be considered as there are huge benefits, such as reducing incidents of racism, sexism, harassment and exploitation of labor in the workplace and the elimination of financial insecurity amongst staff. Ultimately, a level playing field is required to make a tip-free system work, so all restaurants would need to be on board."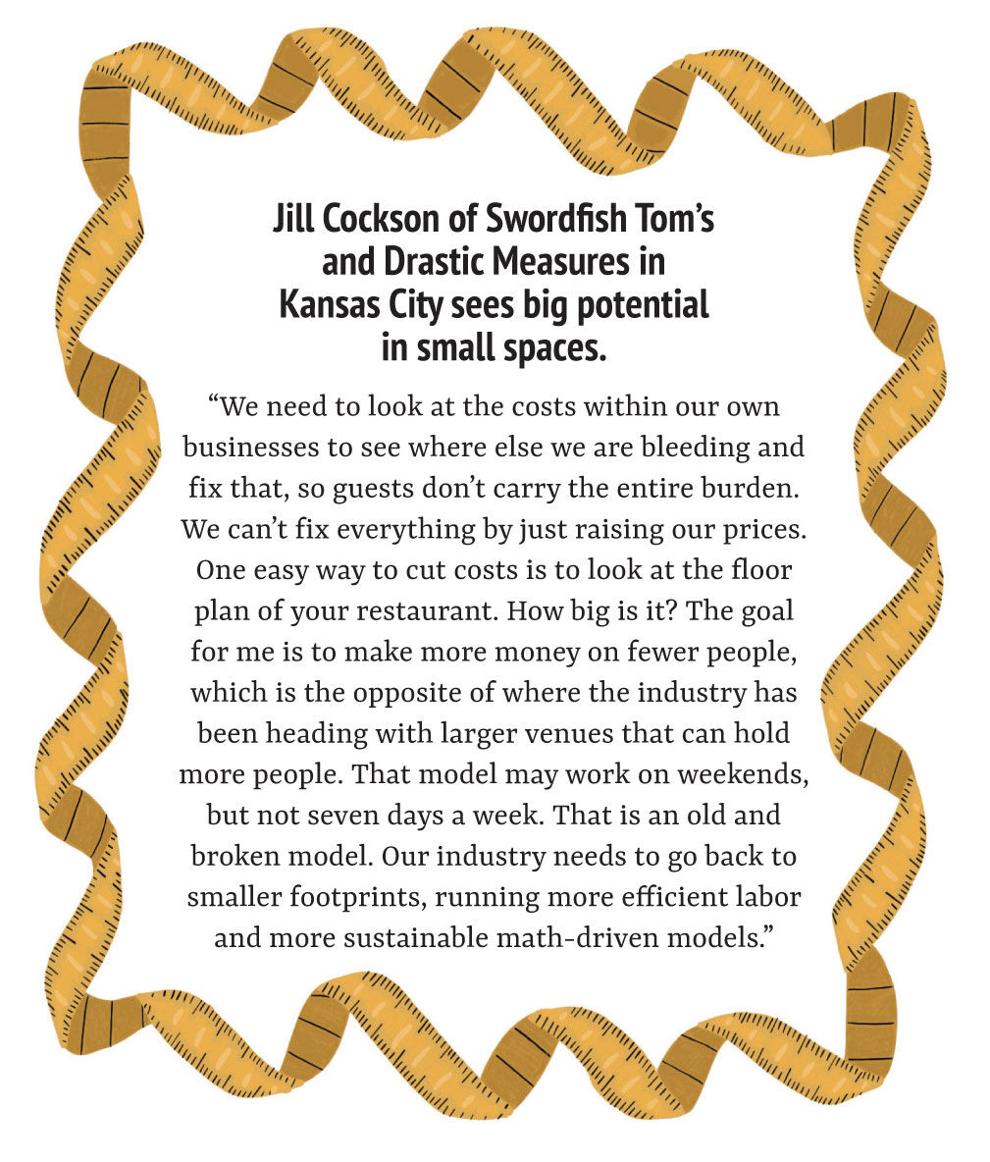 Business as usual?
Drake Tillman, Emilia, Springfield, Missouri
"This raises a lot of questions about how restaurants should come back after the pandemic and what the industry should do to take care of their staffs under normal circumstances. What does it say about the U.S.' largest private-sector employer that they can operate without paying people a living wage? Is that how restaurants should run? I, personally, don't think so. The pandemic has highlighted how fragile restaurants already were, and now they're even more fragile. I don't know what the right answer is but I don't think going back to business as usual is going to cut it. The people that we serve as guests need to start understanding that making food and serving it costs a lot of money. If restaurants could raise their prices a certain percentage, they could operate while paying their staff a living wage without having to make people rely on tips to survive. Restaurant jobs should be looked at as valid careers. They're incredibly difficult and take a huge number of skills to be able to do well."
"There needs to be a shift of expectations on both ends, from the restaurant owner's standpoint and the customer's standpoint." 
Restaurants have spent months pivoting – now it's time for us to do the same. Cassidy Rollins of Progress in Springfield, Missouri, explains how.
"Change in the restaurant industry comes in a few forms. Restaurants have learned what they can live without and what they absolutely need to keep going. We have learned how to pivot our concepts to meet the needs of the public. We have learned how to make safe, comfortable environments for our guests and team. We have learned that we need strong, supportive leadership and more resources for team members such as childcare, mental health services, affordable healthcare and transportation. These are all achievable steps toward change with the help of our communities. Choose a local restaurant rather than a chain restaurant. Understand that a lot of work and thought has been put into the meal you are about to experience. Trust that we have made a safe, comfortable environment for you to enjoy yourselves in. Help us keep that environment safe by respecting the space and wearing a mask, especially when communicating with staff. Make reservations and be on time for them. It all comes down to support, trust and respect."
Bringing Down the House
"I know everyone thinks we should blow up the house and start over as an industry, but rebuilding each restaurant from within is going to take time, cash flow and figuring out how to use labor correctly. There is no simple solution; the issue has multiple layers. It is a huge financial burden, and no restaurant can just work through all of these issues at once. You are asking hospitality people here in this country to reinvent the entire wheel by themselves." –Megan Garrelts, Rye, Kansas City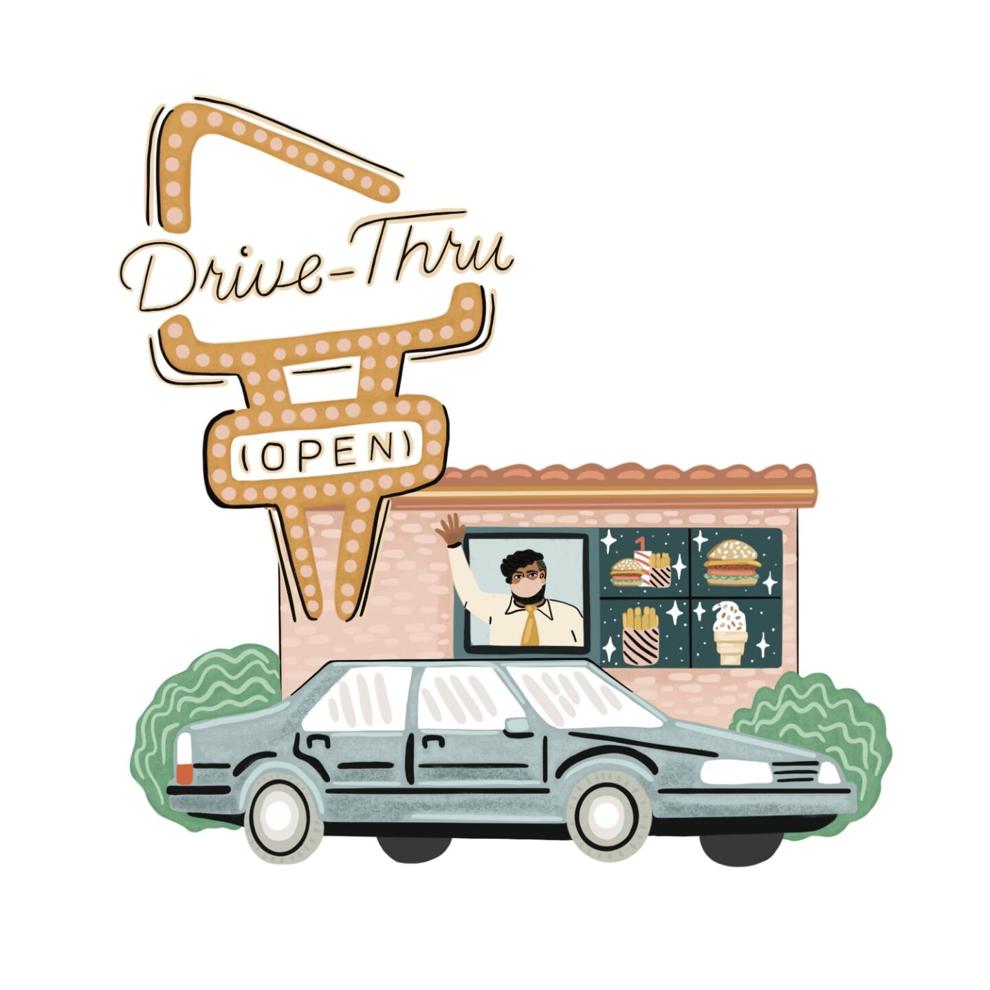 Chef Carlos R. Mortera closed one of his restaurants, Poi-O, during the pandemic, but he plans to operate a new version out of a former Subway drive-thru in Kansas City, Kansas.
"I think there will be a boom in chef-driven drive-thru restaurants going forward. The model of service for fast-casual needs to change to make people feel safe."

Kansas City bar consultant Laura Wagner believes employees deserve an avenue through which they can be open and honest.
"One way that chains do a better job than independent restaurants is that they are more likely to have an HR department and a process to raise a complaint, and they provide training programs that people are required to go through before they are promoted. Corporate chain restaurants are looked down upon, but having systems or even an employee handbook is not a bad thing. In most independently owned restaurants, there is no channel where you can be honest and provide feedback without repercussions. There is no HR department. There is just your boss, and if they're the one you have the issue with, your only choice is to suck it up or leave. Part of my job in this industry is to talk to bar owners and help them understand the importance of a healthy and happy work environment. Investing in this type of training can help save the business money in the long term because people will want to come to work and be part of their team."
Melinda Burrows, CEC, CCA, of Hickory Hills Country Club in Springfield, Missouri, encourages chefs to ask themselves the hard questions to ultimately create a better kitchen culture.
"Kitchen culture falls on the shoulders of the chefs who lead our kitchens. The questions chefs need to ask themselves are: Am I committed to mentorship? Am I committed to giving back to another what was given to me? Are my people following my lead? Do I adhere to equity and fairness, or am I a 'rules for thee but not for me' type of person? Am I a good listener? Our actions have a profound effect on people's lives, and I think we need to hold ourselves to a higher standard. We should also have a clear behavior code. If you don't have an employee manual or a playbook for how you expect your staff to behave, how can they be held accountable? A mission and vision statement creates a culture of unity within the workplace – I think that's very important as well, to have a common goal that we're all working on. We may have differing opinions about other things, but we can all agree that this is what we do in the kitchen."
After two decades in the restaurant industry, Caitlin Corcoran, former owner and managing partner of Ça Va and a 2018 James Beard Foundation Women's Entrepreneurial Leadership fellow, left it altogether. What would it take to bring her back?


"If I were to start a new independent restaurant or bar today, I would…
Eliminate tipping: I could never open a place that has the kind of wage disparity or fosters racism and sexism like tipping does. I would have a starting wage set at $15 an hour.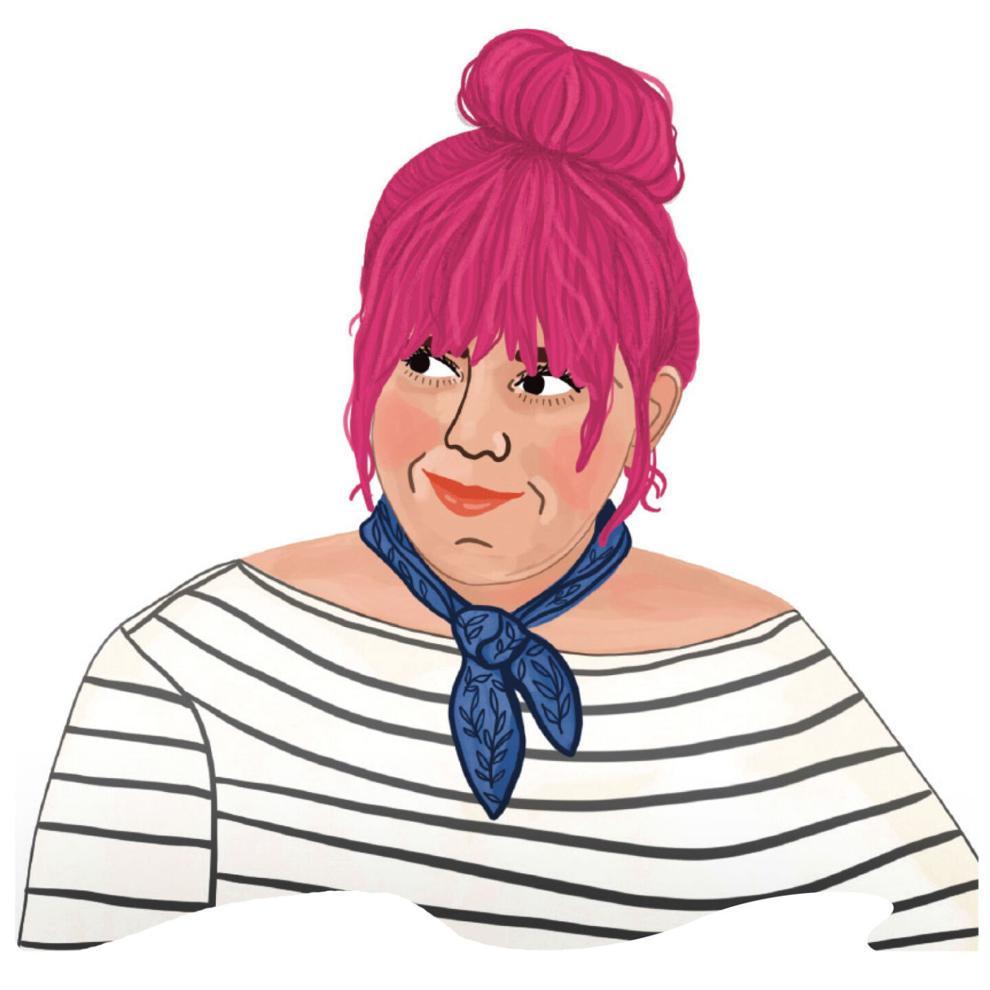 Fight for healthcare – and mental health care – for all: We need the federal government to step in and provide healthcare because small business owners can't pay for it. I would also want to create a mental health credit that employees could use to take time off – maybe even provide money or a fund for a therapist when one was needed. We really need to define what work-life balance looks like in this industry. For me, it looks like eight glasses of water, three meals and eight hours of sleep a day.
Be transparent with food prices: People have to realize that ethical food costs more. The small local farmers that I used at Ça Va don't get the same kind of government subsides as large commodity farmers. Food is political, and we have to fight for what we think is right.
End the epidemic of sexual harassment and assault: Having access to HR help is something that needs to happen, and who that HR firm works for has to be a conversation – some are there to protect the bad actors instead of the accusers.
Compile an open-source restaurant handbook: We need to create and share job descriptions, employee handbooks and welcome packets that are available to any restaurant to download. We could put them on Google Drive, but the laws are different in each state. These are basic things that most companies have, but the restaurant industry doesn't.
Create a union for service workers: Ideally, this would help protect people who work in this industry from predatory employers."