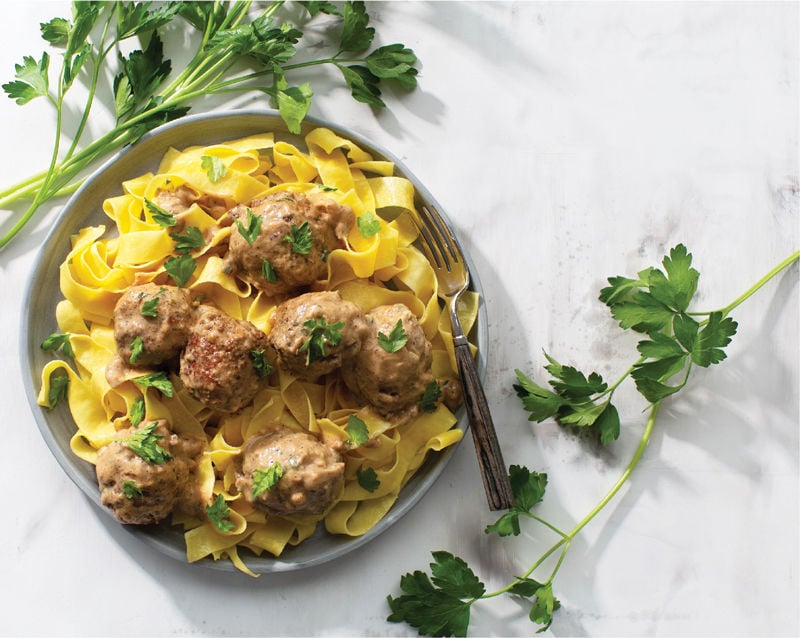 Schnucks Cooking Class: Swedish Meatballs
When: Thu., Feb. 28, 6 to 9pm
Where: Schnucks Cooks Cooking School at Schnucks' Des Peres location, 12332 Manchester Road, St. Louis
Cost: $45
Register: nourish.schnucks.com/schnucks-cooking-school or by calling 314.909.1704
Join us in the kitchen and learn to make the Swedish meatballs in this month's Quick Fix column.
Tickets are just $45 for a night of cooking, dining and wine. RSVP at nourish.schnucks.com/schnucks-cooking-school. 
THE MENU
Swedish Mushroom Soup
Swedish Meatballs
Buttered Pappardelle Noodles
Green Beans With Bacon
Danish Pancakes With Lingonberry Jam
LEARN MORE
In this class, you'll learn how to make traditional Danish pancakes topped with lingonberry jam. You'll also learn how to make a warming, winter-perfect Swedish mushroom soup.