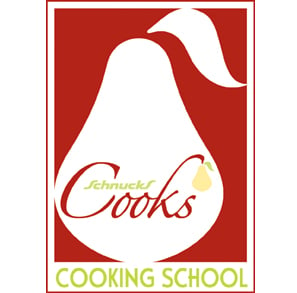 Schnucks Cooking Class
When: Sept. 24, 6pm to 9pm
Where: Schnucks Cooks Cooking School at Schnucks' Des Peres location, 12332 Manchester Road
Admission: $40
RSVP: Register for the class now at schnuckscooks.com or by calling 314.909.1704
Get hands-on and make a meal based around the Homemade Egg Yolk Ravioli featured in this month's Menu Options.
Tickets are just $40 for a night of cooking, dining and wine. RSVP at schnuckscooks.com.
THE MENU
Homemade Egg Yolk Ravioli

Caprese Salad with Basil Oil and Balsamic Reduction

Fresh Late-Summer Vegetables with Bagna Càuda

Duo of Mocha and Summer Berry Sorbets
LEARN MORE.
In this month's class, you'll learn how to make pasta dough and shape it into ravioli. Also, learn how to make flavored oil using herbs and how to make bagna càuda, a rich dipping sauce made with anchovy, garlic and oil.