Canned cocktails are ideal for picnics, float trips, pool parties and outdoor concerts, and now, local distilleries are getting into the game, expanding your pop-top options from beer and wine to Moscow Mules and gin and tonics.
Fling Craft Cocktails
This spring, Boulevard Brewing Co. launched Fling Craft Cocktails, featuring some local spirits. "We've grown in expertise over the years," says Boulevard president Jeff Krum, "and we realized we were limiting ourselves to beer when we have the ability, equipment and interest in other areas." The first four flavors are blood orange-vodka soda (with McCormick Distilling Co. 360 Vodka), a cucumber-lime gin and tonic (with Restless Spirits Builders Botanical Gin), Margarita (with Mean Mule Distilling Co. Silver American Agave Spirit) and Mai Tai (with imported rum). Look for Fling at stores where Boulevard beer is sold.
Fling Craft Cocktails, 2501 Southwest Blvd., Kansas City, Missouri, boulevard.com/fling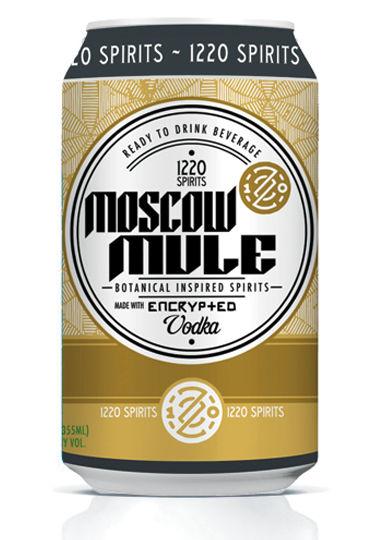 1220 Artisan Spirits
Rob Vossmeyer, head distiller at 4 Hands Brewing Co.'s distilling arm, 1220 Artisan Spirits, created the spirits and recipes for the popular gin and tonic and Moscow Mule on tap at the 1220 tasting room in St. Louis, which paved the way for canned cocktails. The Moscow Mule features 1220 Encrypted Vodka, distilled six times from Missouri corn; a canned gin and tonic made with 1220 Origin gin is also available. In April,1220 released four new canned cocktails, including a lavender vodka lemonade, Aviation and a gin-hibiscus-cucumber.
1220 Artisan Spirits, 1220 S. Eighth St., LaSalle Park, St. Louis, Missouri, facebook.com/1220spirits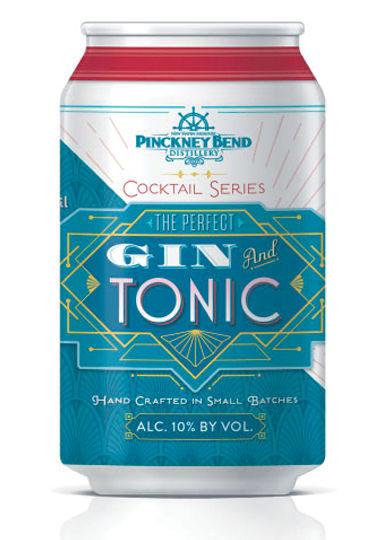 Pinckney Bend Distillery
In 2014, New Haven, Missouri's Pinckney Bend Distillery developed a tonic syrup to pair with its American Gin. The rose-tinted Pinckney Bend Classic Tonic Syrup features lemongrass, chamomile, hibiscus and rose hips; the recipe on the back of the bottle recommends combining 1 ounce of the syrup with 1 ounce of gin and four parts club soda or sparkling water. The distillery christened this cocktail The Perfect Gin & Tonic – and has been canning the drink since last year.
Pinckney Bend Distillery, 1101 Miller St., New Haven, Missouri, pinckneybend.com