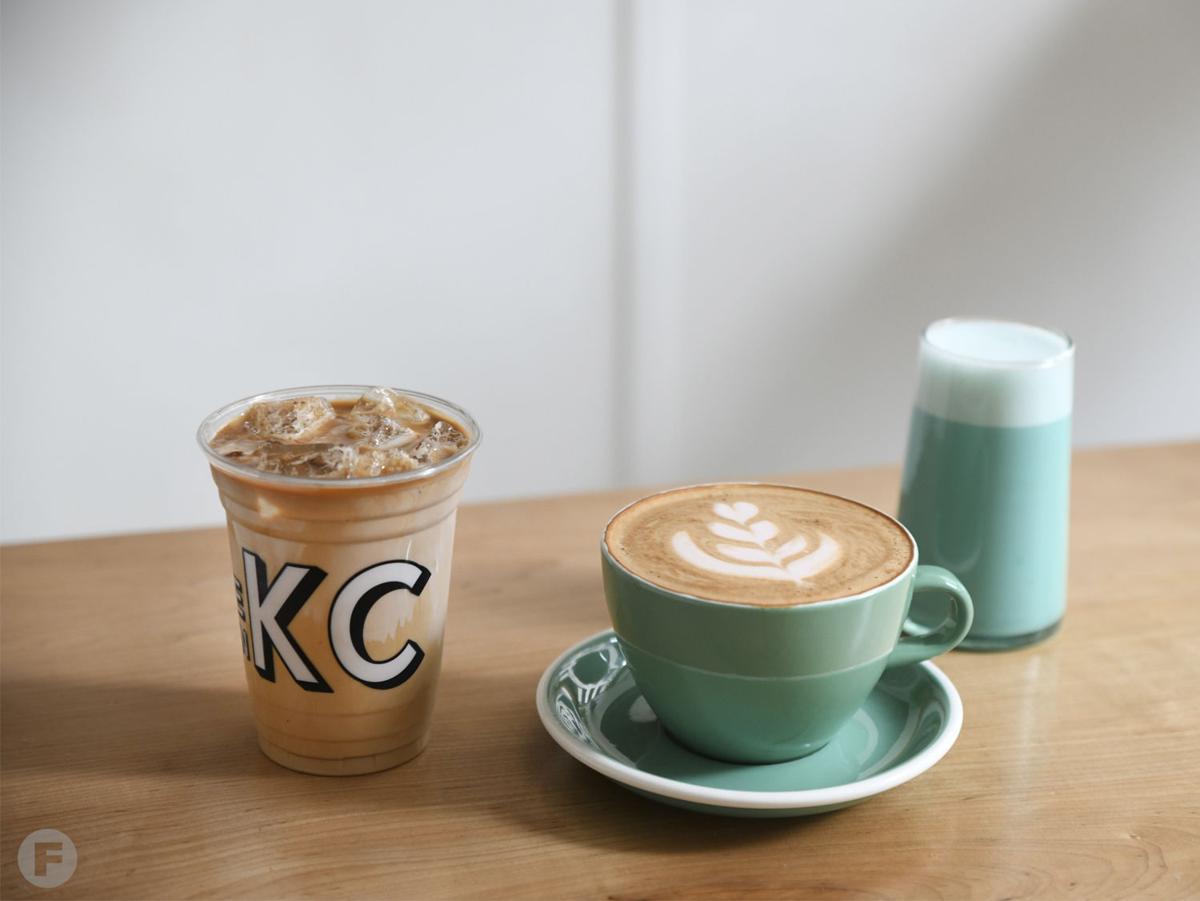 The oat milk takeover happened almost overnight.
One day, we were ordering coffee, choosing from the usual litany of milk substitutes – soy, almond, coconut – and the next, not only was oat milk added to the lineup, it was given a starring role. What's behind the oat milk craze, and why is it so good in coffee? Three local shops clue us in.
Made in KC Cafe
Since opening its first of two locations in December 2017, Made in KC Cafe has offered oat milk as the only option for non-dairy milk. Oat milk has been successful, explains co-founder Keith Bradley, because it steams well and blends nicely with espresso, behaving similarly to dairy milk. Every weekend, Made in KC Cafe features the Café au Oui, a cereal-milk latte. "We always make two flavors – one with cow's milk and the other with oat milk [sourced from Minor Figures, a leading brand in the U.K. coffee world] ," says Bradley. He recommends the Golden Grahams latte: "The oat milk brings out the unique graham cracker flavor, which tastes great warm; although we offer them iced, as well," he says. "Other crowd-pleasers are the Lucky Charms latte and the Cocoa Puffs latte."
Made in KC Cafe, multiple locations, mikccafe.com
Kitchen House Coffee
Kitchen House Coffee in St. Louis began offering housemade oat milk this past January. The process to make the trendy plant-based milk is labor-intensive: Bob's Red Mill brand oats are soaked, then pulverized in a specialized blender before the milk is strained and bottled for use. But it's worth the extra effort. "We've received overwhelmingly positive feedback on our oat milk," says owner Paul Whitsitt. "One barista recommends it for tea lattes because its earthy, slightly sweet flavor pairs particularly well with matcha and turmeric."
Kitchen House Coffee, multiple locations, kitchenhousecoffee.com
Able Coffee & Provisions
From the get-go, Able Coffee & Provisions owner Rance Loftsgard was set on making oat milk in-house. His recipe uses a 2:1 water-oat ratio; the oats are soaked overnight, vanilla and cinnamon are added the next morning and then it all goes in a high-powered blender before being strained through a sieve. "Adding the vanilla and cinnamon intensifies the sweetness [of the oat milk] and makes it more complex and palatable," says Loftsgard. This winter, expect a few specialty coffee drinks spotlighting oat milk here.
Able Coffee & Provisions, 3049 S. Fremont Ave., Springfield, Missouri, 417.459.2368, facebook.com/ablecoffee