Food trucks are everywhere. After chowing down on everything from burgers and dim sum to waffles and burritos, diners are thirsty. As a result, local entrepreneurs are setting up mobile shops specializing not in food, but craft beer, wine and coffee.
The Wild Way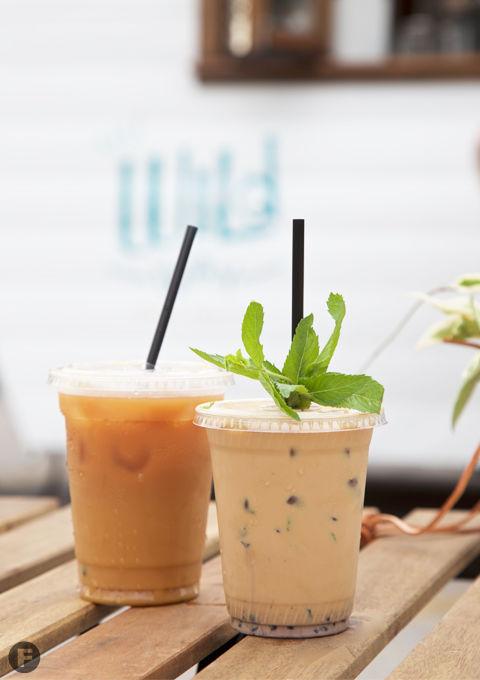 Husband-and-wife team Jon and Christine Clutton recently opened The Wild Way, a mobile coffee truck in Kansas City. Since April, the truck has parked in the El Torreon parking lot in the Tower East District five days a week, where the Cluttons serve a wide variety of espresso drinks, such as cortados and macchiatos, plus pastries from Lawrence, Kansas' 1900 Barker Bakery and Cafe. The truck also features a pour-over bar, where four different local roasters are kept in rotation (the usual suspects include Thou Mayest Coffee Roasters and Oddly Correct). Try The Purple Drank, an iced latte with muddled blueberries, mint and raw honey.
The Wild Way, thewildwaycoffee.com
Sarah's Drink Stop
This spring, the owners of Sarah's Cake Shop, who operate a brick-and-mortar in Chesterfield, Missouri, Sarah's on Central in Eureka and multiple food trucks, debuted a new addition: Sarah's Drink Stop, a beer-and-wine truck. Co-owner Jeff Pupillo runs Sarah's fleet of trucks with his brother, John, and Jill Umbarger. Sarah's Drink Stop boasts four beer taps and two wine taps. "For beer, we're trying to stay with our St. Louis favorites," Pupillo says, including Six Mile Bridge Beer and Perennial Artisan Ales. Sarah's Drink Stop also carries wine by the bottle in addition to on tap. "Food trucks paved the way for drink trucks," he says. "I wasn't sure when we first built the truck out if [it] was going to work, but it's proving a good choice."
Sarah's Drink Stop, sarahsdrinkstop.com
Beer Outside
Tyler Thompson and Luke Oldham have both made the rounds in the St. Louis beer scene, each working at a handful of craft breweries. In the fall of 2017, they debuted Beer Outside, a beer truck meets pop-up beer garden, featuring 20 mostly local brews on tap. "We decided to support the beers that we like from around St. Louis, and since we're doing the pop up in different areas, we can expose people to beers that they might not normally get," Thompson says. Once a month, Beer Outside parks at Tower Grove Park. "We do our own events a lot, where we usually pair up with a food truck; we've done work happy hours and charity things," he says. "It's great being out there in the sun and helping people have a good time."
Beer Outside, beeroutside.com