WINE
Cave Vineyard's 2010 Chambourcin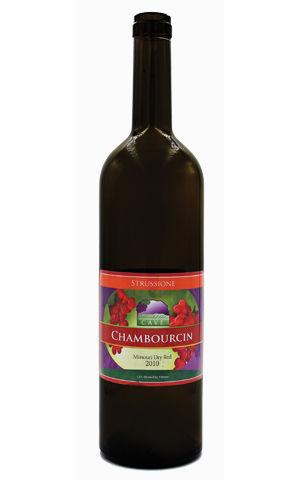 Provenance: Ste. Genevieve, Missouri
Pairings: Pork • Goat cheese • Beef stew • Barbecue
This Chambourcin from Cave Vineyard is the perfect Missouri wine to enjoy curled up next to the fire. It's dry and medium-bodied, with bold aromas and flavors of dried fruit and oak, followed by hints of tobacco, smoke and leather. It was produced from 100 percent estate-grown grapes and aged in Missouri oak barrels for four years, giving it a smooth and slightly spicy finish. This vintage earned a silver medal at the 2016 Finger Lakes International Wine Competition. You can find it at Cave's tasting room in Ste. Genevieve, Missouri, where the winery also offers housemade biscotti pairings from April to November: This spring, try pairing the Chambourcin with almond biscotti. –Hilary Hedges
573.543.5284, cavevineyard.com
Hilary Hedges is a former newsie whose passion for wine led her out of the newsroom and into the cellar. She is currently director of sales and marketing and assistant winemaker at Amigoni Urban Winery in Kansas City.
BEER
Prairie Artisan Ales' 'Merica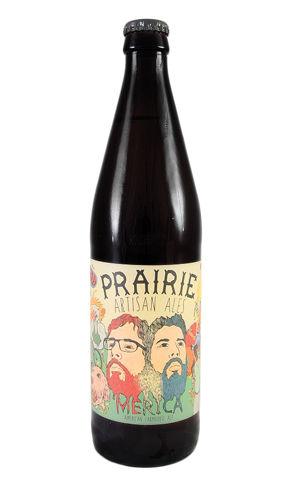 Style: Saison Farmhouse Ale (7.5% ABV)
Pairings: Light salads • Grilled chicken
Prairie Artisan Ales is one of our favorite breweries in the U.S. The Tulsa, Oklahoma-based brewery produces unbelievable stouts and puckering sours, while constantly keeping us looking to what's coming next. However, 'Merica takes a much more traditional approach: It's a wonderfully simple Belgian-style saison that delivers in a big way. Blending old-world style with a touch of the new, 'Merica has a light flavor with a robust, malty backend. The featured Nelson-Sauvin hops add a surprising and delicious vinous element. –Brandon Nickelson
918.302.3003, prairieales.com
Brothers Brandon and Ryan Nickelson are available to help with beer picks and pairing recommendations at their store, Craft Beer Cellar, a craft beer shop located at 8113 Maryland Ave. in Clayton, Missouri. To learn more, call 314.222.2444 or visit craftbeercellar.com/clayton.
SPIRIT
Pinckney Bend Distillery's Hibiscus Gin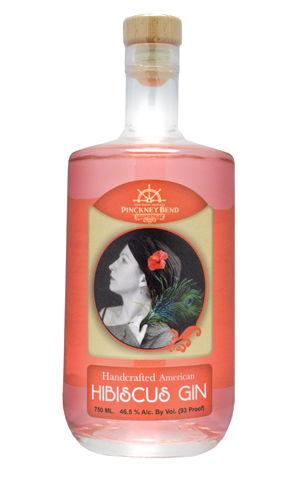 Provenance: New Haven, Missouri (46.6% ABV)
Try It: In a play on the classic Aviation cocktail
Hibiscus has been used as a flavoring agent in drinks the world over for centuries, and it turns out it's a great match with gin. The folks at award-winning Pinckney Bend Distillery in New Haven, Missouri, realized this while creating the distillery's popular rose-colored tonic syrup. The tart, cranberry notes of hibiscus pair quite nicely with Pinckney Bend's American Gin; the hibiscus subtly blends with the base gin's botanical flavor. You can certainly sip the hibiscus gin solo, but it really shines when paired with citrus, some mild sweetness and an egg white in a cocktail. –Matt Sorrell
573.237.5559, pinckneybend.com
When he's not writing, Matt Sorrell can be found slinging drinks at Planter's House in St. Louis' Lafayette Square or bartending at events around town with his wife, Beth, for their company, Cocktails Are Go.