Jeff Stevens has tasted a lot of bad nonalcoholic beer. He quit drinking in his early 20s, but spent the majority of his career in beer and spirits marketing, surrounded by alcohol and longing for something a bit more inspired than Diet Coke. So, he decided to do something about it. In January 2018, the first beers from Wellbeing Brewing Co. – the country's first completely nonalcoholic craft brewery – hit the market in St. Louis. Now, you can find Wellbeing beers across the U.S.
Why did you decide to start with wheat and amber styles? With the wheat, we wanted to prove we could make a really good beer. Let's make something that feels approachable and drinkable, and takes nonalcoholic-beer drinkers on the same journey as craft beer drinkers. This is a recipe that had won a lot of awards and we knew was a really strong beer. And then we wanted to stretch into a hoppier, sessionable IPA, so we did the Hellraiser next, which is a really crisp, dry amber with a floral hop.
Tell us about the unique technology you use. A lot of NA [nonalcoholic] beers are sweet to me; they almost taste like they have a teaspoon of sugar in them. That's because most NA breweries use either limited fermentation or stop fermentation methods: The sugars don't ferment and that's why there isn't any alcohol produced. But it ruins the flavor of the beer, and those beers then have a worty taste to them; wort is the very sweet stuff you put in the kettle before the sugars ferment. We're the only craft brewer in the U.S. that uses a vacuum distillation machine. This technology allows us to boil the alcohol off at right around room temperature so it doesn't ruin the beer.
What else makes Wellbeing beers different from other NA beers on the market? Ours are incredibly dry and crisp, and they also have a mouthfeel to them that I feel a lot of the NAs don't have. When you smell ours – especially the Hellraiser – all those hops really come through, where it might have been boiled off in other NA beers. The big thing is we're making craft beers: We're making craft styles like a wheat, an amber and a coffee stout, [which] are all different for the [NA] category as well.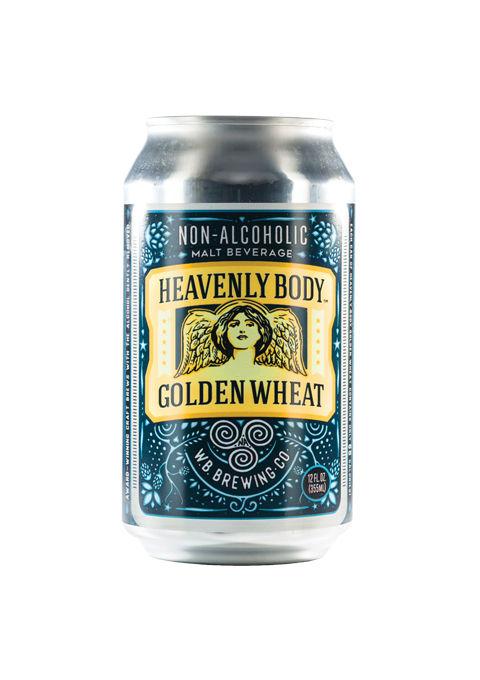 3 Wellbeing Brewing Co. Beers
Heavenly Body Golden Wheat
Wellbeing's first offering is based on a Great American Beer Festival award-winning recipe. The American-style wheat features a hint of Cascade and German Tradition hops for a slight citrus character that balances the beer's lighter malts.
Hellraiser Dark Amber
For a hoppier brew, try Wellbeing's Hellraiser. This easy-drinking beer balances a floral aroma with spicy hops.
Intrepid Traveler Coffee Cream Stout
The newest addition to the Wellbeing portfolio was made in collaboration with Mississippi Mud Coffee Roasters in Downtown St. Louis. The coffee-forward style is sweeter thanks to the addition of lactose, and also features notes of cloves, nutmeg and cinnamon.
Wellbeing Brewing Co., wellbeingbrewing.com