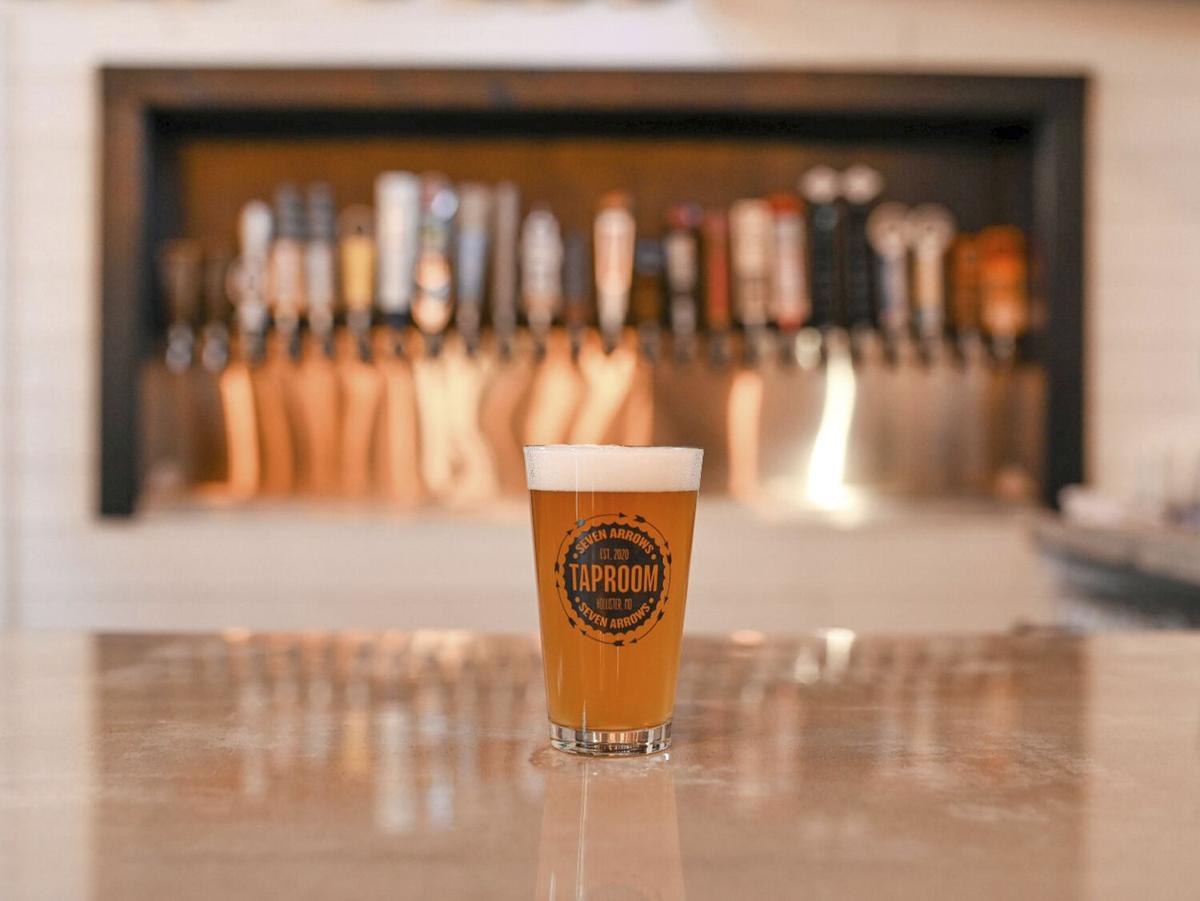 Heather and Tom Sattazahn have a special connection to the brewery scene in southwest Missouri. When the couple first started dating, they hopped between breweries across Springfield, getting to know each other and discovering some of their favorite beers.
"We liked seeking out new beer to try and finding live music to listen to while still being able to carry on a conversation and get to know each other," says Heather.
Late last year, the Sattazahns saw the opportunity to bring the casual and carefree brewery atmosphere that they love to the Branson, Missouri, area. They set about completing a lengthy remodel on the oldest building in Hollister, Missouri, and one new roof and an HVAC system later, Seven Arrows Taproom was born. The name comes from their blended family, which includes seven children.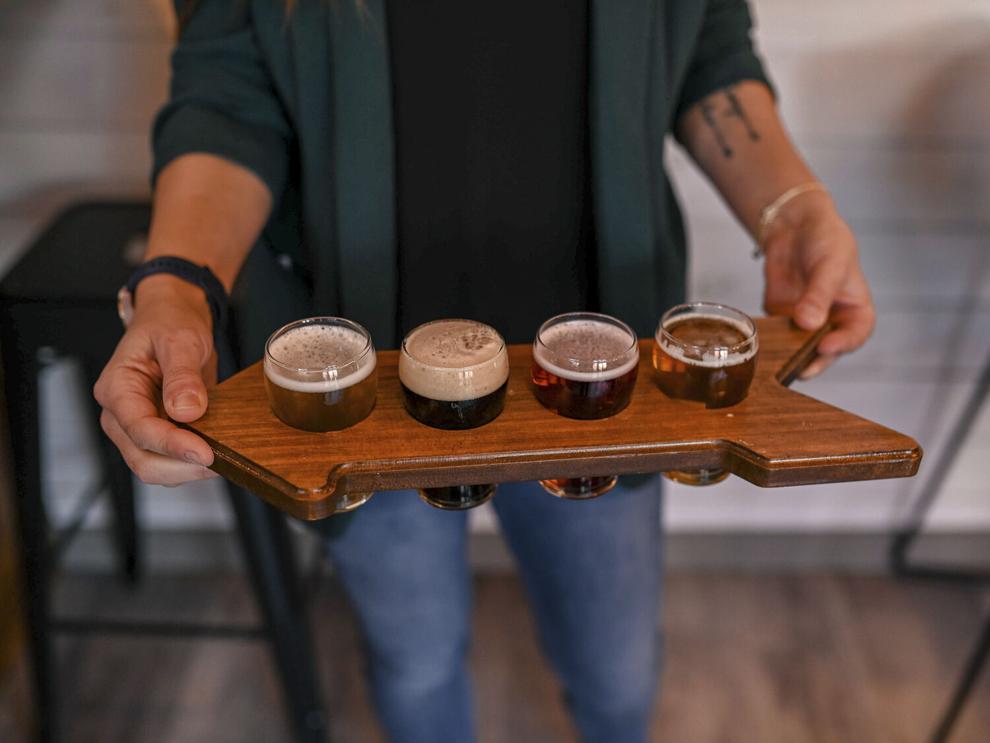 After opening in April, the taproom – which boasts 24 taps and a variety of activities every weekend – began attracting locals and visitors alike. Twenty-three of the craft beers are from Missouri, and one is from Arkansas. The peach cider from Brick River Cider Co. is a favorite so far, and Seven Arrows partnered with Lost Signal Brewing Co. to craft its house IPA, the American House Ale, which has been popular among patrons as well. The taproom also offers wine, Spring Branch Kombucha and other nonalcoholic beverages.
In addition to supporting and collaborating with regional breweries, the Sattazahns also donate a percentage of their monthly sales to a local charity.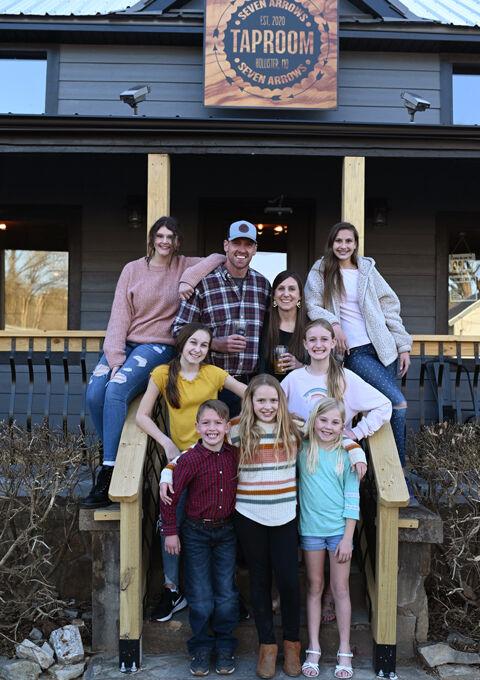 Join one of the taproom's yoga classes or trivia nights – both of which are best enjoyed with a beer by your side – or relax on the spacious patio while live music plays in the background. Hungry? A rotating selection of food trucks parks on the property, serving myriad dishes to pair with your drinks.
Whether you're getting to know someone new or reconnecting with old friends, Seven Arrows is the perfect setting.
Seven Arrows Taproom is open Monday through Thursday from 2 to 8pm, Friday through Saturday from 12 to 10pm and Sunday from 12 to 7pm.
Seven Arrows Taproom, 260 Birdcage Walk, Hollister, Missouri, 417.230.2033, seven-arrows-taproom-llc.square.site