Aquavit, a Scandinavian grain spirit enriched with herbs – most often caraway and dill – has been around since the 15th century, but now it's gaining in popularity in the Midwest. Minnesota, which has the largest population of Scandinavian-Americans in the U.S., has paved the way for an aquavit boom in the past few years. Sipped neat, aquavit's savory flavors evoke a cozy Scandinavian winter. Add citrus, and you'll discover that its versatility allows for summer-style drinking, as well.
Rites of Spring
This Nordic sipper is perfect for a night by the fire spent dreaming of warmer weather. 
Serves | 1 |
Oleo Saccharum (Yields 2 ounces)
4 oranges
4 lemons
½ cup granulated sugar
Rites of Spring Cocktail
1½ oz aquavit
1 oz white vermouth
¼ oz pear liqueur
1 Tbsp oleo saccharum (recipe below)
2 dashes bitters
lemon peel, for garnish
star anise, for garnish
| Preparation – Oleo Saccharum | Peel the skins of lemons and oranges, with as little pith (the white skin below the surface) as possible. In a medium bowl, combine peels and sugar and toss. Muddle with a muddler or using the handle of a wooden spoon until sugar is dissolved. Cover and refrigerate; let mixture rest for at least 3 hours, up to 24, stirring occasionally. (The longer the rest, the greater the yield of syrup.) Strain using a fine-mesh strainer. Press oils from citrus peels into mixture. Refrigerate in an airtight container for up to 2 weeks.
| Preparation – Rites of Spring Cocktail | In a mixing glass, combine aquavit, vermouth, pear liqueur and oleo saccharum and add ice. Stir until glass has fully chilled; it should be foggy and cool to the touch. Strain into a chilled cocktail glass. Top with bitters. Twist lemon peel over cocktail to express oils. Garnish with lemon peel, float star anise on top and serve.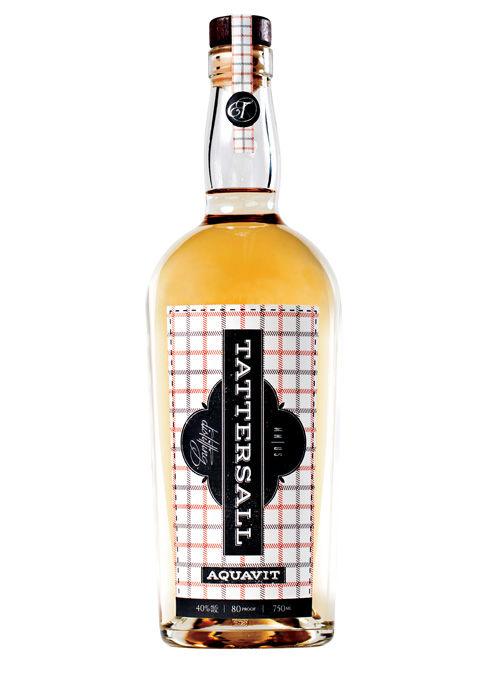 ★ I recommend using Tattersall Distilling Co.'s aquavit in this drink; lightly oaked and herb-forward, its citrus notes come from the oleo saccharum, made from muddling citrus peels with sugar. The technique pulls oils from the fruit to create a powerful natural citrus syrup often used in punches.