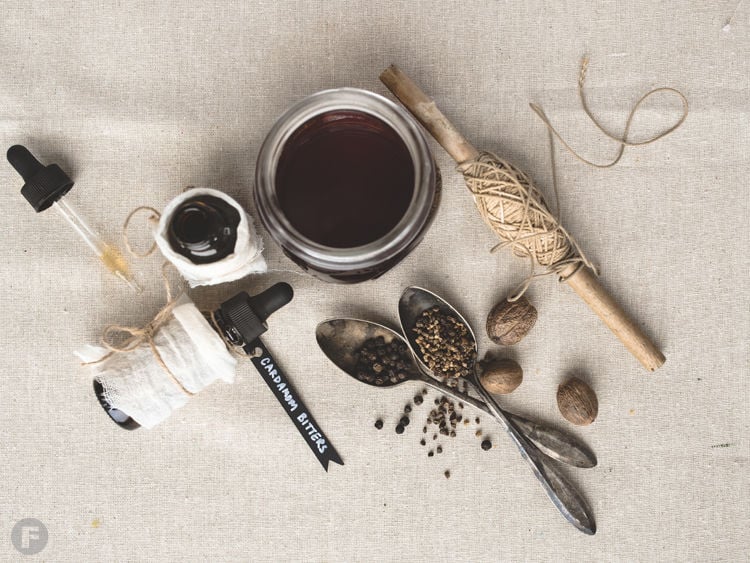 Cardamom is my favorite way to add wintry spice to holiday cocktails. These spiced bitters will enhance almost any cocktail, whether the recipe calls for traditional bitters or not. Case in point: My favorite way to enjoy these bitters is in a classic Hot Toddy.
Yields | 8 oz |
1 lemon peel
1 cup whiskey, divided
2 Tbsp cardamom pods
2 whole nutmeg
1 Tbsp black peppercorns
| Preparation | In a small bowl, add lemon peel and pour ½ cup whiskey over top; refrigerate for 3 to 4 days.
Using a mortar and pestle or spice grinder, grind and crush cardamom pods, nutmeg seeds and black pepper. Transfer ground spices to an 8-ounce Mason jar and pour remaining whiskey over top. Tightly seal jar with lid and shake jar vigorously. Refrigerate for 3 to 4 days.
Using a fine-mesh sieve and coffee filter, strain lemon peel from whiskey, as well as jar of spices with whiskey into a brown or dark-colored glass jar with an eyedropper lid to help preserve color and flavor. Seal jar tightly and shake vigorously.