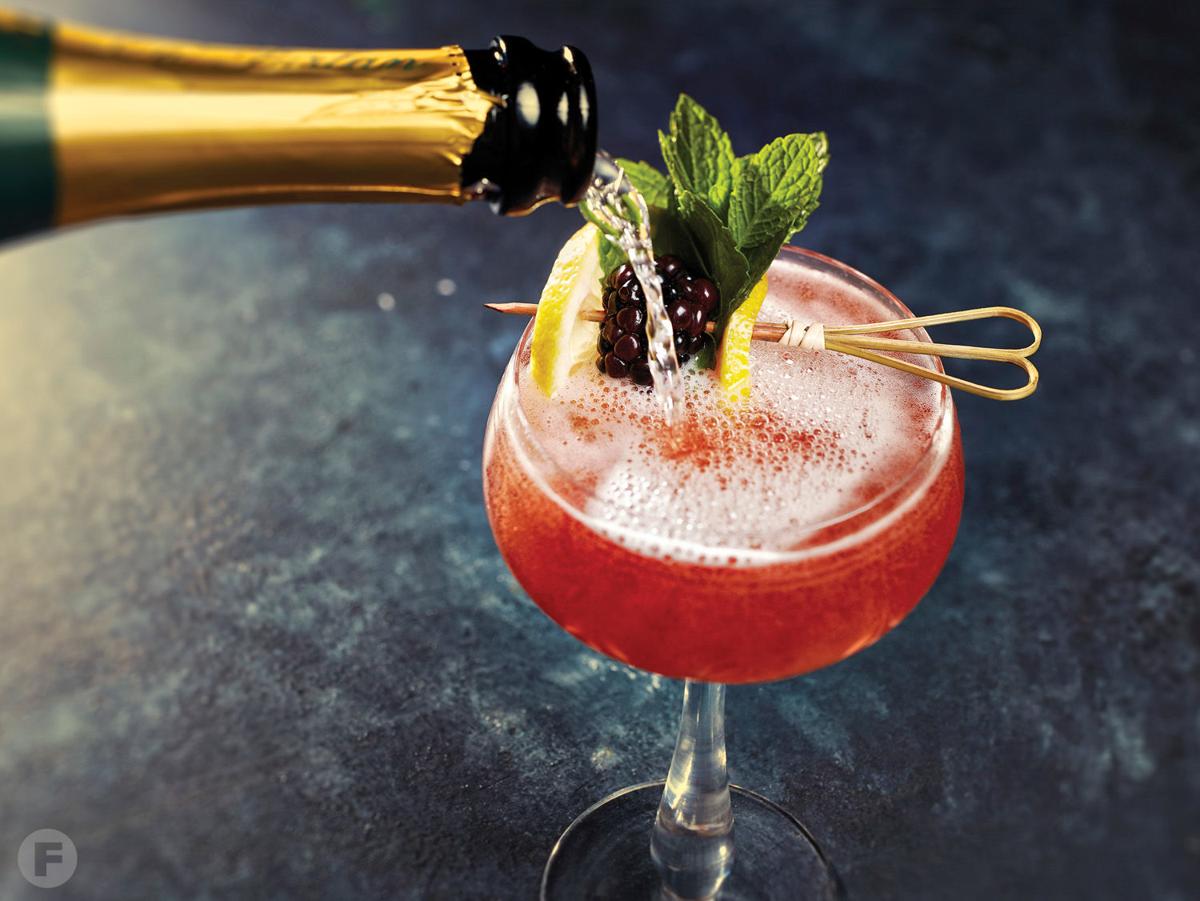 Blackberries and cognac inform this bubbly riff on the classic spring cocktail. Add your favorite baking spices to the syrup to customize your drinking experience, or top off the mix with Prosecco for something sweeter.
Serves | 1 |
Blackberry-Ginger Syrup (Yields 1½ cups)
1 cup fresh or frozen blackberries
1 cup granulated sugar
1 cup water
zest of 1 orange (try to avoid pith)
1 1-inch piece ginger, peeled and thinly sliced
Bubbling Bramble
1 oz blackberry-ginger syrup (recipe follows)
1 oz cognac or brandy
½ oz fresh lemon juice
3 oz dry sparkling wine
blackberries, mint and lemon zest, for garnish
| Preparation – Blackberry-Ginger Syrup | In a small saucepan over medium-high heat, add all ingredients. Bring to a boil, stirring frequently; reduce heat to medium-low and simmer, 10 minutes, stirring occasionally. Remove from heat and allow to cool. Strain liquid, transfer to an airtight container and store in refrigerator for up to 2 weeks.
| Preparation – Bubbling Bramble | Add syrup, cognac or brandy and lemon juice to a shaker tin with 1 cup ice; shake enough to break down ice and slightly dilute mixture. (The cocktail will also be diluted with sparkling wine, so don't shake too much.) Double strain cocktail into a 6-ounce coupe glass. Garnish with blackberries, mint and 1 strip lemon zest.