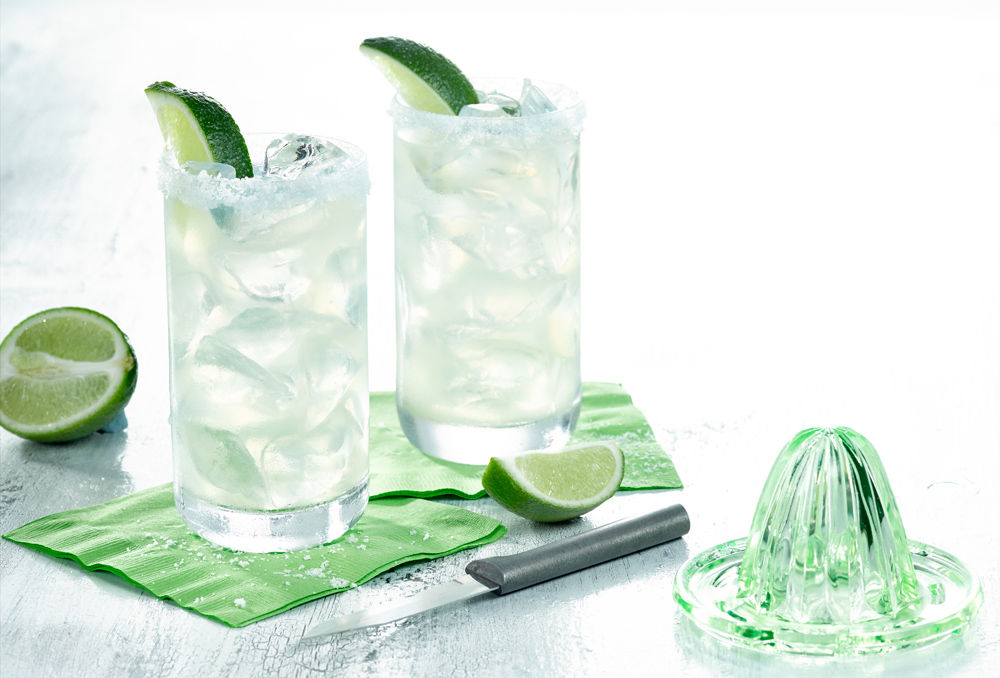 There are times when I've searched for the origins of a cocktail, only to wade through seemingly endless marketing mumbo jumbo until its true roots are uncovered – and the Margarita is one of the best examples. Jose Cuervo would have us believe that the somewhat-classic cocktail was "created" in 1948 by a well-known socialite named Margaret "Margarita" Sames while hosting a party at her Acapulco holiday home. Cuervo legend goes that the drink was named after its creator, and then quickly gained popularity across the world. Although that story is extremely convenient, my research points to a different origin.
In the late 1920s, the U.S. was in the middle of the noblest of failed social experiments: Prohibition. Around that time, just outside of Tijuana, Mexico, a casino, hotel and racetrack opened called Agua Caliente – a great place just across the border for Americans to go indulge in gambling and booze. Agua Caliente had a cocktail menu, and one of its drinks was a beverage called the Tequila Daisy, a cocktail many bartenders of the era would be familiar with. The origins of the Daisy are well-documented in the late 1800s: It's a mixed drink consisting of a spirit, citrus juice, orange liqueur and sometimes sparkling water. In this instance, the spirit used was tequila. (Coincidentally, the Spanish word for daisy is margarita.)
I'm going to go out on a limb and hypothesize that in a Spanish-speaking country, the word "daisy" would not be used to describe the drink, just as we here in the U.S. don't refer to french fries as pommes frites. Thus, the classic Daisy was made with tequila, and its name was lost in translation – forever after to be known as the Margarita.
Margarita
Serves | 1 |
2 lime wedges
Kosher salt
2 oz blanco tequila
¾ oz Cointreau orange liqueur
¾ oz fresh lime juice
¼ oz agave nectar or simple syrup
Ice
| Preparation | Squeeze 1 lime wedge to release some of its natural juices. Rub the rim of a tall glass with wedge. On a flat surface, pour a thin layer of salt. Dip rim into salt and hold for a few seconds before setting glass upright. Set aside.
In a cocktail shaker, combine all remaining ingredients and shake for 15 seconds. Fill prepared glass with fresh ice and strain in drink. Garnish with lime wedge and serve.
Margarita Must-Haves
TEQUILA I prefer blanco tequilas in Margaritas, as they have more natural agave flavor and taste cleaner in the cocktail. Using aged tequila (reposado or añejo) is up to personal preference. While those styles of tequilas are great for sipping on their own or used in other cocktails, I think Margaritas should be crisp, bright and refreshing, and aged tequilas are too smooth and rich. That's just me though – use whatever tequila you like.
ORANGE LIQUEUR I recommend Cointreau above all other orange liqueurs for the same reason I prefer blanco tequila: Cointreau is drier than other orange liqueurs and offers crisper, brighter orange flavor.
LIME JUICE Fresh is best. Leave manufactured Margarita mixes on store shelves.
ADDITIONAL SWEETENERS Using ¼ ounce agave nectar or simple syrup is just enough to keep a Margarita bright and refreshing while still balancing the acidic bite of the lime juice. I wouldn't use more than that, however.
SALT Only use kosher salt, as iodized salt is too fine and overly salty compared to kosher.
Matt Seiter is co-founder of the United States Bartenders' Guild's St. Louis chapter, a member of the national board for the USBG's MA program, author of The Dive Bar of Cocktails Bars, bartender at BC's Kitchen and a bar and restaurant consultant.