WINE
Stone Hill Winery's 2015 Norton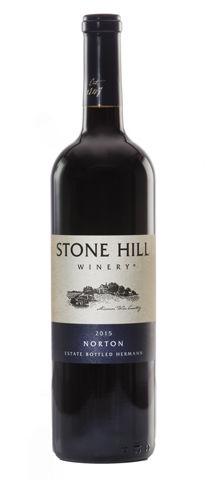 Provenance: Hermann, Missouri
Pairings: Rack of lamb • Kansas City strip steak • Braised short ribs
Stone Hill Winery celebrated a Triple Crown win for its 2015 Norton at this year's Missouri Wine Competition. In addition to earning the 2017 Governor's Cup – the top wine out of the nine best-of-class winners – and Best of Class Dry Red, it was also awarded the prestigious C.V. Riley Award for best Norton in the state. It's made with a blend of Norton grapes from two different estate vineyards. Winemaker Shaun Turnbull says that one grape block produces more violet, black currant and blueberry notes, while the other produces more earthy and spicy tones. That harmony is reflected in the wine, as delicious dark fruits like blackberry and plum peek through layers of smoke and spice. Aged for a year in a combination of American, Eastern European and French oak barrels, it's complex and multi-dimensional with a rich earthiness and nice tannin backbone. For now, you'll have to visit the tasting room in Hermann, Missouri, to get a bottle. Stone Hill will issue a wider release of the 2015 Norton, once previous vintages are depleted, in 2019. –Hilary Hedges
Hilary Hedges is a former newsie whose passion for wine led her out of the newsroom and into the cellar. She is currently director of sales and marketing and assistant winemaker at Amigoni Urban Winery in Kansas City.
BEER
Logboat Brewing Co.'s Dark Matter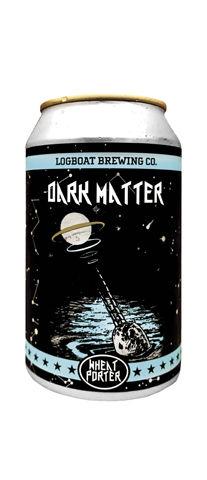 Style: American Wheat Porter (6.6% ABV)
Pairings: Tilsit cheese • Smoked meats • Chocolate fudge
Logboat Brewing Co.'s seasonal Dark Matter is reminiscent of chocolate, coffee and toast – which isn't as weird as it sounds. This dark, rich beer is brewed with ridiculous (in a very good way) amounts of wheat malt. The aromatics include decadent dark chocolate and fresh dark-roasted coffee, hints of caramel and a grainy breadiness. The mouthfeel is soft but still crisp with carbonation; the flavor showcases bittersweet chocolate, roasted coffee beans and toasted bread. Pair this beer with roasted meats and sweet desserts or pour a can in your next batch of chili. –Ryan Nickelson
Brothers Brandon and Ryan Nickelson are available to help with beer picks and pairing recommendations at their store, Craft Beer Cellar, a craft beer shop in Clayton, Missouri, with an upcoming location in South City. To learn more, visit craftbeercellar.com/clayton.
SPIRITS
Edelbrand Pure Distilling's Vinars da Plogas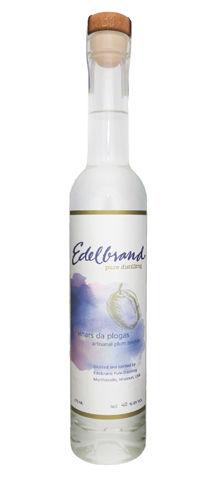 Provenance: Marthasville, Missouri (40% ABV)
Try It: Slightly chilled, served with fresh fruit
Vinars is an unaged spirit, made from 100 percent fruit – most closely related to grappa or eau de vie. Edelbrand Pure Distilling makes many varieties, but there is truly something special about the Vinars de Plogas, or plum brandy. Perhaps it's the plums, or the attention to detail in the fermentation process: watching carefully and tasting, waiting for the perfect time to distill. The resulting spirit is fragrant, with some distinct floral notes behind the vibrant plum flavor. It's clean, quite dry and very rich. This sipper would be ideal to enjoy around a fire pit on a chilly evening.
You can find Jenn Tosatto running the bar at Mission Taco Joint's newly opened Kansas City location. She also loves donating her skills to many charity events around the city, as well as working private events.