Are you a pie person or a cake person? Chef Ryan Tiller, owner of The Pie Box, would pick a slice of pie over a piece of cake any day.
Lucky for us, The Pie Box offers both.
Having recently moved to a new location on Main Street in Nixa, Missouri, the shop isn't a traditional bake-and-wait model. Pies – from banana cream to tart cherry to Mississippi mud – and cakes – from double chocolate to red velvet to carrot cake – must be ordered online at least 24 hours in advance for pickup or delivery. (Delivery within a 15-mile radius is free on orders of $30 or more and $5 on orders less than $30.)
Customers can customize their pies, choosing a type of crust (traditional, gluten-free, graham cracker or chocolate cookie) and additional toppings. The Pie Box bakers will also craft custom flavors – just call the bakery to explain what you want.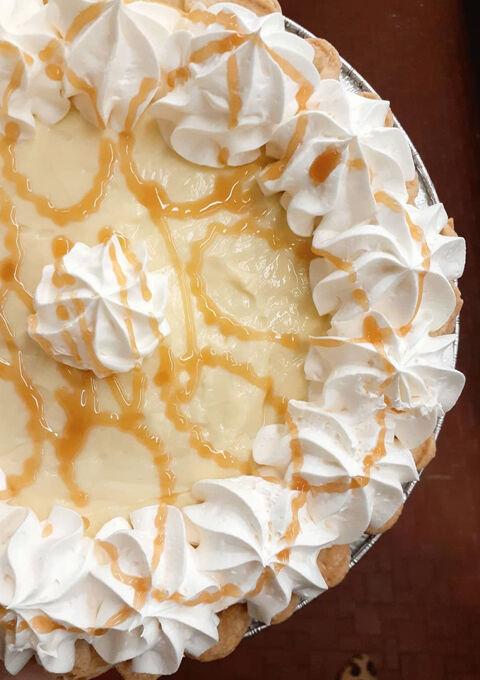 Tiller – who founded Dining by Design, a catering company based in Springfield, Missouri, and who owns That's Just Nuts, a line of gluten-free cookie dough – launched The Pie Box in Springfield in 2008. He chose the new location in Nixa because it can accommodate the needs of all three businesses.
The Pie Box is praised for its cream pies such as the Toasted Coconut Cream (fresh coconut lightly toasted, blended with cream and served in a flaky crust), the Lemon Drop (tangy lemon cream with a touch of white chocolate served in the same flaky crust) and the Peanut Butter Mocha (creamy peanut butter swirled with milk chocolate and dark-roast coffee served in a chocolate cookie crust), as well as its fruit pies, including the Raspberry Peaches & Cream featuring sliced peaches cooked to perfection, blended with raspberries and cream and served in the signature crust with baked butter crumb on top. The Frozen Grasshopper – chilled dark chocolate with a splash of crème de menthe – is a welcome treat on a hot summer day.
"We have different pies – some unique – but people love the old standbys," says Tiller.
His personal favorite is the White Chocolate Macadamia Nut, a luxurious blend of cream cheese, white chocolate, macadamia nuts and orange zest crowned with dark chocolate ganache.
There's more here than pie, though. The Perfect White (old-fashioned buttermilk white cake with buttercream frosting) is a bestseller, and people also love the Strawberries & Cream (strawberry cake layered with fresh berries and cream cheese frosting).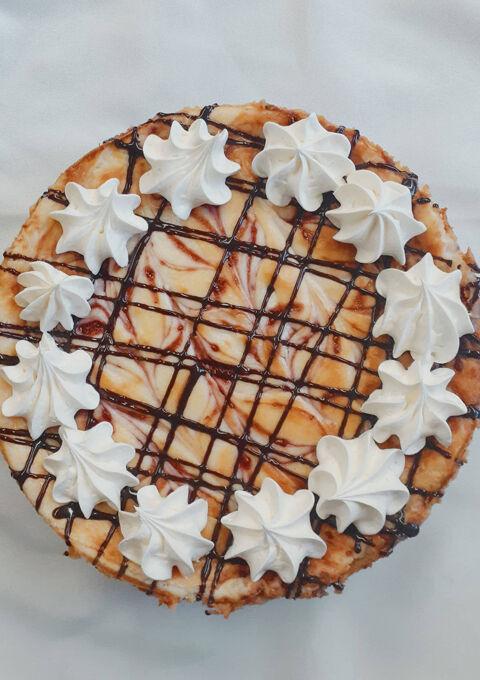 The cheesecake is also exceptional. The original cheesecake with a hint of white chocolate on a shortbread crust comes with toppings such as fresh blueberries, raspberry coulis and caramel turtle. Or you can order a specialty cheesecake such as tangy Key lime and decadent chocolate.
Tiller is excited to continue sharing his passion for food from the new Nixa location. "There's nothing better than the look on someone's face when you give them a freshly baked dessert," he says. "I started The Pie Box so we could see that look every day."
The Pie Box, 904 N. Main St., Suite 400, Nixa, Missouri, thepiebox.com