Roland Parny admits that he doesn't reach for cookbooks very often these days. As a native of France with 57 years of culinary experience, pastry is second nature to him. "Baking has been a big part of my life," he says. "For me, the dessert must be the crown on an enjoyable meal."
Parny, who will soon turn 78, is preparing to close his café, La Galette Berrichonne, in Fordland, Missouri, but he wants to continue feeding his fans. He hopes to establish a small cooking school in town and plans to sell baked goods from his wife's new shop, Maison du Berry.
Home bakers can also try to recreate his signature dishes and desserts: In 2017, Parny published his own cookbook, A Taste of the Berry, inspired by his French heritage and experience in kitchens from Paris to Cape Town, South Africa, to New Orleans. To keep the creativity flowing, Parny suggests three more cookbooks full of je ne sais quoi.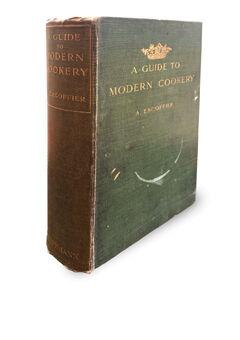 A Guide to Modern Cookery by Georges Auguste Escoffier (1903)
"Escoffier was significant because he modernized [many] French cooking techniques. Because of its quality and emphasis on technique, [A Guide to Modern Cookery] was adopted as the text for many of the cooking schools in France, where I first learned of Escoffier. From him, one can learn excellent techniques and how to draw out the flavors of a dish. I [also] learned the diversity of sauces that can be made from the mother sauces and what best complements various dishes."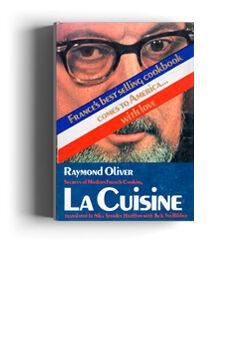 La Cuisine by Raymond Oliver (1965)
"[Like] Escoffier, Raymond Oliver developed more modern techniques to create a richer flavor as well as a lightness in his cuisine. As an example, he changed up the traditional way of making an omelet by whipping the egg white before incorporating it into the yolk. This produced a lightness that became one of his hallmarks. From his cookbook, you will learn excellent techniques and how to develop dishes with the best ingredients."
Essential Emeril by Emeril Lagasse (2015)
"I knew [Emeril] when I owned my restaurant Chez Roland in New Orleans, and I enjoyed his food. Emeril was interesting to me because he took traditional cooking and found ways to put more flavor into his food with herbs and spices. In New Orleans, I was learning about spices that were new to me, and [I think] anyone who follows Emeril would benefit [from] his understanding of the rich traditions of that region."