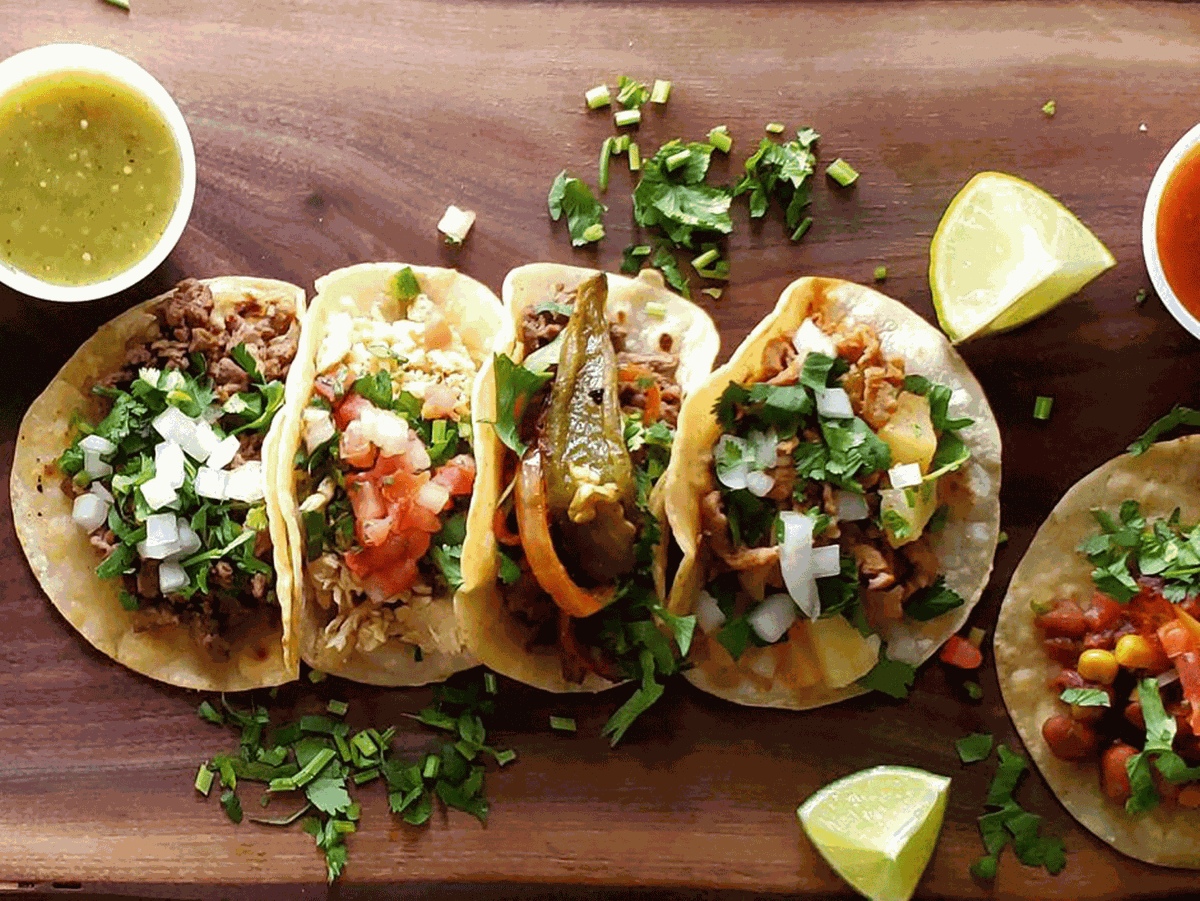 When Marcos Renteria visits his family in Los Angeles, they always cater a taco dinner. Sounds delicious, right?
"They get the taco guy, and he caters in the backyard. He brings a grill, sets up and does everything," says Marcos, who owns Ghetto Tacos with his wife, Carletta. "It was so cool. I was like, 'I should start that in Missouri.' I went for it, and man, it has been an amazing journey."
Originally, Marcos followed the business model he had observed in California, using a pushcart retrofitted with a flattop grill and wheels, a few folding tables and a pop-up tent to cater various events around Joplin, Missouri. As his customer base grew, he upgraded to a custom-made food truck, and now a brick-and-mortar location of Ghetto Tacos in Webb City, Missouri, is under construction.
Expected to open this spring, the small restaurant will dish out the same succulent meats, which Marcos cuts by hand daily, and signature sauces and marinades, which he creates using closely guarded family recipes.
The different varieties of street tacos – from asada to pollo to pastor – are all fresh, bright and, most importantly, traditional. "A lot of people say [our food] reminds them of California or Texas or 'my mom's cooking.' They say it reminds them of home," says Marcos. "That's something I wanted to bring to this area: really authentic street tacos."
At the Webb City location – which accommodates approximately 40 guests between indoor and outdoor seating – additional menu items such as carnitas, shrimp tacos, nachos and rice and beans will also be available ­– and shouldn't be overlooked. The new taco shop boasts a drive-thru, too, which could be a trend for many fast-casual restaurants moving forward.
Food truck fans need not worry. Ghetto Tacos' food truck will still make its rounds. Carletta plans to run the brick-and-mortar restaurant while Marcos operates the food truck. Lately, he's even been branching out into Kansas, logging approximately 1,000 miles a month.
Open Tuesday through Saturday, the food truck's location changes. Check the Facebook page to see where you can snag your next set of street tacos.
Ghetto Tacos, 530 N. East St., Webb City, Missouri, 417.438.4592, facebook.com/Ghettotacos417