While studying abroad in Barcelona, Spain, Eddie Aceves fell in love with churros.
After returning to Springfield, Missouri, he couldn't stop thinking about the sugary fried dough. Eventually, he and his brother, Jorge, journeyed back to Spain to take classes, learn how to make churros and buy the necessary equipment. Last week, the brothers debuted their food truck, Xurros, to share their handcrafted Spanish "donuts" with the community.
They've already sold out almost every day. "It has been great," says marketing coordinator Rebecca Land. The only problem is, they can't just make the dough and then use it right away, so once the churros are gone, hungry customers have to wait until the following day to satisfy their cravings.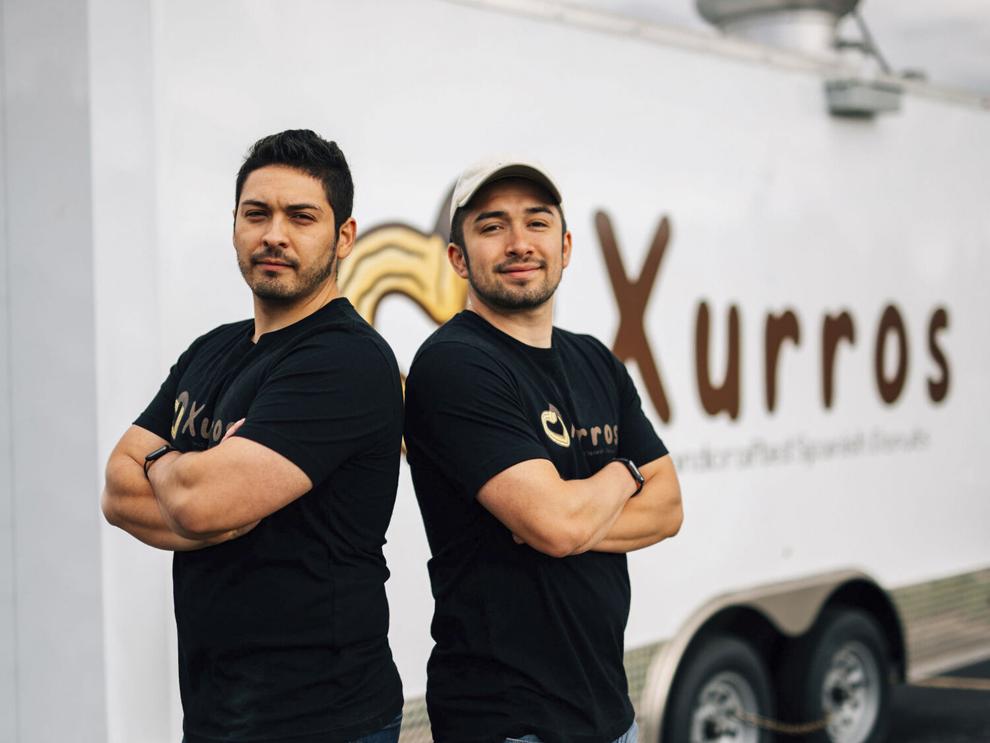 Xurros sells big loops and mini loop bundles, which come in classic and specialty flavors. The Barcelona-inspired churro is dusted with sugar – which crystallizes from the heat of the fried dough and creates an addictive texture to the exterior of the soft, slightly chewy interior. It's served with a chocolate dipping sauce to complete the experience. You can also skip the dipping sauce and add cinnamon for a churro that's just as delicious but also vegan.
Specialty flavors include cookies and cream, where the churro is partially dipped in white chocolate and rolled in crushed Oreos – that's been the most popular option so far. There's also a birthday cake flavor, which is dipped in white chocolate and coated with colorful sprinkles, and a sweet-and-salty churro dipped in chocolate and then crushed almonds.
Can't choose just one? The mini loop specialty bundle comes with one smaller version of each. You can also build your own churros by choosing the glaze (chocolate or white chocolate) and up to two toppings (confetti sprinkles, chocolate sprinkles, Oreos and almonds).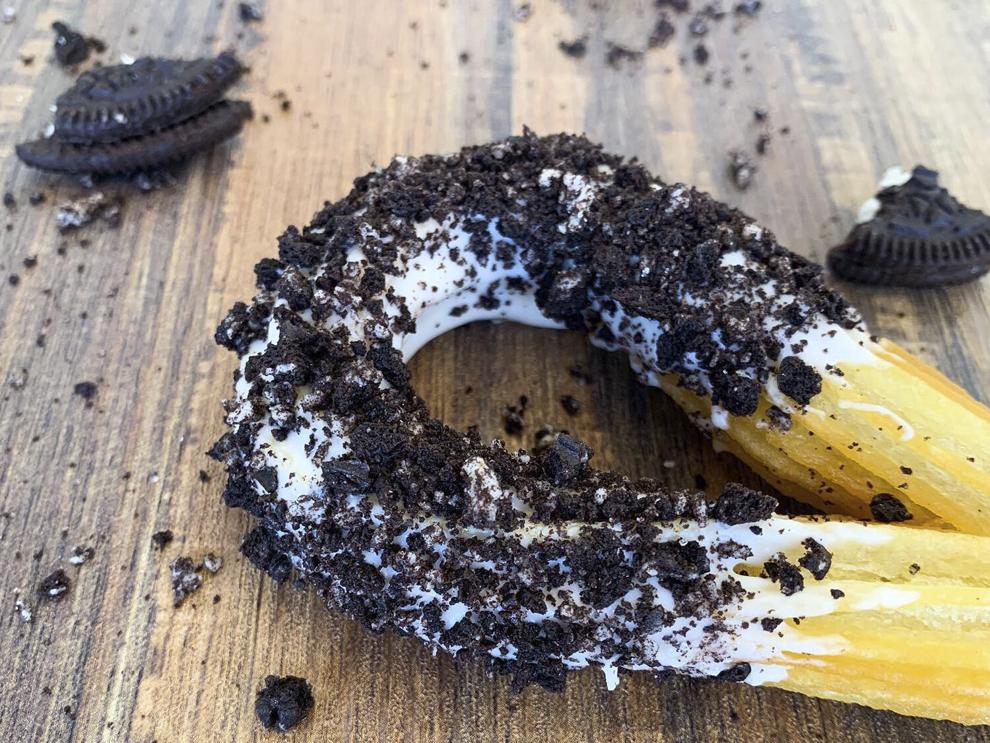 All of the churros are made-to-order to ensure freshness, which the brothers feel sets their product apart from others in town. "A lot of places make them earlier in the day, and it's just not the same as when they come straight out of the fryer," says Land.
Friends for four years, the Aceves and Land met while working in a local restaurant, and they're having a blast working together on the food truck.
Currently, Xurros is parked in the Ace Hardware parking lot at 2348 S. Campbell Ave., but the amount of traffic that it gets there will determine what the team does next. They are considering parking at farmers' markets and festivals, but they want to wait and see how things go. You can keep track of their whereabouts on the Xurros Facebook page.
Xurros, 2348 S. Campbell Ave. (in the Ace Hardware parking lot), Springfield, Missouri, 417.737.9144, xurrosco.com