Galena, Illinois, celebrates the German branch of its family tree with fun and Old World flavor during the town's ninth annual Galena Oktoberfest on Sat., Oct. 3 from noon to 10pm. Last year's shindig attracted some 4,000 attendees who enjoyed traditional Bavarian fare, beer, live music and wiener dog races. Sign up to compete in the traditional beer stein endurance contest, Masskrugstemmen, to see who can hold a full mug at arm's length the longest. For more information, visit galenalions.org.
SLEEP
Eagle Ridge Resort & Spa
Set amid nearly 7,000 acres of idyllic countryside, this expansive resort spoils guests with an enviable list of recreational options that include four championship golf courses, 23 miles of hiking and biking trails, an indoor pool, horseback riding, boating, fishing, skiing, sledding and skating. The luxurious full-service Stonedrift Spa, several on-site restaurants and a general store round out the amenities. 444 Eagle Ridge Drive, 815.777.5000, eagleridge.com
Aldrich Guest House
This historic mansion carries a storied past dating back to 1845. Converted to a bed-and-breakfast in 1984, the handsome boutique property now hosts guests in five painstakingly renovated rooms that highlight modern features including Beekman 1802 bath accessories, complimentary Wi-Fi and Bluetooth-enabled radios. In addition to a sumptuous daily hot breakfast spread, wine and hors d'oeuvres are served nightly at 5pm, and coffee, tea, hot chocolate and homemade cookies are available 24/7. 900 Third St., 815.777.3323, aldrichguesthouse.com
DeSoto House
Billed as the largest hotel in the West when it opened on Galena's charming Main Street in 1855, the DeSoto House once boasted 225 guest rooms, a spacious dining hall, parlors, office spaces, a saloon and a bowling alley. These days, visitors can relax in 55 Victorian-style guest rooms and suites with private baths, dine in the soaring four-story Courtyard Restaurant atrium and shop in the hotel's own handful of boutique stores. 230 S. Main St., 815.777.0090, desotohouse.com
EAT
Otto's Place Café & Lounge
This cozy old-school eatery has endured several incarnations since it was built in 1899 to be a restaurant and tasting room, including stints as a basket shop, bakery, grocery, furniture store, pizza place, antique shop and record store. Named for the building's original owner, Otto's Place now serves up a tasty selection of breakfast and lunch fare, including banana bread French toast, egg tacos and roast beef and melted Havarti sandwiches, plus dinner on Friday and Saturday nights. 100 Bouthillier St., 815.776.0240, ottosplace.com
Victory Cafe
Victory Cafe dishes up home-style breakfast items such as bacon waffles, Hobo Hash and a range of omelets, plus a variety of lunch specials including burgers, sandwiches, hot plates, salads and housemade soups. 200 N. Main St., 815.777.4407, victorycafes.com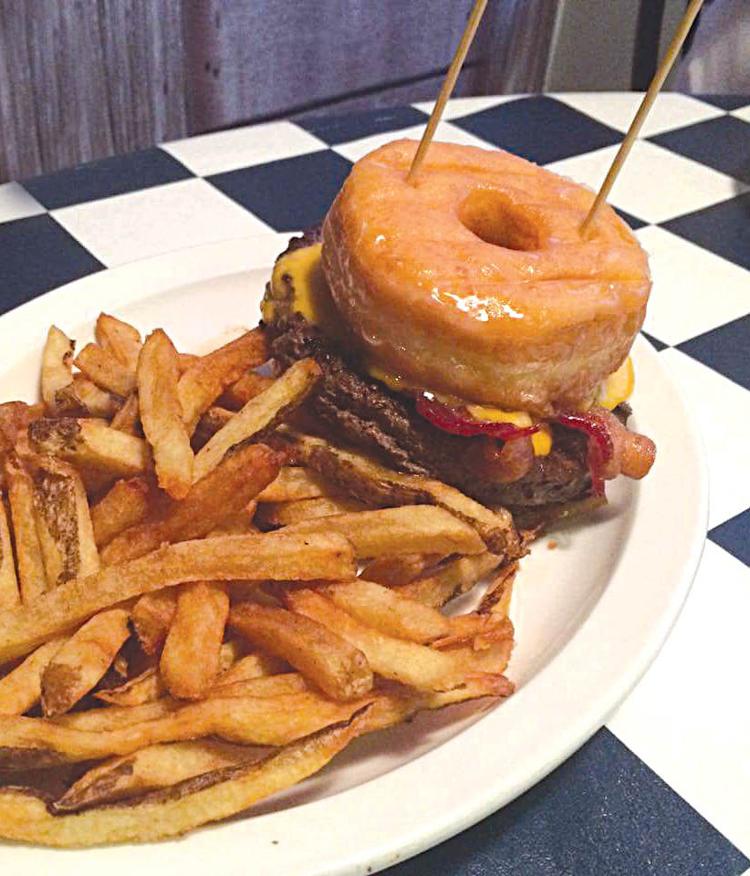 Durty Gurt's Burger Joynt
For the best burgers in town, groove on over to Durty Gurt's for juicy ½-pound Angus beef patties topped with the likes of Spanish olives, crispy bacon strips, grilled pineapple, chipotle mayo, avocado or good ol' American cheese. Sweet potato fries and a regular or boozy milkshake make the ideal accompaniments. 235 N. Main St., 815.776.9990, durtygurtsburgerjoynt.com
One Eleven Main
This elegant spot makes the most of local flavors with lunch and dinner menus featuring regional meat, produce and artisan food products. Think artfully constructed plates of chile-sugar-cured duck breast, jalapeño-peach barbecue pork and poutine covered in cheese curds and beer gravy. Save room for pie from Cynthia's Extra Batch bakery. 111 N. Main St., 815.777.8030, oneelevenmain.com
Fried Green Tomatoes
An impressive selection of steaks, fresh seafood and rustic Italian cuisine belies the cutesy, casual name of this destination restaurant. Inside, exposed brickwork and historic décor lend a sense of character to the 19th-century Galena landmark and provide a vintage backdrop for special-occasion meals. 213 N. Main St., 815.777.3938, friedgreen.com
LOCAL GEMS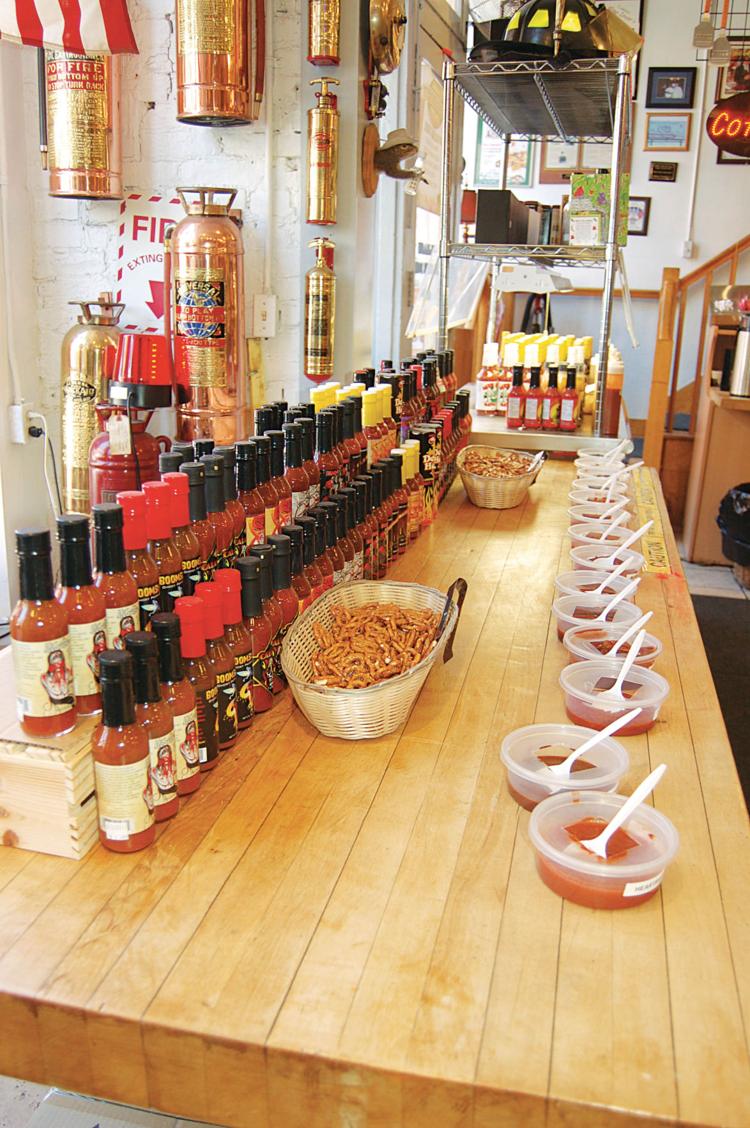 Blaum Bros. Distilling Co.
Propose a toast to the line of premium gin, vodka, moonshine and bourbon coming out of the copper still at this family-owned operation. Tours of the facility offer a behind-the-scenes peek at where the magic happens. 9380 W. U.S. Highway 20, 815.777.1000, blaumbros.com
Galena Canning Co.
Sample the wares and stock up on souvenirs like locally produced salsas, mustards, jams, pickles, syrups and the signature incendiary Galena'mite Blasting Sauce, a secret blend of 20 hot peppers, at this quirky Main Street store. 106 S. Main St., 815.777.2882, galenacanning.com
Galena Brewing Co.
Pick a pint, any pint. With choices like Farmer's blonde ale, Uly's Dark oatmeal stout, Anna Belle's IPA and other award-winning suds, you really can't go wrong at this friendly brewpub. 227 N. Main St., 815.776.9917, galenabrewery.com