We love biscuits and gravy as much as the next person, but the humble biscuit is capable of so much more. These chefs agree – so much so that they've made flaky buttermilk biscuits the centerpiece of their menus.
Red Oak Biscuits
When diners at Red Oak Biscuits told Derek Schulze they wanted more biscuits on the menu, he listened – and rebuilt the concept around those biscuits. At the Cherokee Street restaurant, buttermilk drop biscuits come topped with everything from scrambled eggs and bacon to old-fashioned apple cobbler. The Lit Biscuit, a fan favorite, is piled high with Buffalo-slathered pulled chicken, ranch dressing and Cheddar, with a touch of heat from some spicy potato chips layered on top.
Red Oak Biscuits, 2926 Cherokee St., Cherokee Business District, St. Louis, Missouri, 314.449.1130, redoakbiscuits.com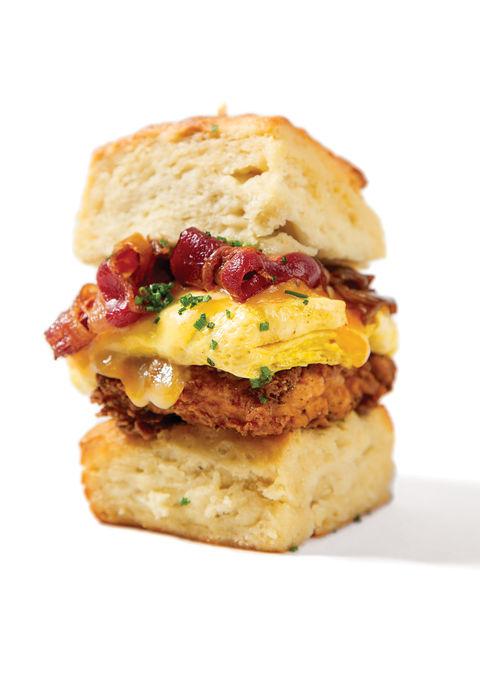 The Distrikt Biskuit House
The Distrikt Biskuit House's pop ups were so popular – and often sold out so quickly – that a permanent location seemed guaranteed. Now, inside the Adam's Mark Hotel in Independence, Missouri, owner Guroux Khalifah serves scratch-made buttermilk biscuit sandwiches alongside breakfast and brunch platters. The standout Distrikt Biskuit Royale sandwich features crunchy buttermilk fried chicken with a fluffy folded egg, crispy beef bacon and colby Jack.
The Distrikt Biskuit House, 9103 East 39th St., Independence, Missouri, 816.737.4794, distriktbiskuit.com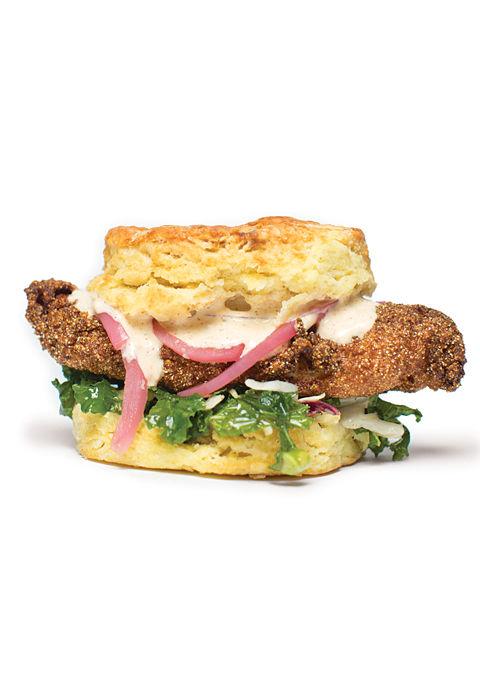 Ozark Mountain Biscuit Co.
Bryan Maness draws on his family roots at Ozark Mountain Biscuit Co. food truck, which takes inspiration from his childhood growing up in the Ozarks. Lucky for us, his family passed down some pretty delicious recipes, including thick sawmill gravy, fried pimento cheese and cornbread made in a cast-iron skillet. Get a true taste of Maness' roots with the Cajun Catfish, a biscuit loaded with a crispy fried catfish fillet, house kale slaw, pickled red onions and remoulade.
Ozark Mountain Biscuit Co., ozarkmountainbiscuits.com