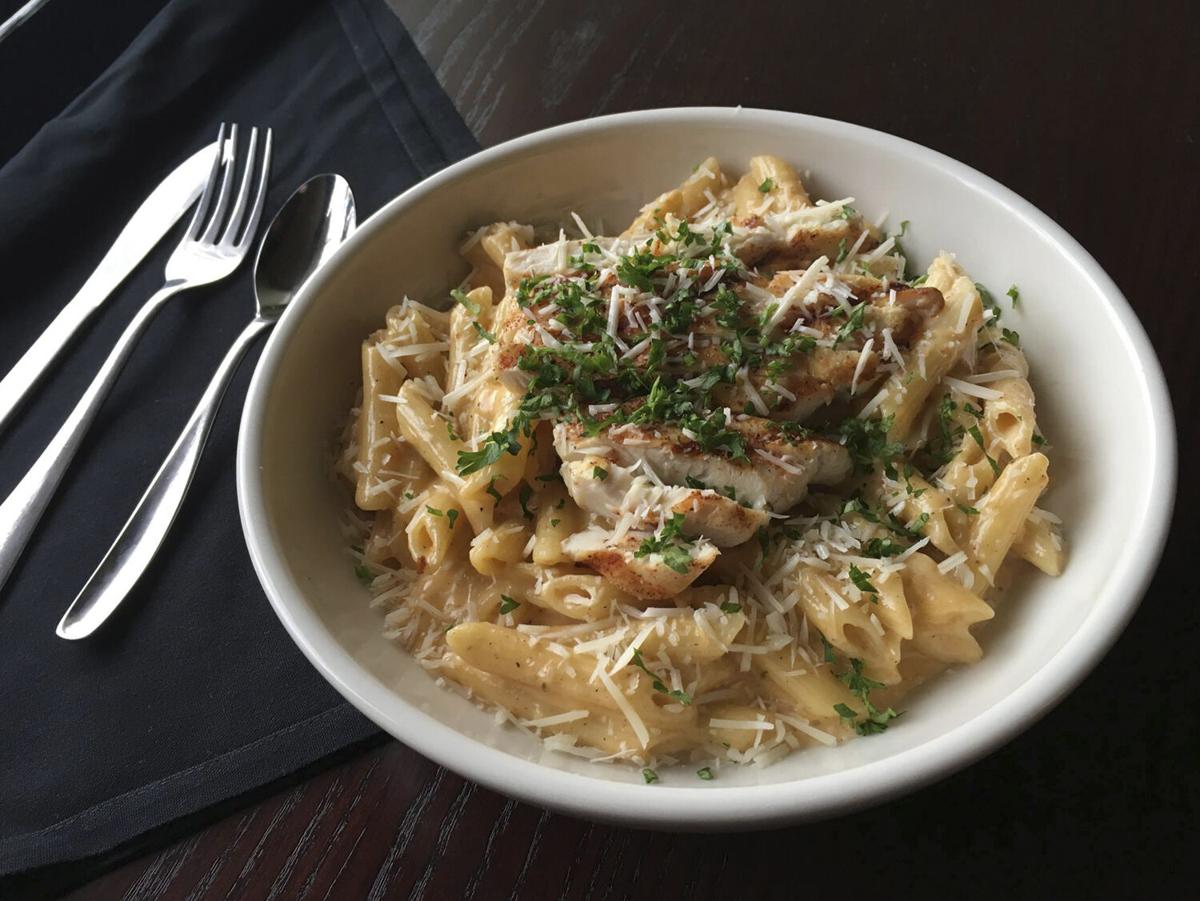 When Scott Guthrie moved back to his hometown of Marshall, Missouri, he planned to open an eatery, but he wanted to wait for the perfect name to come to him. During a Sunday sermon, he was inspired by a psalm that goes, "Lord, prop me up on my leaning side," and thus, his new venture was christened The Leaning Side Restaurant & Bar.
Serving locals since 2017, the restaurant offers classic American fare with Southern influences by day and a pre-Prohibition cocktail menu by night.
Guthrie has no real ties to the South, but he likes food with a little bit of spice, as do his customers. Popular dishes at The Leaning Side include the blackened Alfredo with housemade Alfredo sauce and your choice of blackened chicken, shrimp or andouille sausage. (There's a gluten-free version available, too.)
The deep-fried or grilled catfish smothered in a cheesy white wine and crawfish sauce is another Cajun-style favorite. And all sausages and steaks, such as the steak au poivre (a black pepper-crusted steak doused with brandy cream sauce), are sourced from a local butcher.
Vegetarian? The cauliflower steak topped with Gruyère and fresh parsley is delicious, and for dessert, we recommend the pretzel tossed with cinnamon sugar and drizzled with chocolate and caramel.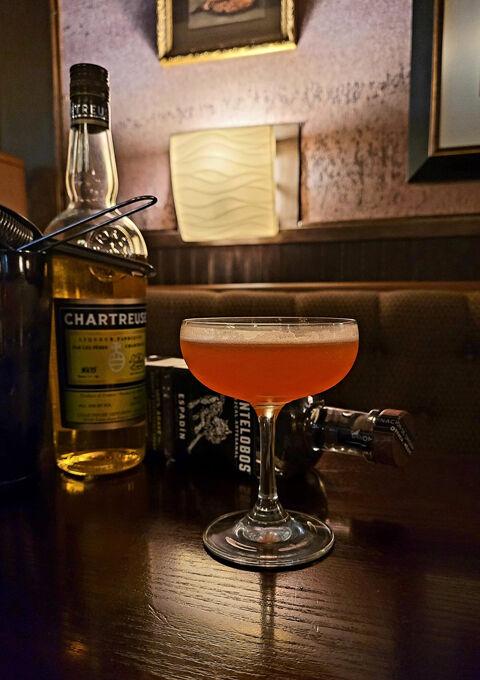 After 9pm, the kitchen closes and the focus turns to libations. Guthrie's team shakes and stirs an array of cocktails that originated more than a century ago – the kind you'd see actors in black-and-white films sipping, he says. The Bronx is a perfect Martini cut with ​​orange juice, while the Whiskey Sour made with lemon juice and a dash of egg white upholds tradition. If you're more of a beer person, The Leaning Side also stocks Missouri craft beer.
Every couple months, there's live music at the space, and Guthrie hopes to make it a more frequent attraction in the future.
The Leaning Side is open Monday through Thursday from 3 to 11pm and Friday through Saturday from 3pm to midnight.
The Leaning Side, 7 N. Lafayette Ave., Marshall, Missouri, 660.202.4326, facebook.com/leaningside