With an inviting ambiance and beautifully plated dishes, Beks has solidified its status as the go-to restaurant for a memorable culinary experience in Fulton, Missouri.
Located in the historic Brick District, the gastropub boasts a mouthwatering selection of both lunch and dinner items. Try the rib eye sandwich featuring hand-cut USDA aged choice beef on toasted French bread or the seared barramundi wrap with cucumber, red onion and roasted red pepper hummus while the sun's shining. For dinner, the made-to-order Asiago Alfredo with penne, garlic, fresh cream, white wine Asiago and Parmesan is hard to resist, and you can add your choice of protein, from chicken to shrimp to sirloin, if desired.
To start any meal, staff and customers alike suggest the Parmesan artichoke dip served with toasted pita bread or carrots and celery.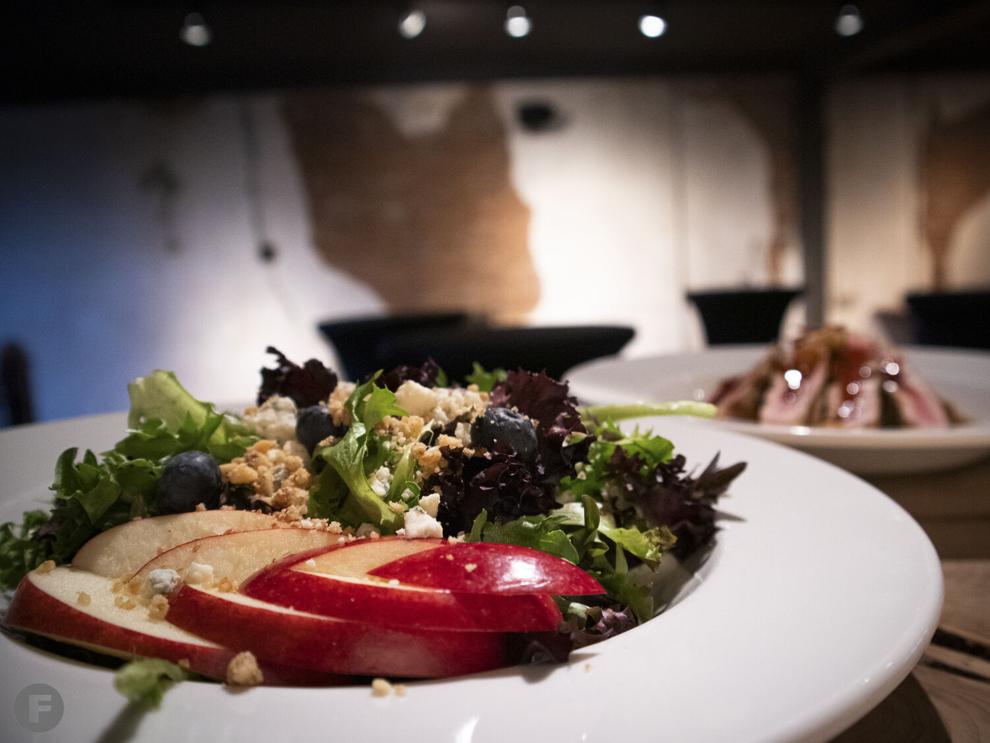 If it's your first time at Beks, head chef Daniel Proctor recommends ordering off menu. Specials range from appetizers such as the Cuban pub chips with mojo pork, queso, Gruyère, ham and Cuban mustard or a flatbread featuring a base of whole grain mustard beer cheese topped with smoked beef, caramelized onion, mushrooms, potato and Parmesan to entrées such as a pork chop with maple-bourbon-blueberry glaze alongside sautéed apple and pickled onion or yellowfin tuna with sticky coconut rice, sesame-mandarin relish and sweet chile soy sauce.
Beks provides first-rate service in its dimly lit dining room, but it plans to upgrade its to-go options soon to accommodate customers who would rather dine at home.
Wherever you choose to enjoy your meal, you'll surely find a dish that piques your interest at Beks.
Beks, 511 Court St., Fulton, Missouri, 573.592.7117, beksshop.com