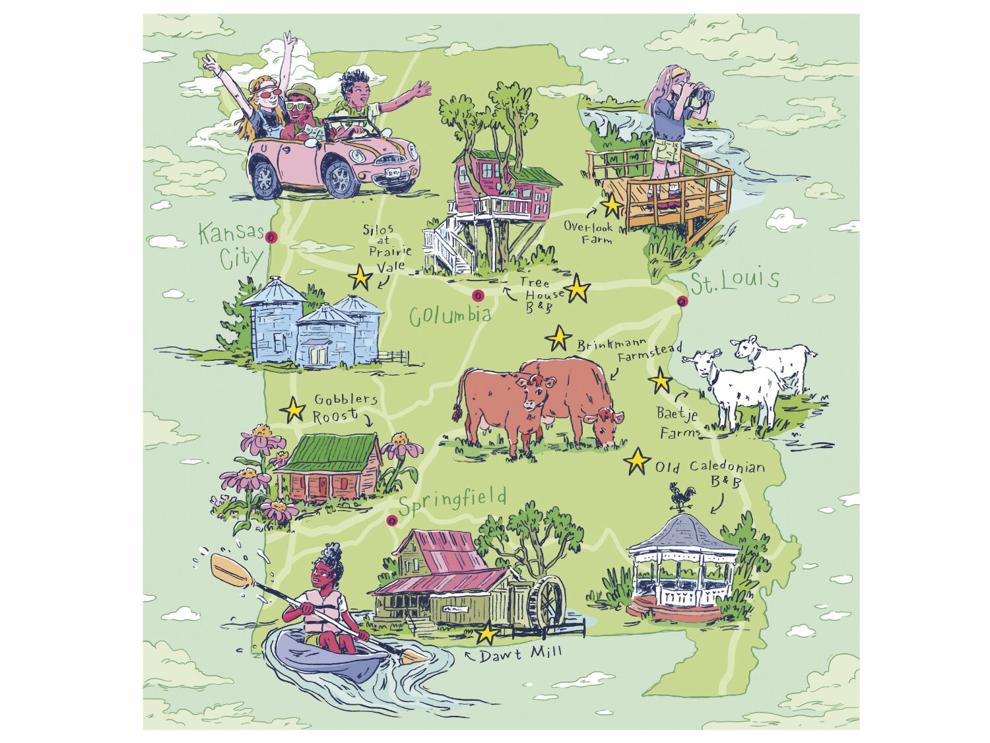 Illustrations by Brenna Thummler
Nothing says summer like a road trip, and after a year of quarantines and restrictions, many of us are ready to hit the road. That doesn't mean you have to spend countless hours behind the wheel in search of adventure, though; Missouri's diverse landscape offers picturesque places to hike, bike, paddle and more.
One of the best parts of traveling is enjoying the local food, so we've compiled a list of unique spots to stay where you can also get a real taste of the Midwest. Savor fresh goat milk caramels in a refurbished grain bin or sip a smoothie after a night sleeping in the trees.
With so many special places throughout the state to eat, sleep and explore, we suggest you follow your gut when deciding where to go first.
Where are you headed first?
The Silos at Prairie Vale in Green Ridge, Missouri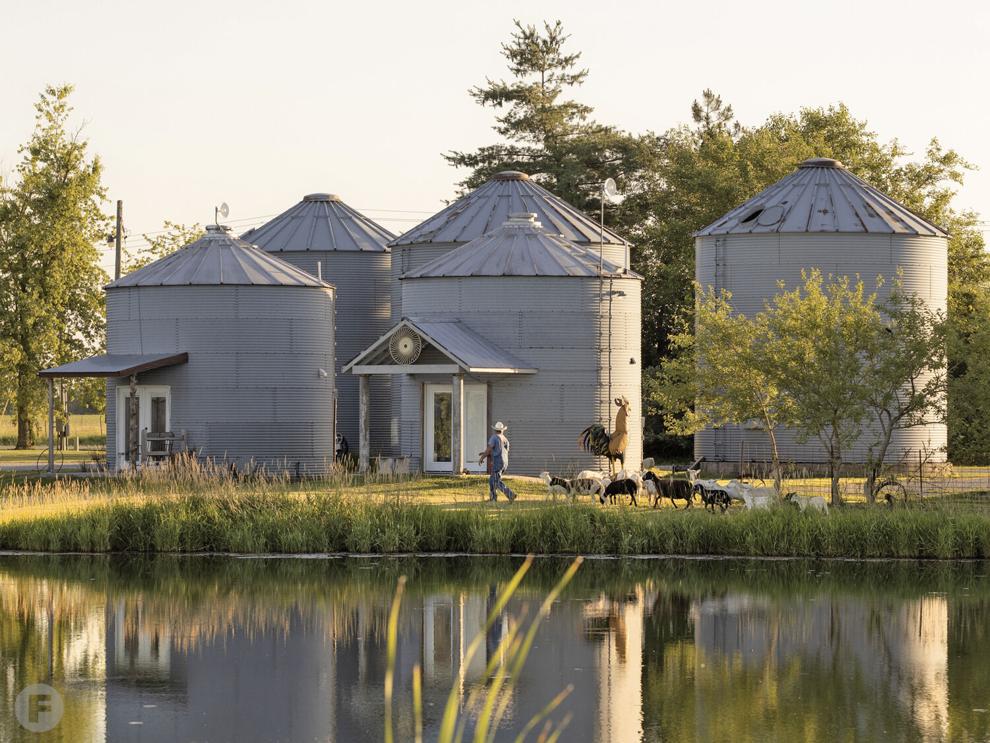 History: Located just minutes from Sedalia, Missouri, The Silos at Prairie Vale is situated on a 14-acre former dairy and grain farm. Doug and Wendy Needy bought the property in 2011 and later converted two of the eight grain bins into small apartments, creating a farm stay like no other in the state.
Go: 29300 Highway 127, Green Ridge, Missouri; thesilosatprairievale.com
Eat: Each stay includes a farm-fresh breakfast with housemade options such as quiches, seasonal muffins and pancakes – think cinnamon-apple Dutch pancakes. Wendy is also known for her delectable casseroles, including the blueberry French toast topped with housemade blueberry syrup, and she leaves fresh goat milk caramels in everyone's refrigerator as a final touch.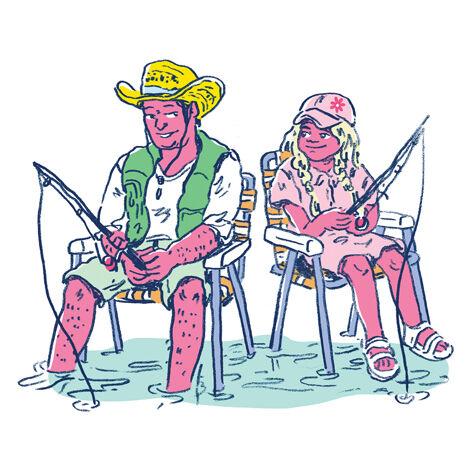 Sleep: Affectionately dubbed "Lil' Silo on the Prairie" and "Farm Punk Silo," each of the refurbished grain bins sleeps up to four guests and is outfitted with a full kitchen, on-site bathroom and all the amenities. The original apartment has a more rustic feel, while the Farm Punk Silo has an industrial farmhouse style.
Explore: Many guests take advantage of the bicycles at the main house to pedal down the nearby Katy Trail, but there's also fun to be had on the farm. Grab a fishing pole and hit the stocked pond right outside your door or feed, pet and play with the farm's Nigerian Dwarf goats, miniature donkeys, miniature horse, Katahdin sheep, chickens and cows. Wendy also has a small shop where she demonstrates how to make goat milk soap, and the firepit is perfect for making s'mores into the night.
Dawt Mill in Tecumseh, Missouri
History: Located in the heart of the Ozarks on the North Fork of the White River, Dawt Mill dates back to the 1860s. In 1995, Dr. Edward Henegar purchased the mill and began a major renovation and restoration of the surrounding property, including the construction of the Cotton Gin Inn, which is one of the lodging options available to guests today.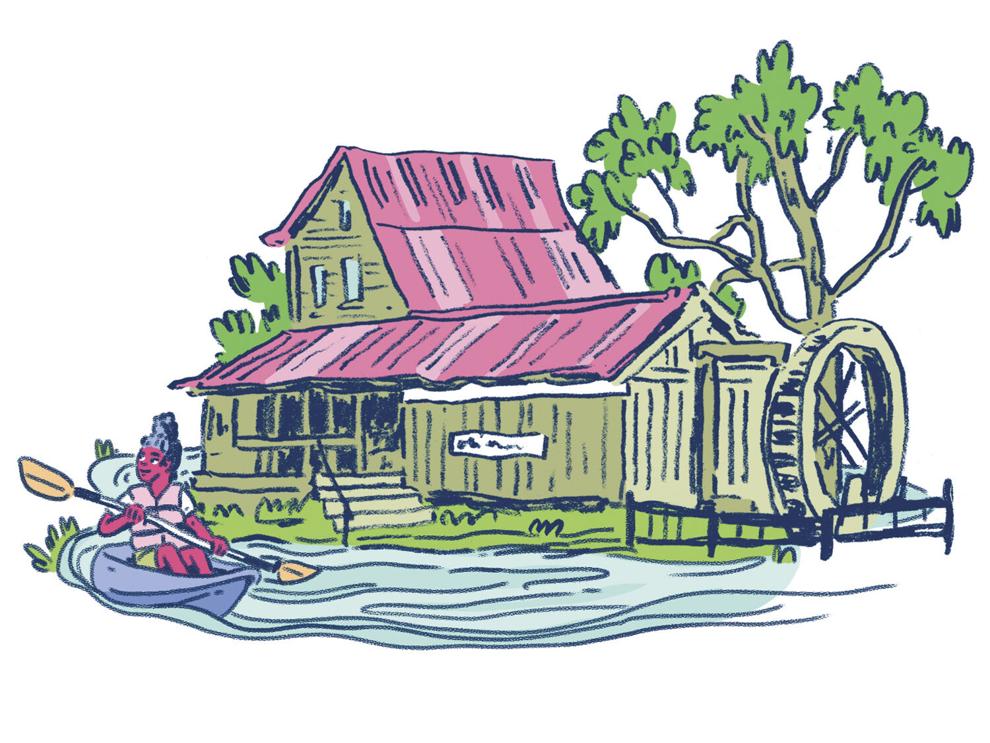 Go: 8 Dawt Mill Drive, Tecumseh, Missouri; dawtmill.com
Eat: At The Chef's Table, available by reservation only, chef de cuisine Brandy Barstow serves her choice of seasonal takes on a selection of dishes – think Brussels sprout Caesar salad and beef shoulder tender with grilled garden vegetables grown on-site. Barstow also takes requests and accommodates dietary restrictions so that everyone leaves her dining room completely satisfied. On Fridays and Saturdays from Memorial Day through Labor Day, guests can also grab burgers, chicken strips, hand-cut fries and other bar food from a food truck parked on the property.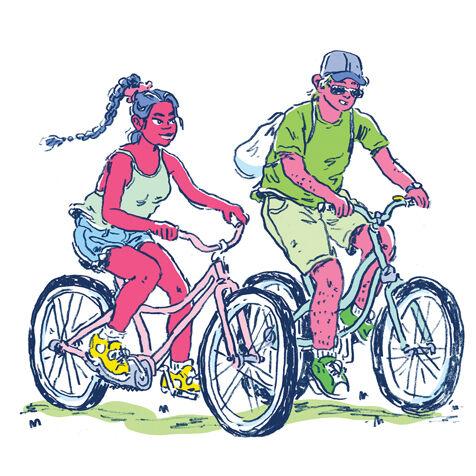 Sleep: The family-friendly rustic resort has rooms that sleep two, four or six people, plus four stand-alone cabins that sleep two people each. There are no TVs here, but that's all the more reason to get outside and explore the area.
Explore: Add swimsuits to your packing list – Dawt Mill's location is ideal for water sports, including kayaking, canoeing, rafting and tubing, and the resort provides all the equipment you need for an additional fee.
The Brinkmann Farmstead in Owensville, Missouri
History: Cool Cow Cheese owners Tom and Martha Blatchford purchased the 80 acres of land home to M&T Farms in 2011; two years later, they hosted their first guests at The Brinkmann Farmstead Bed and Breakfast. Since then, they've had so many repeat guests that they started a rewards program: If you spend 12 nights, you get the 13th night free.
Go: 1613 Tschappler Road, Owensville, Missouri; coolcowcheese.com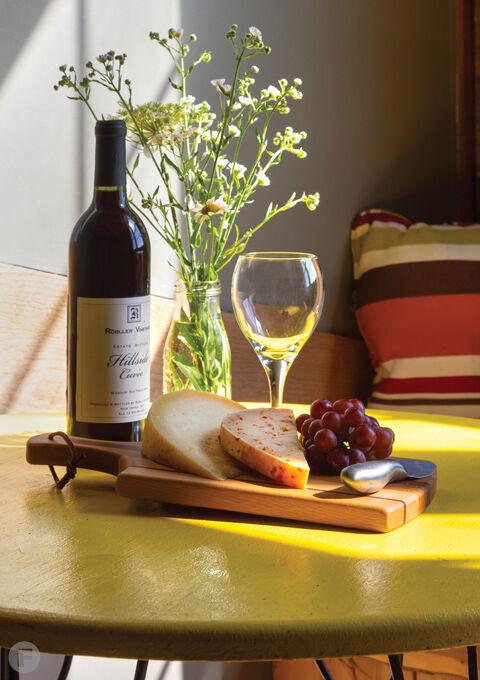 Eat: Breakfast starts with fresh fruit, granola, yogurt and a meat and cheese tray followed by one meat, one egg and one pastry dish. Occasionally, Tom uses his mother's recipe to make cinnamon rolls too. He and Martha have also been sweet-talked into making light suppers for guests in the past – Martha says her husband makes a mean grilled cheese. If you buy bottles of wine in nearby Hermann, Missouri, Tom will even help you pair it with varieties of the housemade cheese such as the creamy Gouda and the slightly sweet Havarti.
Sleep: There are two suites and three deluxe rooms – each with its own designated farm animal décor – in the 3,000-square-foot hayloft above the dairy processing area. Mismatched furniture sits below 18-foot ceilings with exposed wood beams, creating a charming atmosphere amongst modern conveniences.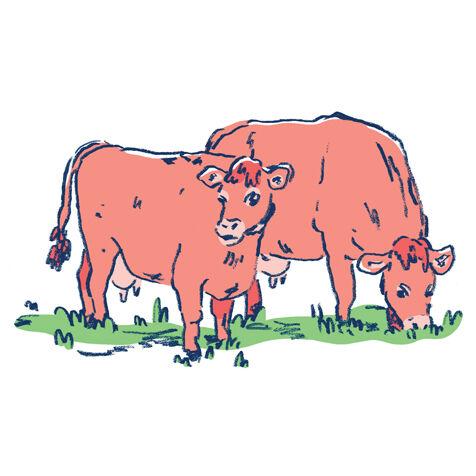 Explore: The Brinkmann Farmstead is at the end of a long gravel road and over a creek – literally – but there's plenty to do on the working farm. Milk the pure-bred Jersey cows and learn about the steps that go into making Cool Cow Cheese, or sit on the porch with a glass of wine and a good book while the kids play with the cats. Tom also hosts hands-on mozzarella-making classes upon request, after which participants get to take home 2 pounds of fresh mozzarella.
Old Caledonian Bed & Breakfast in Caledonia, Missouri
History: Situated on four grassy, wood-lined acres on the main street of Caledonia, Missouri, the Old Caledonian Bed & Breakfast resides in the grand Ruggles-Evans-Dent House, which was built in 1849 and is listed on the National Register of Historic Places. The B&B opened in May under new ownership, and with partners Michael Amen and Frank Ugolini at the helm, the experience is even more memorable.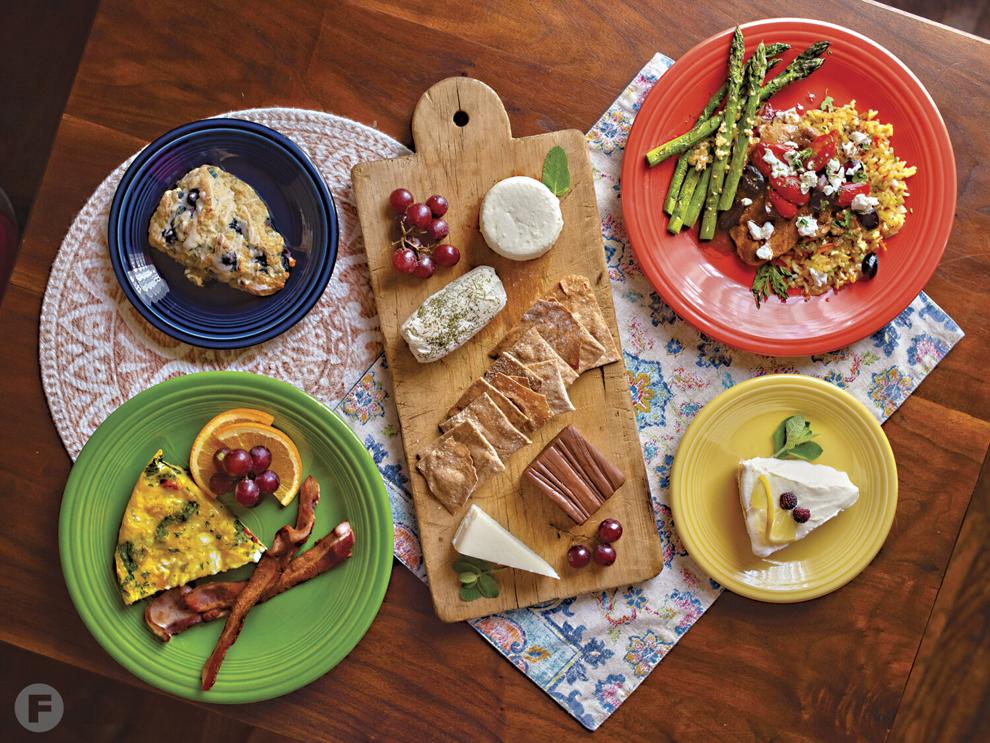 Go: 116 S. State Highway 21, Caledonia, Missouri; oldcaledonian.com
Eat: Each stay includes a two-course breakfast featuring hearty farmhouse cooking and homemade desserts such as cobblers and crisps with seasonal fruits, chocolate mayonnaise cake and tart lemonade pie. The owners raise chickens, which produce all the eggs for dishes such as omelets, frittatas and baked goods, and Amen and Ugolini grow approximately 10 types of heirloom tomatoes, fresh herbs and other veggies on-site. At dinner, Amen dazzles diners with everything from beef tenderloin to sun-dried tomato chicken to meatloaf, and he and Ugolini also make their own handcrafted cheeses for the different plates. Guests can order a picnic lunch with equally incredible bites to take on a hike as well.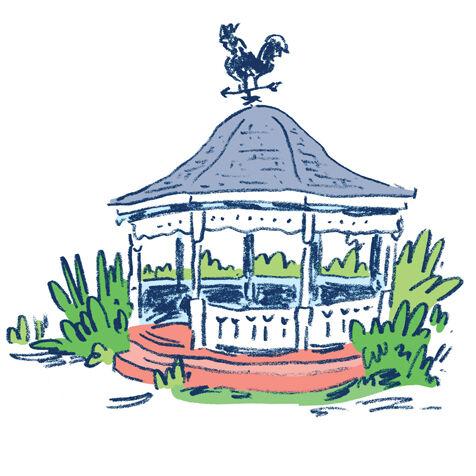 Sleep: The four guest suites offer vintage luxury in a Victorian setting, and the property also includes a hot tub, sauna and yoga studio.
Explore: On the property, Amen and Ugolini have set up a petting zoo for kids and adults alike. Outdoor activities abound in this area, though. Elephant Rocks State Park, Taum Sauk Mountain State Park, Johnson's Shut-Ins State Park and Mark Twain National Forest are all within 25 miles of the B&B.
The Inns at Overlook Farm in Clarksville, Missouri
History: Tucked into the pastures and hillsides of an operating 310-acre farm run by fourth-generation owner Nathalie Pettus, The Inns at Overlook Farm feeds the soul in more than one way. Built in 1842 by a dashing young riverboat captain, one of the inns is the oldest B&B in Missouri. Today, there are five freestanding inns in total, each with its own personality and breathtaking view.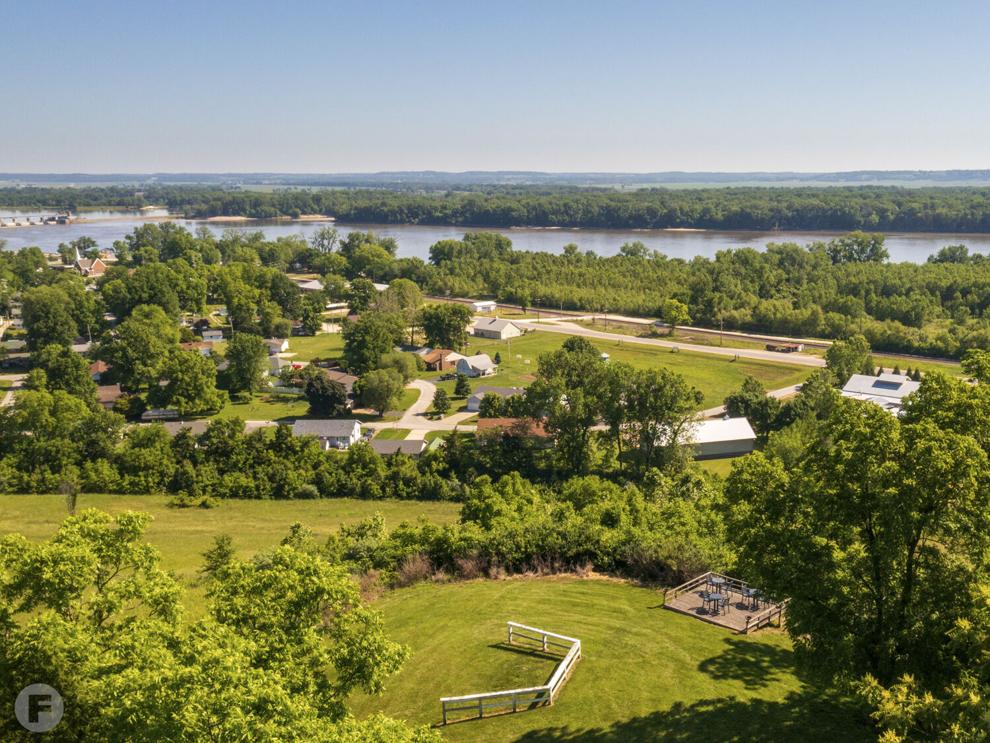 Go: 16095 Highway W, Clarksville, Missouri; overlookfarmmo.com
Eat: Each farm stay is a dreamy and rejuvenating experience, in which guests can savor the continental breakfast, a charcuterie board, take-and-bake housemade pizzas, chocolate truffles, wine and Champagne. Recognized for its grass-fed beef, pasture-raised pork and free-range chicken and duck eggs, this is a farm-to-table establishment, and many of the ingredients that make up the menus are raised and grown on the farm. Pettus also grows fruits, from cherries to black raspberries and pears to rhubarb, which make exquisite jam for your morning croissant.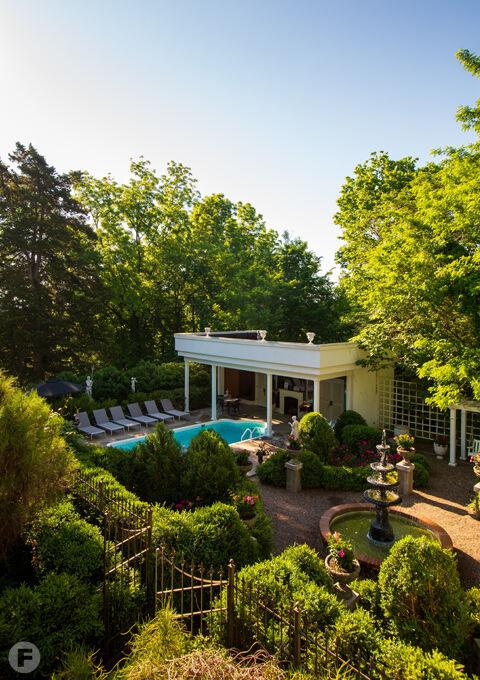 Sleep: All five inns are spread out over the land, and they house between one and seven suites. Each inn has a hot tub or a swimming pool, and every suite has a Jacuzzi.
Explore: Take a walk or go on a picnic with the bluffs and the Mississippi River as your backdrop and further engage your senses in Pettus' lush gardens. You can also venture off the property to play a round of golf or meander through the sculpture park at Saint Louis University's Lay Center for Education and the Arts in Louisiana, Missouri.
Iron Horse Hotel in Blackwater, Missouri
History: Before stints as a doctor's home and as an office, the Iron Horse building in Blackwater, Missouri, was originally erected as a hotel in 1889. The property was purchased by then-mayor Bobby Danner in 1993 after being vacant for years, but it was nearly destroyed by a fire shortly thereafter. After significant renovations, though, the Iron Horse has been returned to its former glory.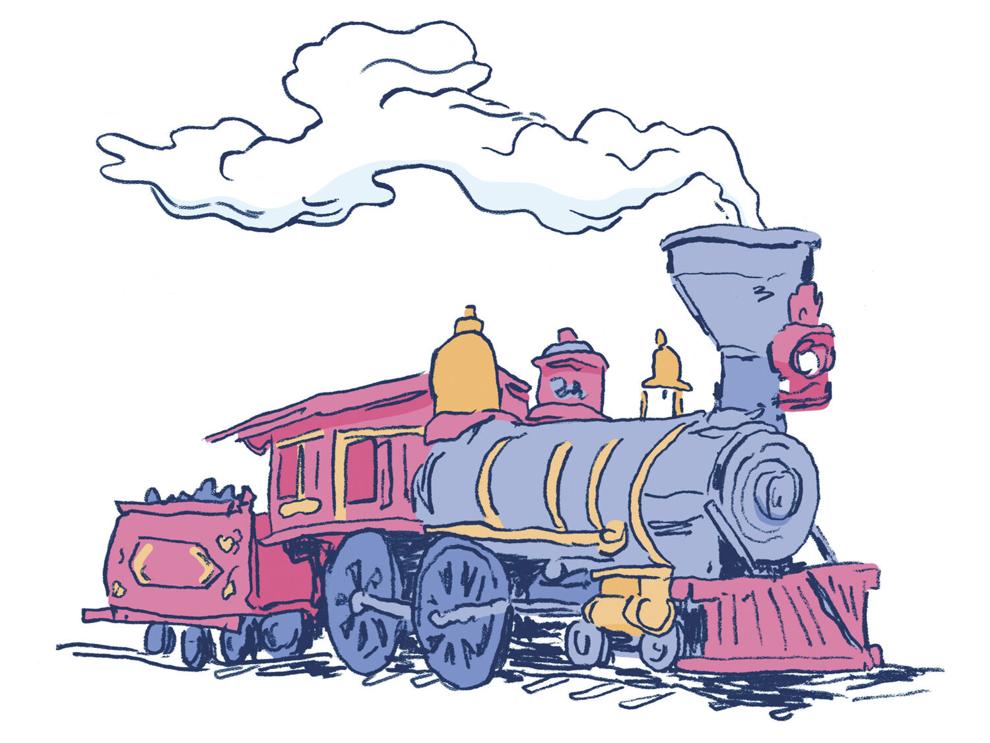 Go: 101 Main St., Blackwater, Missouri; ironhorsehotel.com
Eat: Each morning, manager (and the owner's niece) Nichole Cornine prepares breakfast for all of the hotel's guests. A plate of eggs and bacon is customary, but the baked component will often rotate – think blueberry scones, gooey cinnamon rolls and bite-size waffles.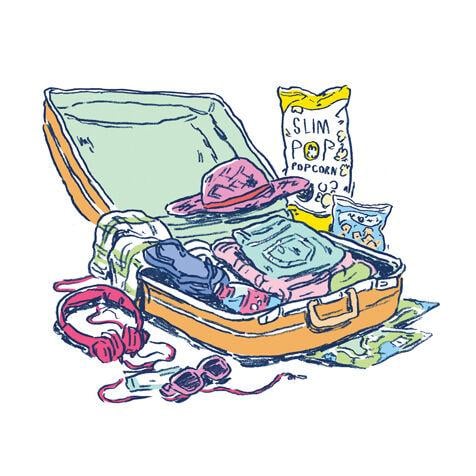 Sleep: Stay in one of the hotel's nine guest rooms, which can accommodate approximately 20 people in total. Not a single room has a TV, which surprises some visitors, but if you are really hankering for screen time, the Iron Horse does have Wi-Fi.
Explore: A former railroad town, Blackwater retains its quaint, small-town charm. Hunt for heirlooms at Blackwater Treasures or Prairie Lawn School Antiques, or head to The Rustic Acre to find Missouri-made items ranging from soaps to décor to jewelry.
Tree House Bed and Breakfast in Hermann, Missouri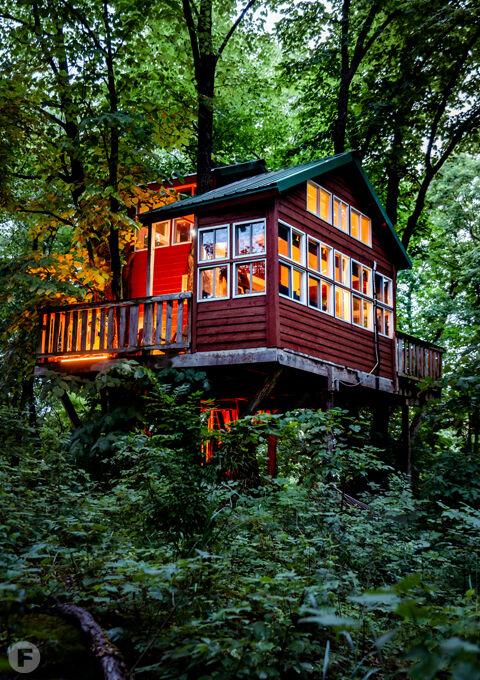 History: A modern abode, this spot hasn't been around for too long, but the backdrop of Hermann, Missouri – one of the state's historic wine regions – makes for a charming locale.
Go: 1185 Highway H, Hermann, Missouri; hermanncottage.com/tree-house-bed-and-breakfast
Eat: The menu at the B&B changes every day, but you're always guaranteed a sweet treat, a savory protein and a smoothie packed with fruits and veggies. You might find a "volcano" French toast filled with cinnamon butter, an apple bread pudding, a gluten-free banana pancake or frittata. Plus, ingredients are locally sourced whenever possible for a farm-to-table feel.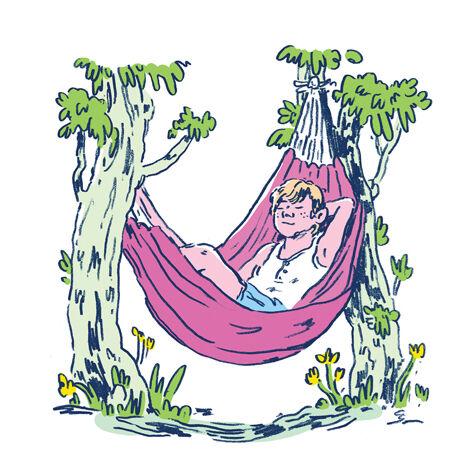 Sleep: This B&B offers three treehouses – Sunrise, Sunset and Moonlight – plus a cabin for you to stay in. With typical amenities such as Wi-Fi, a microwave, mini fridge and relaxing bonuses, including a hammock and outdoor picnic tables, this forest escape makes for an ideal respite. And no matter who you are, it's possible to get up in the trees: These treehouses are kid-friendly, and thanks to an incline, the Moonlight treehouse is wheelchair-accessible.
Explore: When you head down to breakfast, the staff can help you plan your itinerary, given that they are knowledgeable about pretty much every spot in town. You'd be remiss to skip Hermann's wineries, but the town is also known for its 19th-century brick architecture, shopping and nearby outdoor adventures.
Tiny Homes at Baetje Farms in Bloomsdale, Missouri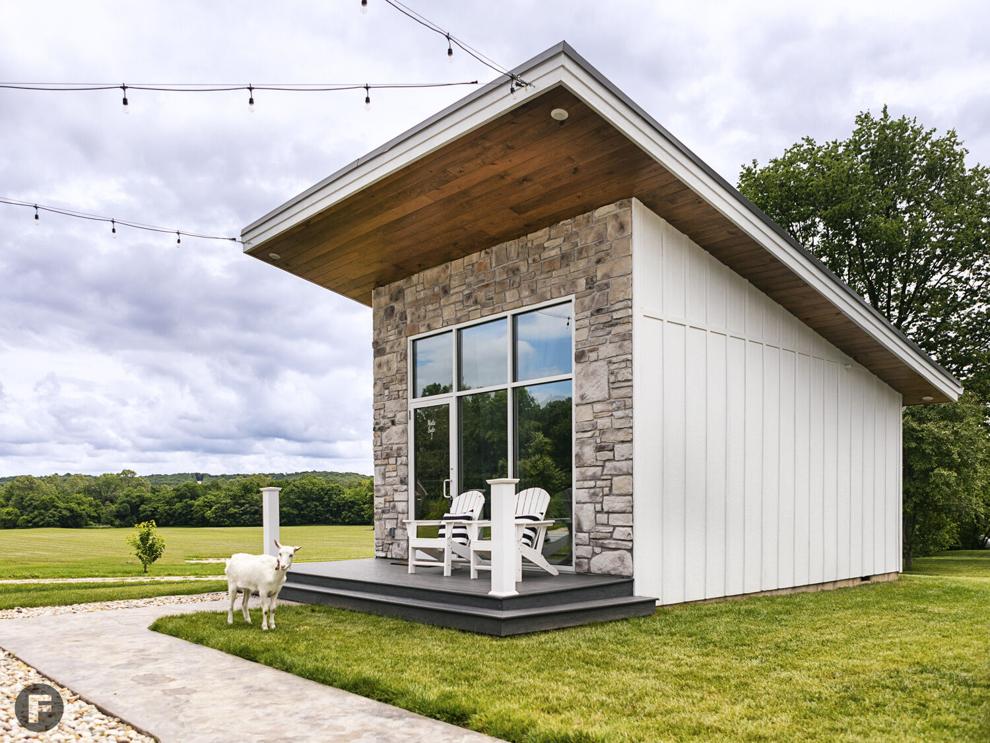 History: Baetje Farms has been making its award-winning goat cheese for more than 20 years. It all started when co-founders and previous owners Steve and Veronica Baetje bought a single goat; now, you can find an entire herd of the fuzzy heroes behind the cheese.
Go: 8932 Jackson School Road, Bloomsdale, Missouri; baetjefarms.com
Eat: It's no surprise that cheese is always within arm's reach at Baetje Farms. Like a mini bar in a typical hotel room, you'll find cheese for purchase in your room here, and you can also have a charcuterie board ready for you when you arrive. For something a bit heartier, purchase a ticket to one of Baetje's full brunches, featuring many dishes that incorporate the signature goat cheeses, which is served in the farm's venue, The Artisan.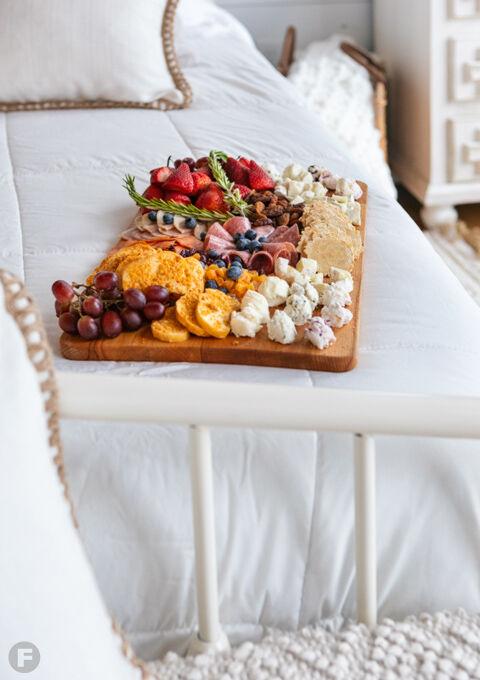 Sleep: Baetje Farms offers five "tiny home" suites that range in size, but in total, the property can accommodate up to 17 people. Each named after a different Baetje goat cheese – Amoureux, Bloomsdale, Coeur de la Crème, Miette and Vallée – the suites might be "tiny," but they don't lack luxury.
Explore: If you let them know your itinerary ahead of time, the team at Baetje Farms can take you through the entire cheese-making process on the same land where you sleep. Ste. Genevieve, Missouri, is also a short drive away – hike through Pickle Springs Natural Area or Pere Marquette State Park, grab a glass of wine at one of the many local wineries or take a free walking tour through the historic district.
The Gobblers Roost in Nevada, Missouri
History: Tucked away in rural Nevada, Missouri, The Gobblers Roost will give you a glimpse into Missouri small town life as it's been for decades.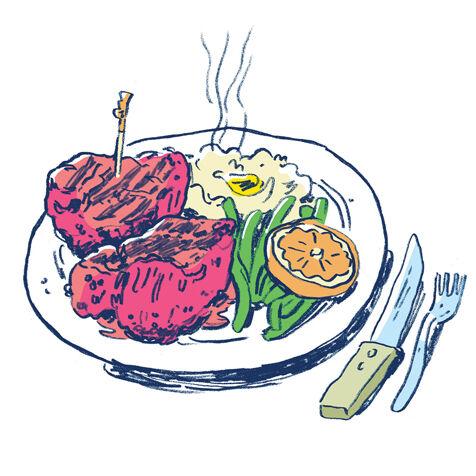 Go: 24327 E. Old Town Road, Nevada, Missouri; gobblersroostrest.com
Eat: The Gobblers Roost Restaurant is elegant, intimate and exclusive – dining is by reservation only, and those reservations have been even harder to come by amid the COVID-19 pandemic. The menu centers on beef, given that owners Kent and Kathy Abele have been raising cattle on the surrounding land for years, but you can also make fish, pork or another protein the star of your five-course meal. Other dishes on the prix fixe menu could include baked basil-infused gnocchi, seafood chowder or Italian lemon cream cake.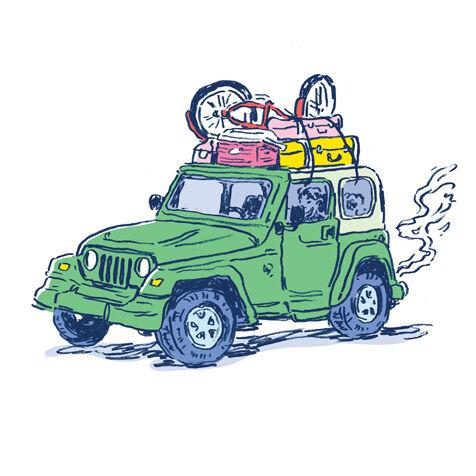 Sleep: The owners describe The Cabin at The Roost as a chance to escape. The loft sleeps up to six, making it perfect for any occasion, from a rustic honeymoon to a girls' weekend getaway. Plus, it's only steps from the restaurant.
Explore: Stop by The Gobblers Roost if you have an event at its space, 3 Cedars, or make a day of it by first visiting the Nevada Vernon County Farmers Market for fresh produce or the Bushwhacker Museum and Jail to learn about the penal system of yesteryear and the role Nevada played in the Civil War.