Thai cuisine is known for its strong aromatics and layers of complexity, and that often starts with the sauce. Sweet dark soy sauce, for example, is mixed with fresh chiles to make the dipping sauce for one of Thailand's most common street foods, khao man gai (jasmine rice boiled in garlicky chicken stock topped with poached chicken). And we can all agree that neither fresh Thai spring rolls nor chicken satay would be the same without a side of Thai peanut sauce (also known as satay sauce). Stock your pantry with these four Thai-influenced sauces made right here in Missouri, and you'll be well on your way to creating sensational Thai fare at home.
YIBO Inc.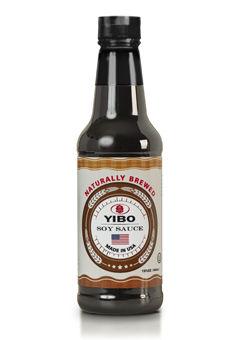 As one of the world's oldest condiments, soy sauce is ubiquitous in Thai kitchens, and it's now made locally. YIBO Inc.'s three varieties – premium, low-sodium and sweet – have been produced at the company's manufacturing facility in Warrenton, Missouri, since 2013. Warrenton's close proximity to soybean and wheat farmers was one draw – in fact, 100 percent of YIBO's soy sauce ingredients are from the U.S. – but president Jim Tong says the main determinant of the plant's location was Missouri's famed water quality. YIBO achieves the robust flavor, depth and unique thickness of its soy sauce through the traditional Japanese brewing process – a natural method in which the product ferments for six months before being bottled. It has an annual output of 800,000 gallons of soy sauce, which it distributes to restaurants across the country. Soon you'll be able to get your hands on the product, too: YIBO expects to hit Schnucks shelves sometime this month. yiboinc.com
Primal Cry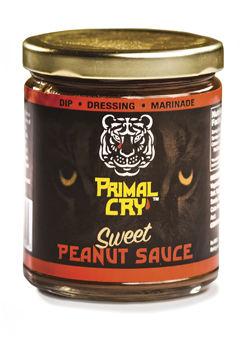 Adding the nutty peanut flavor to panang – a rich, creamy and milder type of red Thai curry that originated in Thailand's central region – as well as various meat and noodle dishes, satay sauce is a star among Thai condiments. The Sweet Peanut Sauce from Primal Cry in Kansas City has a peanut butter consistency and balances serious sweetness with a precise amount of spice. The secret ingredient is sweet potato, which gives the sauce its color and sweet flavor profile. Playing with Thai ingredients and aromatics, founder Marisa Wiruhayarn created the sauce and initially served it at Tasty Thai – her restaurant in the Northlands – before deciding to bottle it as part of her wholesale line of products. Order a jar at kctastythai.com and drizzle it over lettuce wraps or your breakfast oatmeal.
Sriracha Granada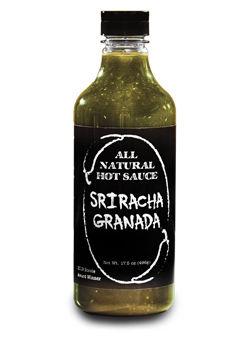 Sriracha Granada – the green Thai-style Sriracha sauce made in St. Louis – is an eye-catching alternative to the classic red chile sauce that has exploded in popularity in recent years. Founder Nathan Litz began making the sauce in his home kitchen in 2012, but his small batches for friends became bigger and bigger, eventually outgrowing the space. Last May, Litz sold the company to SG Foods, but he continues to manage the brand and drive growth as a paid consultant. Today, Sriracha Granada is available to a national audience through large-scale manufacturing, wholesale distribution and expanded retail sales. Increased production hasn't diminished its quality, however; free of chemicals and preservatives, it still boasts the same sweet, garlicky and spicy flavors that fans crave. Sriracha Granada is available in shops and supermarkets throughout Missouri and Illinois and online at srirachagranada.com. Local restaurants, including Mai Lee, Nudo House, Sugarfire Smoke House and Hi-Pointe Drive-In, also stock bottles.
Common Descent Provisions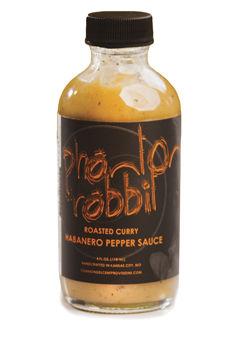 With a name like Phantom Rabbit, you might not guess that this sauce has anything to do with Thai cuisine. But the roasted curry-habanero sauce from Kansas City-based Common Descent Provisions features fried red shallot, tart rice vinegar, palm sugar, garlic and, of course, roasted curry powder and habanero, resulting in a hauntingly delicious Thai-inspired topping. Founder Chris Bengston's inspiration to develop a habanero-based hot sauce without carrot or mango prompted the creation of this darker, full-bodied product that's simultaneously earthy and bright. Bengston says that the sauce embraces elements of Thai cooking but is also wildly divergent, working in dishes where more traditional vinegar-based hot sauces might be used. Buy a bottle at commondescentprovisions.com and try it on grilled meats, eggs, burritos, pizza or in curry – whatever your cravings call for.