Even if you're not imbibing, shrubs can sweeten your evening. Typically made with a combination of fruit, sugar and vinegar, shrubs continue to grow in popularity, making them more readily available on the commercial market – but you can easily make them at home as well. All you need to get started is a basic outline.
To make the blood orange shrub used in these three recipes, combine 1 pound blood oranges (peeled and cut into 1-inch chunks), 1 cup honey and 1 cup water in a medium pot over high heat. Bring to a boil, stirring occasionally; boil for 3 to 4 minutes. Reduce heat to low and simmer until fruit begins to break down, approximately 5 minutes. With a fork, begin to break up fruit to create a syrupy mash. Remove from heat and let cool to room temperature, approximately 45 minutes. Strain mixture into a 24-ounce jar with a lid and discard solids. Add 1 cup apple cider vinegar to jar, close and shake. Store in refrigerator for up to two weeks.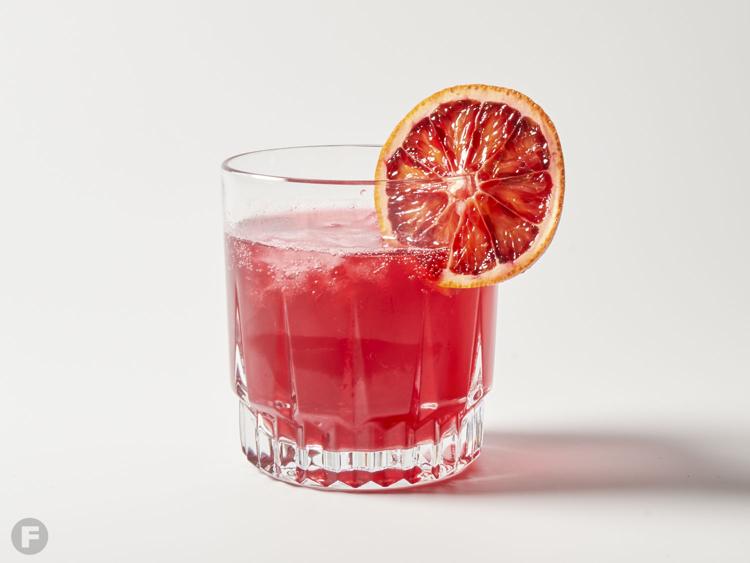 Blood Orange Fauxgroni
A far cry from a hastily concocted "mocktail," this blood orange "fauxgroni" riffs on the classic Italian cocktail with blood orange shrub, cranberry juice and fresh-squeezed lemon.
Yields | 4 8-oz cocktails |
1 oz blood orange shrub
8 oz cranberry juice
1 oz fresh-squeezed lemon juice
6 oz sparkling water
4 slices blood orange, for garnish
| Preparation | Combine shrub, juices and sparkling water with ice and stir. Evenly distribute between four glasses and garnish with a slice of blood orange on the rim.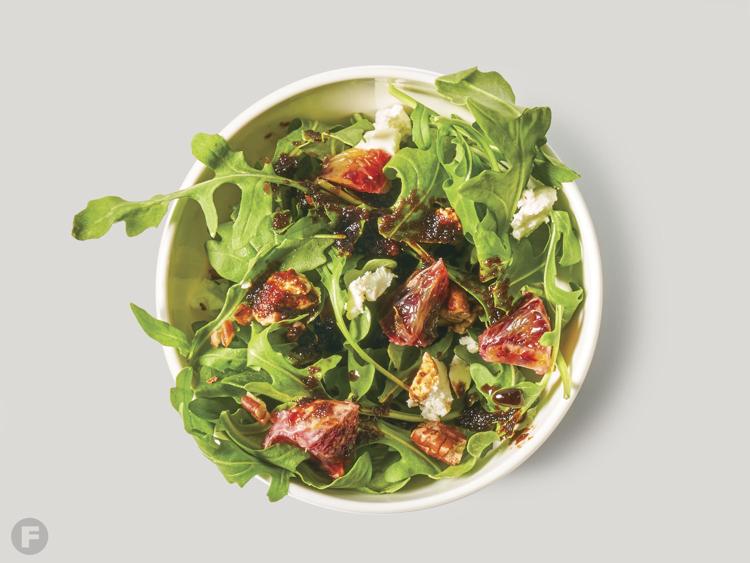 Orange-Dijon Vinaigrette
Try this tangy orange-Dijon vinaigrette on a leafy salad with goat cheese, pecans and, of course, a few chunks of vibrant blood orange.
Yields | ¼ cup dressing |
¼ cup blood orange shrub
1 Tbsp Dijon mustard
1 tsp ground rosemary
salt and freshly ground black pepper, to taste
| Preparation | In a bowl, whisk together blood orange shrub, Dijon mustard and rosemary. Season with salt and pepper to taste.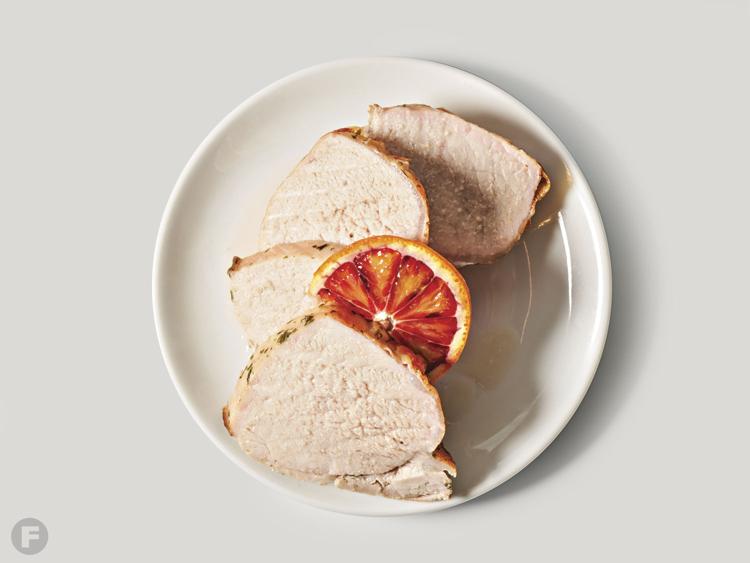 Orange-Ginger Marinade
The balance of sweet and spicy in this orange-ginger marinade pairs well with roasted pork. If you want to cook outside the box, use it to make a superior fried rice.
Yields | ²⁄₃ cup marinade |
¹⁄₃ cup blood orange shrub
¹⁄₃ cup low-sodium soy sauce
1 tsp ground ginger
1 tsp garlic powder
| Preparation | In a small bowl, whisk together ingredients. Add mixture to meat or vegetable of choice and marinate, 4 to 8 hours.