Fresh spring rolls are one of my favorite things to prep on Sunday: They last for at least three days, and taste as good on the third as they do on the first. It's also possible to prep the ingredients a day or two before assembly. The combination of chewy rice paper, crunchy fresh vegetables and creamy sauce gives these Thai basil-shrimp spring rolls a variety of flavor and texture that is hard to resist.
Thai Basil-Shrimp Spring Rolls
Yields | 8 to 10 spring rolls |
Pat dry 1 pound raw shrimp, peeled, deveined and tails removed.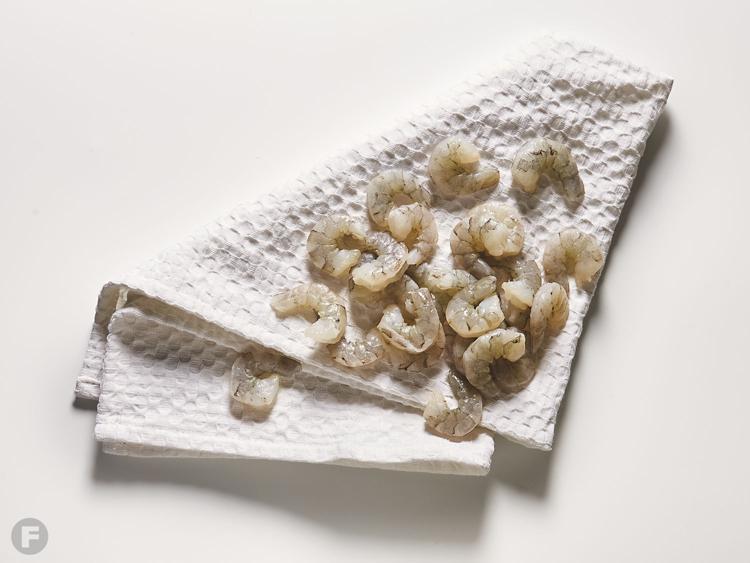 Heat 1 tablespoon sesame oil in a large pan over medium heat. While pan heats, mince 2 cloves garlic. Once pan is hot, add garlic and 2 teaspoons Thai chile paste; cook for 30 seconds.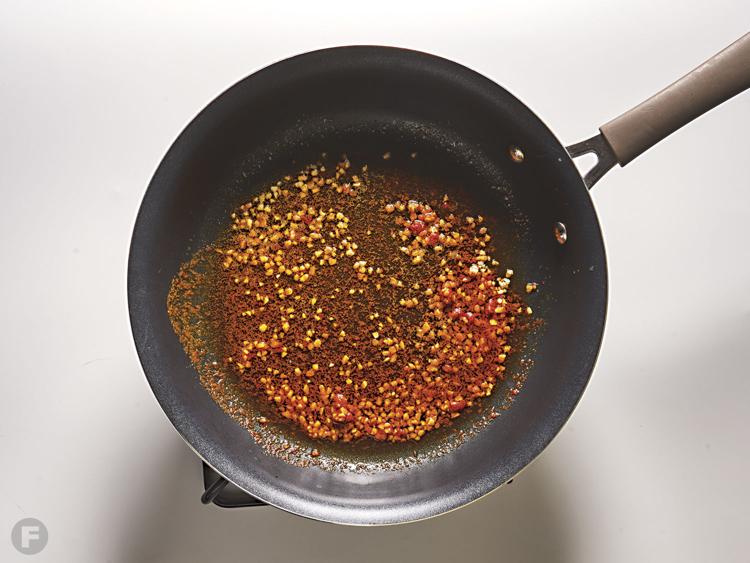 Add shrimp and cook through, 3 minutes. Once shrimp is cooked through, add 1 tablespoon oyster sauce, 1 tablespoon soy sauce, 1 teaspoon honey and ½ teaspoon ground ginger to pan; stir to incorporate and cook for 45 seconds. Add ¼ cup chopped fresh Thai basil, cook for another 30 seconds.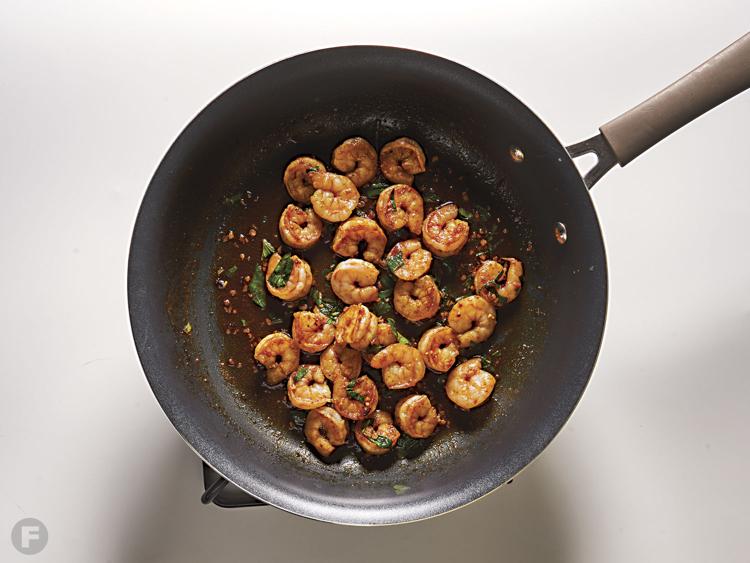 Remove from heat. Season shrimp with salt and freshly ground black pepper to taste and set aside.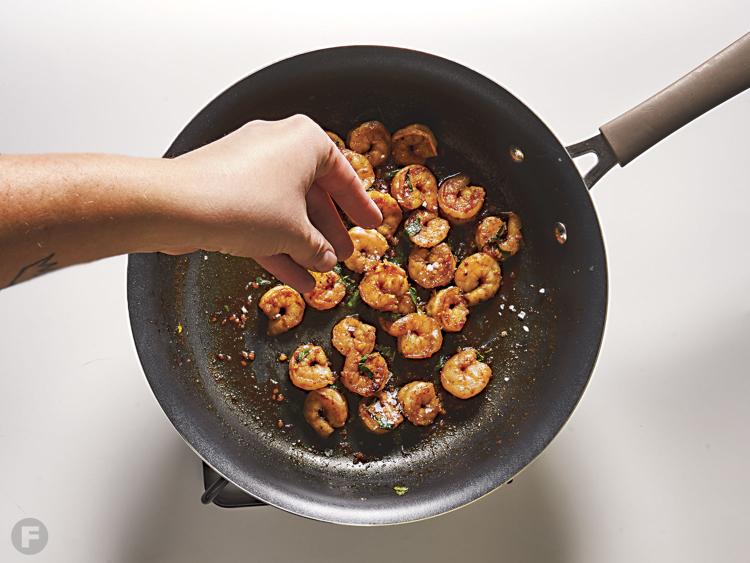 In a large bowl, add 4 cups shredded cabbage and 2 cups shredded carrots. In a separate bowl, whisk together ¼ cup lime juice, ¼ cup rice wine vinegar, 1 tablespoon honey, 1 teaspoon red chile flakes and 1 clove garlic, pressed. Pour over cabbage-carrot mixture and mix together. Refrigerate until ready to use.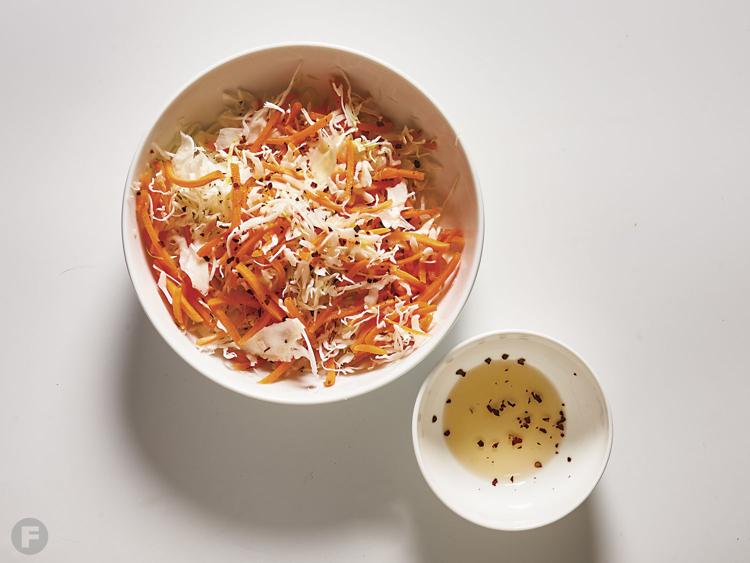 In a small bowl, add ½ cup all-natural creamy peanut butter, 3 tablespoons soy sauce, 1 teaspoon ground ginger, ½ teaspoon garlic powder and 1 tablespoon water. Whisk together and gradually add more water (up to ⅓ cup) until desired consistency is reached. Add additional soy sauce to taste.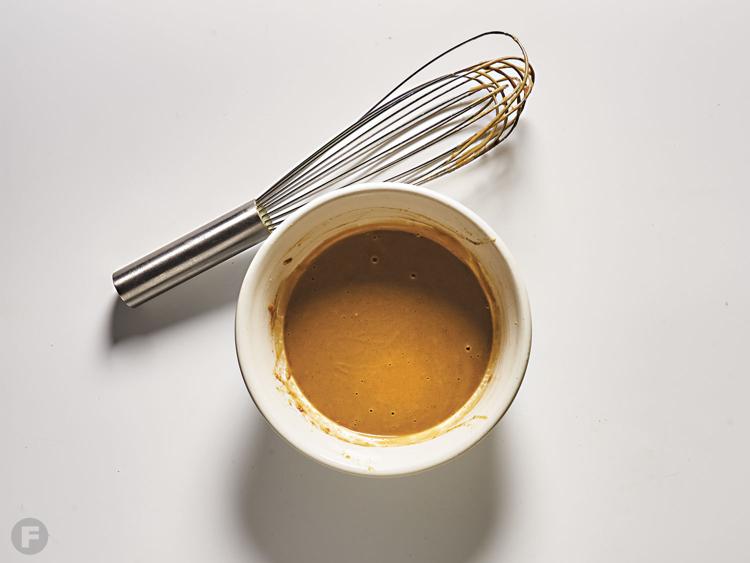 Prepare 8 to 10 rice paper wrappers according to instructions on package. Lay flat on a clean work surface and add approximately ¼ cup shrimp, ½ cup slaw and a pinch of chopped green onion to the center of each wrapper.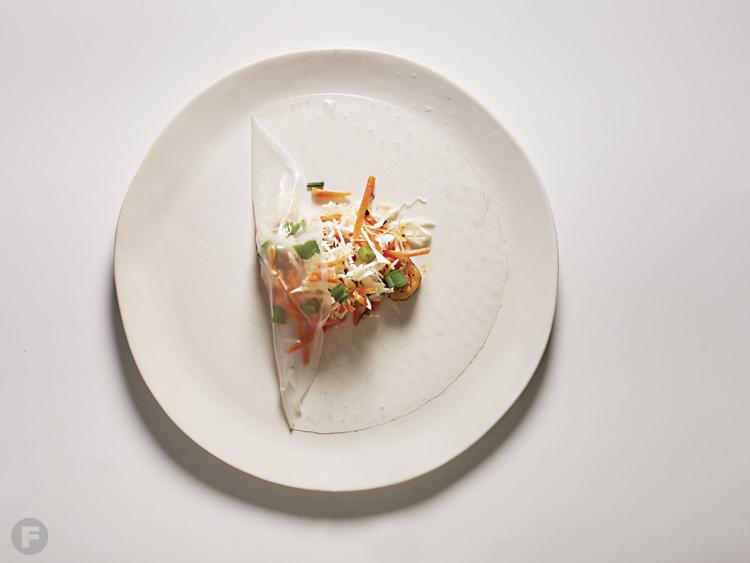 For each individual spring roll, bring one long edge of wrapper tightly over filling and then fold in the two sides.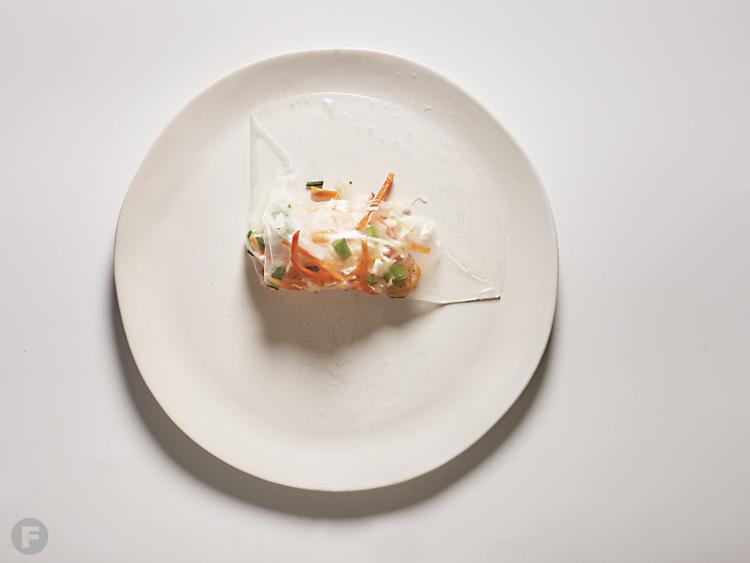 Roll lengthwise until the entire roll is wrapped. Be sure to make the roll as tight as possible without ripping the rice paper wrapper. Seal edge of wrapper and set aside. Repeat with remaining wrappers. Once finished, serve with peanut dipping sauce.