You've had canapés, bruschetta and avocado toast, and now it's time to meet their Scandinavian cousin, smørrebrød.
The open-faced sandwiches are native to Denmark and popular throughout Scandinavia. Smørrebrød typically refers to buttered Danish rye bread, which is denser than most American or German varieties, topped with a range of ingredients called pålæg, including cold cuts and other meats, fish, vegetables, cheeses or spreads. The sandwiches are usually easy to assemble; they've been an inexpensive and unfussy lunch in Denmark since at least the late 19th century. Here, Danish writer and recipe developer Trine Hahnemann walks us through how to master the art of smørrebrød at home with recipes in three easy steps.
Step 1: Danish-Style Rye Bread
Smørrebrød starts with the bread. Hahnemann's recipe for malted rye bread with mixed seeds from her cookbook, Scandinavian Baking, takes about four days to prepare, yet it's incredibly easy, even if this is your first time baking bread at home. This thin dough cannot be kneaded with your hands, which makes it a little less work than some bread doughs. The bread is lovely when freshly baked, but difficult to cut; the day after you bake it, the bread will be easier to slice.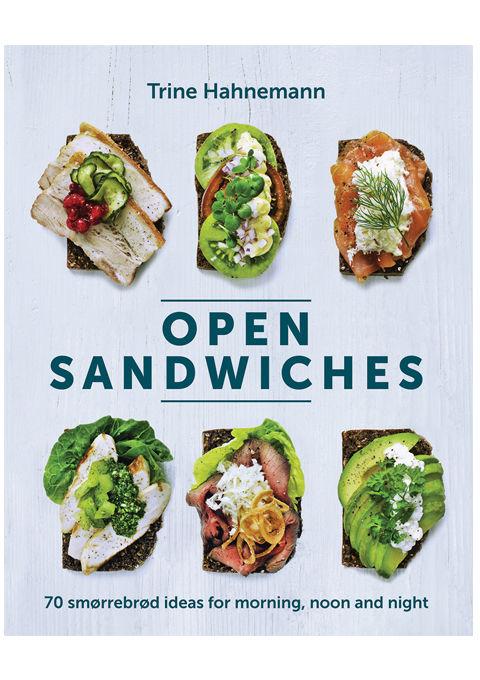 If you'd prefer to give smørrebrød a spin before making rye bread from scratch, stop in one of these local markets that specialize in European groceries, including some fresh baked breads and shelf-stable Scandinavian goods for toppings, as well as other imported eats.
European Delights in Overland Park, Kansas: From deli meats, cheeses and grocery and bakery items from across Europe, European Delights offers a lot more to shop than just Scandinavian specialties. Still, you'll find smørrebrød essentials here such as marinated herring and imported Danish blue cheese. europeandelightskc.com
Europa Market in St. Louis: The majority of items at Europa Market are imported from Eastern Europe and the Balkans, but Danish Dairyland cheeses are also on offer. europa-market.com
EuroMarket in Gladstone, Missouri: Much of the selection at EuroMarket in Kansas City is focused on Eastern European products and specialties, but a closer look reveals items like a range of European-style pickled vegetables. euromarketkc.com
Teremok European Market in Hughesville, Missouri: Cold-smoked mackerel and salmon, Danish poppy seed bread and Danish cheese are a few of the Scandinavian products you'll find at Teremok European Market. 660.596.3117
Global Foods Market in Kirkwood, Missouri: Browse pickled herring packed in brännvin (a Swedish liquor), cans of Husmor fiskekaker (fishcakes in gravy) made in Norway and Swedish Leksands rye crispbreads at Global Foods Market. globalfoodsmarket.com
Scandinavia Place in Independence, Missouri: As its name implies, Scandinavia Place offers foods from Finland, Iceland, Norway, Sweden and Denmark. From Norwegian gjetöst cheese made with goat's milk and jars of Swedish lingonberry preserves to Leksands Swedish rye crispbreads and Junket's Danish Dessert raspberry pudding pie filling, this store is truly a one-stop shop for Scandinavian goods. facebook.com/scandinaviaplacellc
Step 2: Buttered Up
The second step in assembling open-faced smørrebrød sandwiches is buttering your bread: In fact, the word itself refers to butter (smør) and bread (brød). If you're making true smørrebrød, a liberal layer of rich and creamy butter or other fatty spread (think foie gras or pâté) should be applied to bread before adding your toppings. A rich European butter such as Danish Lurpak, which is made with a higher butterfat content than most American butters, is ideal. And if it seems like we skipped a step here, we didn't: Most smørrebrød is served on untoasted Danish rye bread.
Step 3: Toppings and Assembly
In Denmark, one of the most popular proteins for smørrebrød is herring, served fried, boiled or pickled on with a range of other sharp, pungent ingredients such as chives, radishes and onions. Other common toppings include shrimp, beets and salmon gravlax.
In Hahnemann's cookbook Open Sandwiches: 70 Smørrebrød Ideas for Morning, Noon and Night, she shares recipes for both classic and nontraditional sandwiches. She begins by detailing one of the simplest recipes for smørrebrød: buttered rye bread topped with creamy mayonnaise, tomato slices for some sweetness and acidity and hard-boiled eggs for extra richness, with just a little salt, freshly ground black pepper and watercress for garnish.
Given Hahnemann's expertise, we asked her to share five recipes for making smørrebrød at home. Once you've assembled your smørrebrød, whatever the toppings, eat the meal as the Danish do: using a knife and fork to ensure it all stays together on the plate.