Be honest: How often do you reach past bins of unfamiliar fungi to the more mainstream varieties? Button, cremini and portabella mushrooms are mild in flavor and easy to cook, with no surprises lurking around the corner – but what fun is that?
1. Don't Fear the Fungus
Next time you go grocery shopping, take a chance on a few mushroom varieties that are new to you. You'll likely find some you love, and they'll introduce those elusive restaurant flavors and textures that you've been missing to your home kitchen. Here's what you'll find where.
Coveted Caps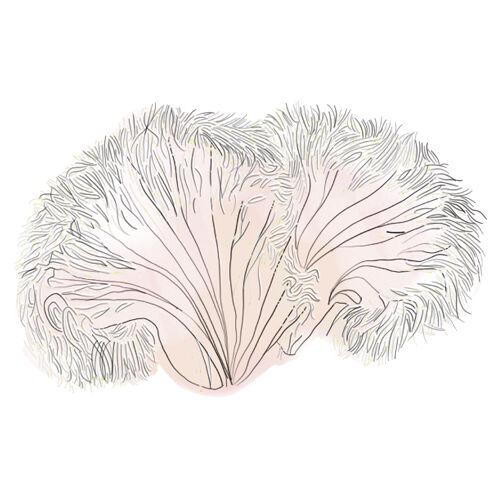 Large, white and round with distinguishing long, shaggy spines, lion's mane mushrooms are aptly named. Sought-after for their distinct crab-like flavor and plethora of mood-boosting health benefits, they're lovely roasted, or you can use them raw in salads.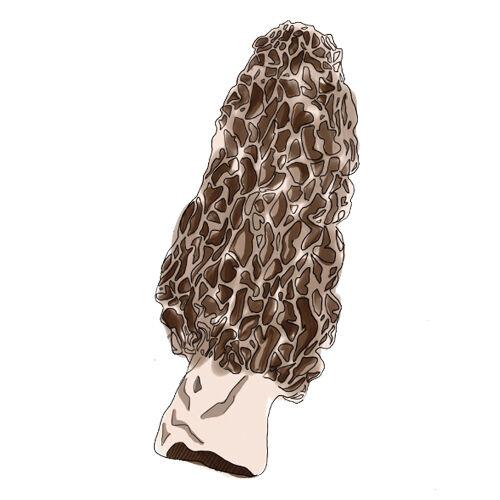 Elusive and expensive, morel mushrooms have a superior flavor because they are grown in the wild, where – come spring – they peek out of loamy soil and make foragers very happy. Their brain-like caps possess a unique, delicate flavor, making them a chef favorite if there ever was one. A simple sauté is all they need.
2. Squeaky Clean
On average, mushrooms are 90 percent water – a pretty high percentage for a solid, non-juicy object. Their water content makes them particularly susceptible to bloating if submerged in water for any length of time, destroying the texture and flavor of your favorite varieties. Brushing, then, should be the obvious way to clean mushrooms, but it's not that simple: Brushing is tedious, which means we're more likely to rush through it and miss dirt that could ruin a dish. What's a mushroom-lover to do?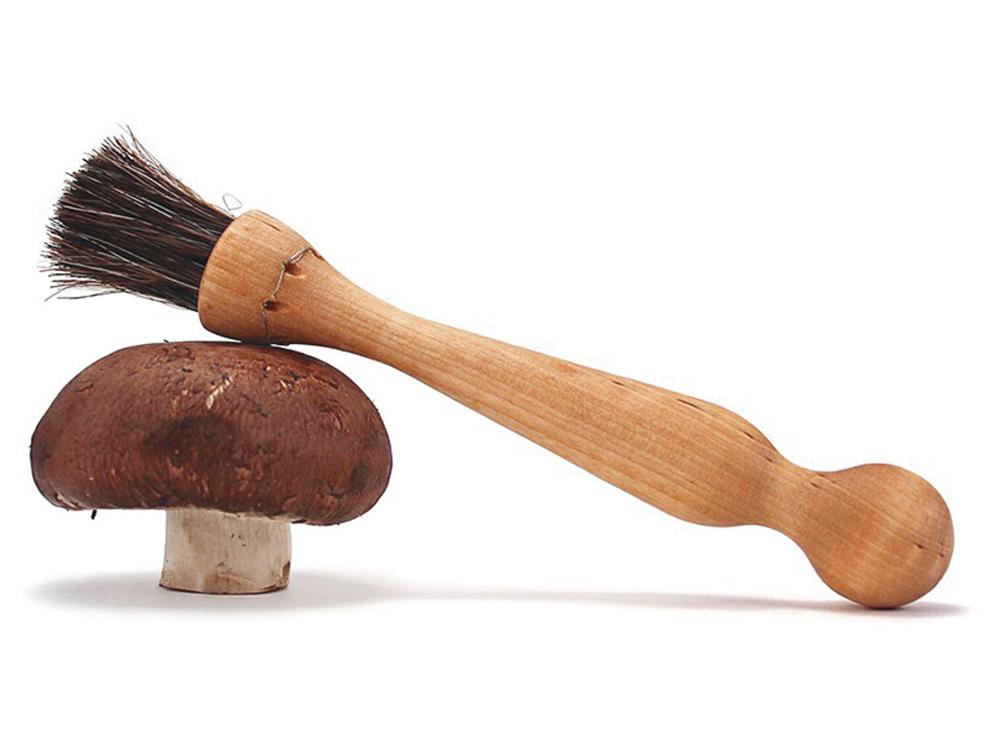 Brushing/wiping. To avoid any chance of your mushrooms bloating or breaking down, clean them with a soft brush or towel. This approach will remove dirt and debris hiding in gills and pockets, and it's especially useful if you need to clean them well in advance of cooking. But you cannot cut corners here.
Washing. If you're not working with mushrooms such as morels that need special attention and you plan to clean them right before cooking, washing might work. Mushrooms are porous, but since they're already full of water, a quick dip won't hurt them. This approach requires quick work to be successful – no soaking allowed.
Method A. Fill sink with cold water. In batches, dunk and swish mushrooms vigorously for a few seconds to rinse off dirt and debris. Transfer to clean, absorbent towel, pat dry and cook immediately.
Method B. Place mushrooms in a large colander. Using the spray function on your kitchen faucet (and working in batches as needed), quickly spray mushrooms as you shake them. Transfer to clean, absorbent towel, pat dry and cook immediately.
3. Delightful, Even Dried
Like dried fruit, dried mushrooms give you access to more specialty varieties that are extremely difficult to experience fresh in the Midwest due to growing region, seasonality and shelf life. Dried mushrooms last up to a year in the pantry, so we don't have to experience the same pain as we do watching fresh mushrooms go to slime in our refrigerator. And they provide instant flavor to myriad dishes – you just have to know how to use them.
Look for cremini, shiitake, porcini, morel, black trumpet or a mix; skip chanterelles, which can become overly bland when dried. To ensure cleanliness, rinse them in cold water, shake them off and let them dry on a towel. Then it's time to choose your own adventure.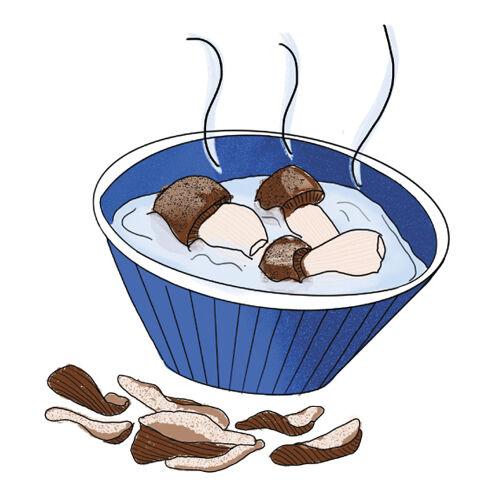 Rehydrated mushrooms. Soak your selection of dried mushrooms in hot – not boiling – water until tender and plump, at least 20 minutes. Afterward, you can use them as you would fresh mushrooms, in any dish you desire.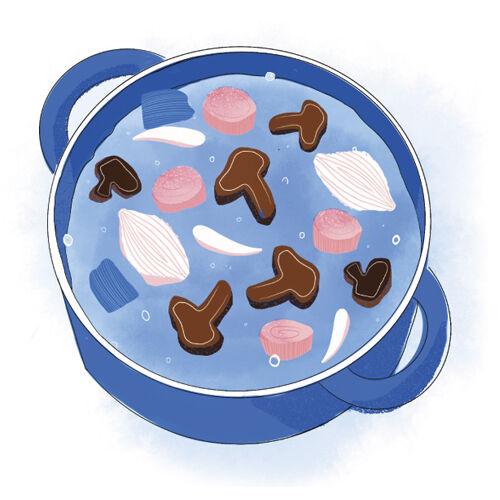 Stock. Throw meaty dried mushrooms such as shiitakes in water with onion, garlic, carrot, herbs and spices to make a basic vegetable stock. Simmer, approximately 1 hour, and then strain out solids. Use stock for soup, stew, ragout, risotto or sauce.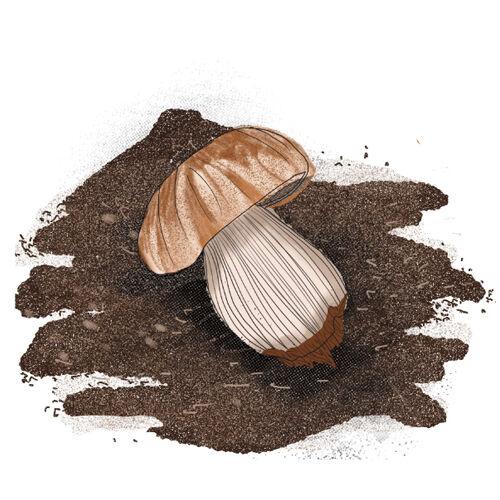 Powder. Add dried mushrooms to a food processor; pulse to blend into a fine powder. Strain out larger chunks and add to food processor again; pulse until finely ground. The concentrated flavor of mushroom powder is stunning in soup, stew, sauce and gravy.
4. Recipe
Making potstickers at home is easier than it looks. Whip up a batch and steam them right away or freeze them for later. With mushrooms subbed in for meat, these potstickers make a substantial vegan side, and you can substitute any of the aforementioned mushrooms to alter the flavor – just keep the measurements for fresh and dried the same.