Eating a great slice of pie is like receiving a bear hug. There's nothing fussy or pretentious about it – just a whole lot of warmth and love shared amongst family and friends. No wonder, then, that pies are the unofficial dessert of Thanksgiving: They're communal experiences of unadulterated comfort food bliss. While baking a pie from scratch can feel like a daunting task, all it takes is a little patience, persistence and planning.
Fill It Up Right
Everyone has their own pie preferences, but you can't argue with the classics. These three fillings have stood the test of time, and for good reason – they're delicious!
Crust 101
While the filling is the flashy and flavorful piece of the pie, the crust is just as important. You can pick up premade pie crust from your local supermarket, but for the great flavor you seek, you'll want to make your own. Intimidated by making dough from scratch?
It's easy once you know the basics.
Salt, Fat, Flour, Water
While some intricate recipes incorporate other elements, you really only need these four basic ingredients to make your pie crust sing.
Choose Your Fat
The fat question is an interesting one. You'll find recipes for crusts that incorporate butter, lard, vegetable shortening or a combination of two.
Here, two Missouri pie experts sound off on their favorites: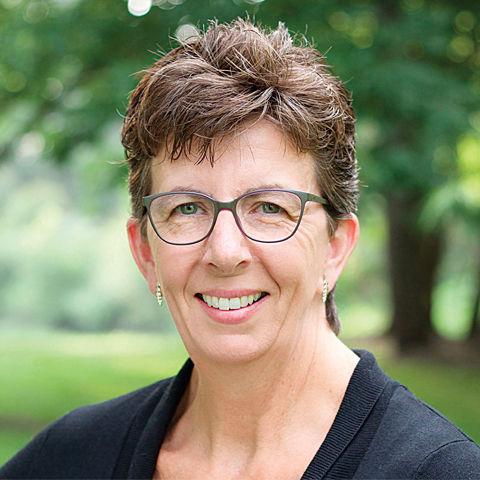 Team Butter-Shortening Mixture
Cindy Huger, owner, It's easy As Pie in St. Louis
"At It's Easy as Pie, I offer different crusts – butter, lard, gluten-free – but my standard crust is made from half butter, half vegetable shortening, which keeps it lighter. Although it's a flaky pastry, it's got some depth to it. I've found a good balance with that one."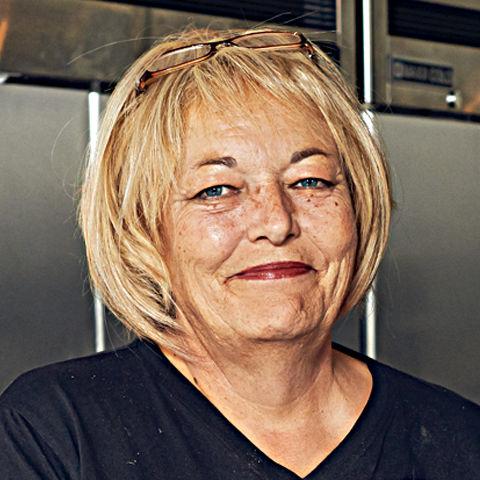 Team Lard (or Crisco as a vegan-friendly substitute)
Jeanne Plumley, co-owner, Peggy Jean's Pies in Columbia, Missouri
"We call the dough I make 'Play-Doh' because it is very forgiving. It has a lot of elasticity; if you tear it, you can patch it and it works out just fine. Lard bakes a tender, flaky crust, but I have found that Crisco can give lard a hard run for its money when it comes to taste."
Keep It Chill
Temperature is arguably the most important factor for making good pie crust. Think of warm pie dough as public enemy No. 1, and as you assemble it, keep your ingredients chilled. Key ingredients should be cooled even before they enter the bowl – as should the bowl itself and any other tools you use.
Work Ahead of Time
The glorious part of pie crust is that you can make it days or even weeks before you need to use it. If you're prepping a pie as the finishing touch of an elaborate meal, it's a huge relief to knock out the dough ahead of time and refrigerate or freeze it until baking day rolls around.
The Big Roll Out
The moment of truth: It's time to roll out your pie dough and place it in the pan. This final step takes patience and a little tough love, but ultimately provides the most satisfaction. First, remove the dough from the refrigerator or freezer and let it warm just until it's workable. Lightly flour a clean work surface, as well as your rolling pin. Gradually roll out the dough, flipping it over when necessary and dusting with chilled flour if it gets too sticky, until it's thin and broad enough to hang over your pie pan by approximately half an inch. When it's time to transfer the dough to the pan, roll the dough around your rolling pin and then carefully unroll it over the pie pan. Voilà!
Dress to Impress
Weaved lattice crust on top of pie is the perfect finishing touch – not to mention a surefire tactic to please guests.
Just Buy It
We get it: Big family meals (especially at Thanksgiving) come with an avalanche of tasks that all require time and attention. A homemade pie can be a bridge too far during crunch time. If you want to buy a locally baked pie instead of making your own, try one of these tried-and-true Missouri pie shops – they all but guarantee people will still gobble up your dessert.
It's Easy as Pie, 67 Forum Shopping Center, Chesterfield, Missouri, itseasyaspie.com
Pie Oh My!, 2719 Sutton Blvd., Maplewood, Missouri, pieohmystl.com
Pint Size Bakery & Coffee, 3133 Watson Road, St. Louis, Missouri, pintsizebakery.com
Sugaree Baking Co., 1242 Tamm Ave., St. Louis, Missouri, sugareebaking.com
The Blue Owl, 6116 2nd St., Kimmswick, Missouri, theblueowl.com
Peggy Jean's Pies, 503C E. Nifong Blvd., Columbia, Missouri, peggyjeanspies.com
Ashleigh's Bake Shop, 115 Westport Road, Kansas City, Missouri, ashleighsbakeshop.com
Golden Boy Pies, 4945 Hadley St., Overland Park, Kansas, goldenboypies.com
Heirloom Bakery & Hearth, 401 E. 63rd St., Kansas City, Missouri, heirloomkc.com
The Upper Crust, 7943 Santa Fe Drive, Overland Park, Kansas, uppercrustpiebakery.com
YUM, a Boutique Bakery, 104 E. 43rd St., Kansas City, Missouri, yumkansascity.com
The Pie Safe, 2129 S. Main St., Joplin, Missouri, facebook.com/thepiesafe.mo