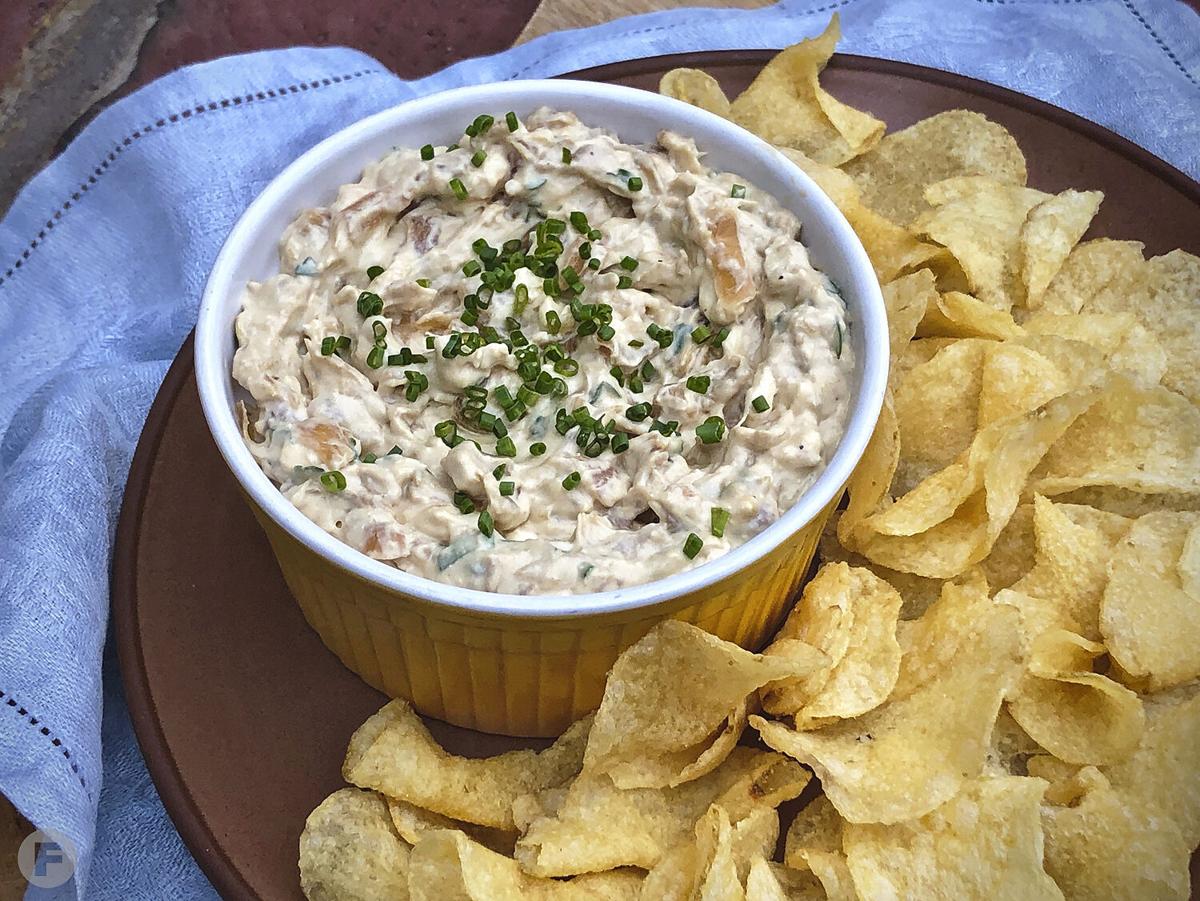 The trick to this decadent dip is all in the technique: Caramelizing onions is no easy feat and requires at least 15 minutes of high heat and your undivided attention. Deglazing the caramelized sticky spots on your pot before they turn black is key to a sweet and rich result.
Caramelized Onion Dip
Serves | 12 |
2 Tbsp canola or vegetable oil
3 medium yellow onions, cut into ¼-inch slices
1 tsp fine sea salt
16 oz sour cream, room temperature
8 oz cream cheese, room temperature
1 Tbsp chives, finely chopped
1 Tbsp parsley, finely chopped
½ tsp Worcestershire sauce
¼ tsp Dijon mustard
kettle chips (to serve)
| Preparation | In a large, heavy-bottomed pot over medium-high heat, heat oil. Meanwhile, place a heat-resistant pastry brush in a bowl of water. Once oil begins to smoke, add onions and sauté on high heat, stirring as needed to prevent burning. The sides of your pot will begin to brown as the sugar releases from the onions; brush spots with water until clean. Continue this process on high heat until onions start to darken; stir to prevent burning, about 15 minutes.
Reduce heat to medium and continue to deglaze the sides and bottom of the pot with water until onions are a rich, dark brown color, about 15-20 minutes. Stir in salt and remove from heat. Spread on a small baking sheet or plate to cool completely. Roughly chop onions and mix together with sour cream and cream cheese until combined. Fold in chives, parsley, Worcestershire sauce and mustard. Chill for at least 45 minutes before serving.