Small steps toward sustainable living can make a big difference in your community. Although it does require intentional effort, developing responsible routines makes this transition easier to maintain. Here, Feast digital editor Shannon Weber shares her advice for low-waste living.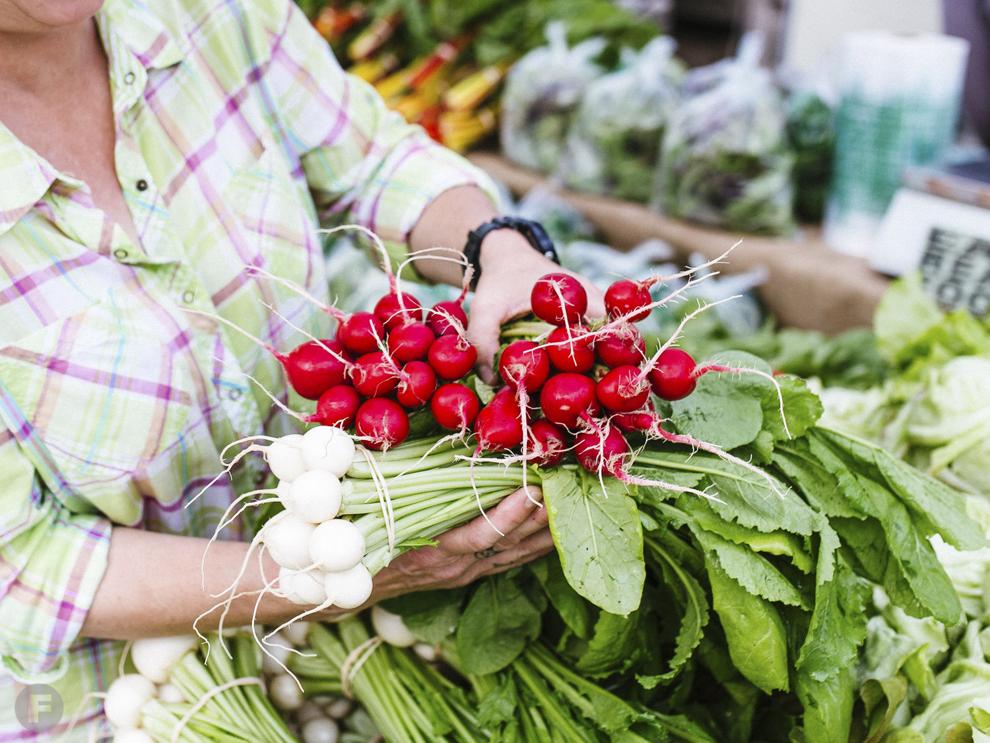 SOURCE LOCAL | The St. Louis metro area is abundant with farmers and makers. Whether you shop one of our many local farmers markets or sign up for a Community Supported Agriculture membership, you're supporting the local economy while simultaneously helping the environment by cu­tting down on shipping and packaging. Beyond produce, peruse essentials like fresh and cured meats, cheeses, jams, sauces, honey, fresh bread, dog treats and more at local markets. Make a list, bring a tote and don't be afraid to try something new.
Building a Greener Kitchen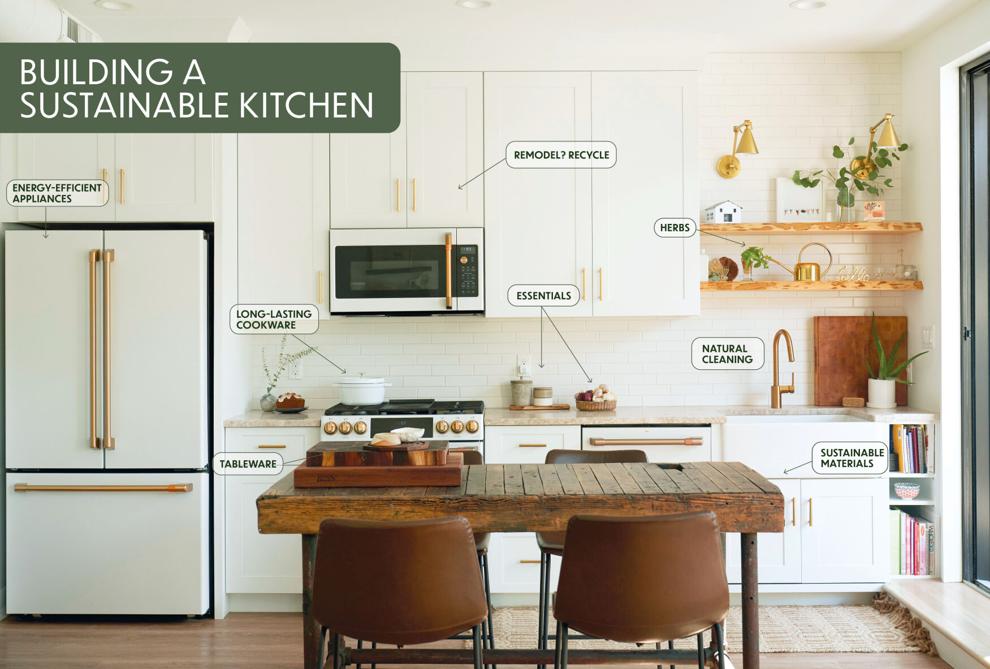 TABLEWARE | Consider purchasing tableware from a local ceramicist, such as Molly Svoboda of Boda Clay (bodaclaystl.com), who offers several glazes and designs, including serving bowls, mugs and vases. It's practical art made sustainably that is designed to last much longer than cheap dishware.
ENERGY-EFFICIENT APPLIANCES | When building or updating your kitchen, always try to opt for energy-efficient products, which will also lower utility costs in the long run.
LONG-LASTING COOKWARE | Quality is always more important than quantity when it comes to cookware. Some of the most prolific home cooks only use a few pots, pans and utensils to create their dishes. Invest in high-quality items as much as you can, and hand-wash them to extend their lives.
REMODEL? RECYCLE | Instead of demolishing old cabinetry, donate it to one of Habitat for Humanity's ReStore locations or sell it on a resale site.
ESSENTIALS | Seek out shops such as Dharma + Dwell in Webster Groves (dharmaanddwell.com), which stocks a wide variety of kitchen essentials, including food storage, cleaning tools and plant-based alternatives to common kitchen plastics like trash bags.
HERBS | Find spots on your shelves to grow herbs indoors. You'll benefit all year long, and it'll add a little natural freshness to your kitchen.
NATURAL CLEANING | Make your own simple cleaner solution at home using vinegar and baking soda, which is naturally better for the environment and safe for surfaces. Don't want to DIY? Dharma + Dwell has all-purpose cleaning powders and dish soap, along with a line of refillable glass and aluminum containers.
SUSTAINABLE MATERIALS | Furnish your kitchen (or any space) with sustainable, natural materials: Think recycled woods, leather and metals. Head to vintage or secondhand stores before buying new to find unique, eco-friendly furnishings.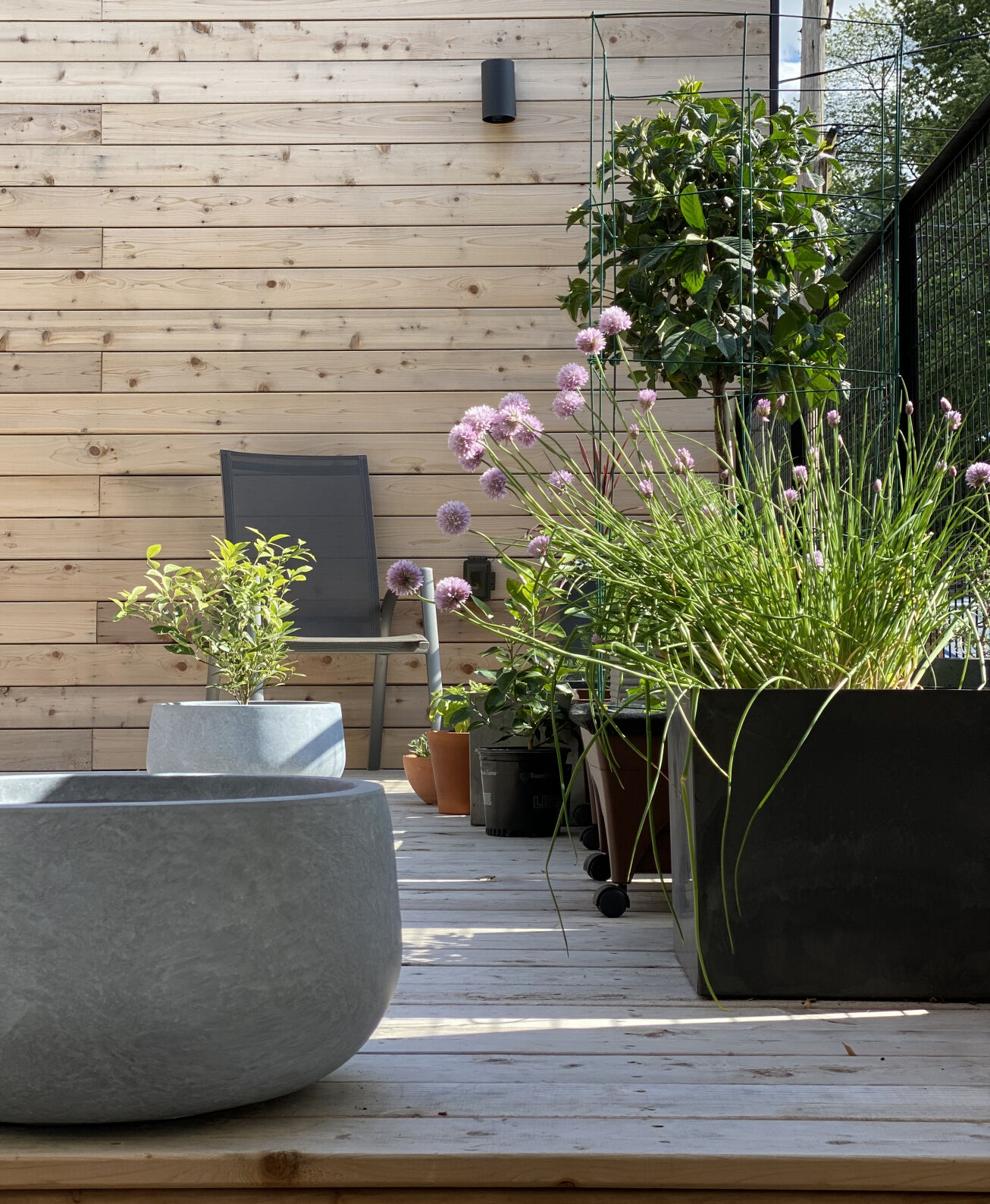 GARDEN | Gardens – even small ones – are a great way to add a layer of sustainability to your kitchen with ready-to-eat produce steps from your door. Use discards like eggshells and coffee grounds as natural fertilizer for plants and herbs, and keep a compost bin going nearby. 
Composting
If you're interested in composting but don't know where to begin, you're not alone. Thankfully, living in St. Louis means you have a variety of options for composting available at home.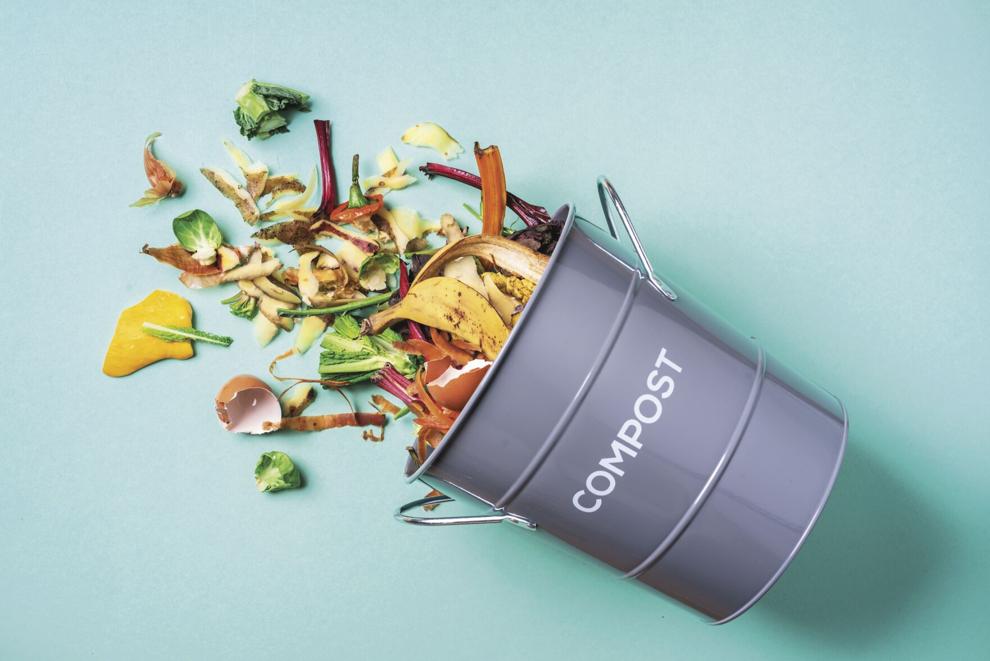 PERENNIAL CITY | Perennial City composting serves St. Louis city and parts of the county by offering subscription services for weekly or biweekly home compost pickup. Your scraps become someone else's treasure: Perennial City delivers them to Helt Bros. Farm in Illinois to feed heritage breed hens and nourish the soil. A full list of pricing and areas served is available at compost.perennial.city.
NEW EARTH FARM'S COMPOST STL | New Earth Farm in Old North St. Louis offers weekly and biweekly compost pickup for customers who subscribe to its Compost STL program, and it returns a bucket of compost to your door twice a year for you to use as fertilizer for your own garden soil. In addition to residential pickup, Compost STL offers compost drop-off and services for events or commercial customers. Learn more at compoststl.com.
DIY COMPOSTING | Consider DIY composting, which will provide you with an alternative to trashing your scraps and give you fresh nutrients to feed your soil. Resources abound for setting up your composting bin outdoors, provided you have a little space on your property to dedicate to it. If you're low on outdoor space (or have none at all) consider alternatives like bokashi composting, which uses fermentation, or vermicomposting, which uses worms to transform your scraps into something your garden will love.