Even if you and your roommate, best gal pal or partner often cook dinner together, you can still master a few new tricks – whether by taking a class in cooking at Fezziwig's Marketplace in Illinois or building a custom serving tray at Perennial on South Broadway. This February, give the gift of time well spent, and show off your culinary or crafting know-how in the process. Here are some spots to take a date for Valentine's or Galentine's Day in St. Louis.
---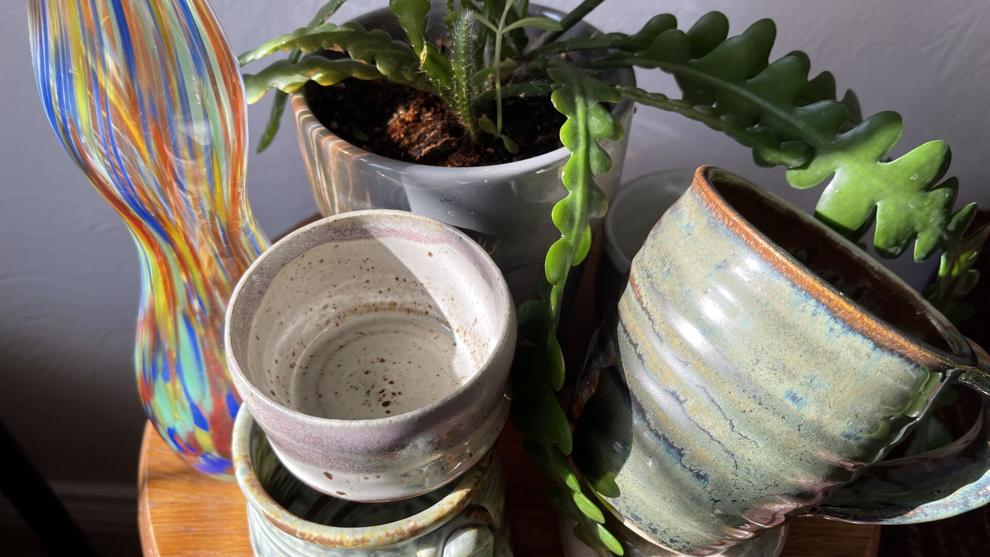 Make a mug at South Broadway Art Project
From its inception in 2007, South Broadway Art Project has built up its shop as a space for the community. The nonprofit organization believes in uplifting St. Louisans through affordable and free opportunities in pottery, ceramics and textile and sewing classes. If you and your partner are already pros at hand building or throwing on the wheel, SBAP has open workshop hours most weekdays and all weekend. But if you're looking to create a mug, plate or bowl and simply enjoy the experience together, consider booking a clay date night, held on Fridays and Saturdays.
---
Reduce, reuse and recycle at Perennial Community Workshop + Store
Here's a chance to educate yourself, have a great time doing it and contribute to the community, all at the same time. Perennial is another nonprofit taking significant action when it comes to cutting down on waste in St. Louis, including keeping 10 thousand pounds of material out of landfills each year. The studio arranges workshops in stained glass, mosaics, sewing and bookbinding; in addition, you can make dyes from kitchen waste, craft a custom serving tray or build your own mini greenhouse. Find all of these classes on Perennial's calendar during the month of February.
Perennial Community Workshop + Store, 3762 S. Broadway, Marine Villa, St. Louis, 314-832-2288, perennialstl.org
---
Sign up for a cooking class at Fezziwig's Marketplace
St. Louis is a foodie city – that's for sure. But take a trip across the river to Fezziwig's Marketplace in O'Fallon, Illinois, and you'll be in for a treat. More than just an adorable name, Fezziwig's offers a ton of exciting February classes, including a crepe workshop on Feb. 4, a chocolate charcuterie board demo on Feb. 11 and a French wine and appetizer class on Feb. 25. Fezziwig's is a 30-minute drive from the metro area, making it an easy destination to spend the day at.
---
Up your cocktail-making game at StilL 630 Distillery
Ever wondered how the folks at StilL 630 came up with such a name? The letters "STL" are in there, but perhaps more surprisingly, the "630" represents the Arch, which – measuring 630 feet in both directions – is just as wide as it it is tall. The distillery is just as thoughtful when it comes to preparing its signature whiskey, bourbon and rum, using old-school methods to let those complex flavors shine. Tours of the distillery's historic space are available most Saturdays, and on Feb. 14 and 16, StilL 630 will host its two special Valentine's Day cocktail-making classes.
---
Cover art by Ekaterina Grigoreva/Getty