If food is medicine, Food Outreach of St. Louis gives patients in need some of the most important tools to survive and thrive. Food Outreach of St. Louis has operated since 1988 and was originally founded to provide food support to HIV-positive and AIDS patients – people who were being marginalized, isolated and ignored, according to executive director Julie Lock. The program's scope has since expanded to include people with cancer and now people with uncontrolled diabetes. Currently, its thousands of clients live in 160 ZIP codes in Illinois and Missouri and range in age from 18 to 89. Food Outreach provides scratch-prepared, nutritious meals packaged mostly by volunteers, designed by dieticians with a focus on nutritional counseling and support for the special needs of people with chronic illnesses. They provide two meals a day for two to four weeks at a time for low-income clients. In addition to accepting food donations, which have decreased during the pandemic, monetary donations are always welcomed to help them continue to provide meals.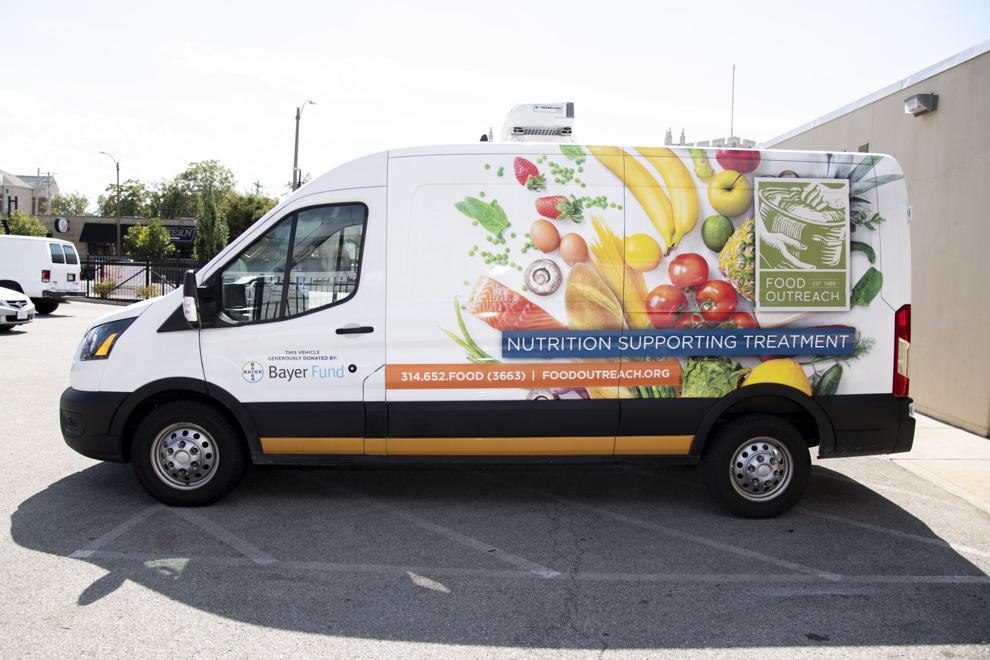 What about these diseases leads to food insecurity? It's very difficult, depending on what kind of treatment they're going through, to get the proper nutrition they need to have their nutritional needs met. Their nutrition helps them maintain the body composition to be relatively well, while the virus is wreaking havoc in the body. Nutrition helps address that.
To qualify, your clients must be low-income. Is that often the case with these illnesses? For regions like St. Louis, you can map neighborhood, ZIP code, chronic illness and poverty, and they relate significantly. Poverty impacts everything related to the social determinants of health, including chronic illnesses. Many times, people who live in neighborhoods that are disinvested start their lives with health issues unfolding very quickly. These disparities and inequities relate in urban and rural settings in the state of Missouri.
What is the biggest misunderstanding people have about your work? That our clients are all experiencing the same thing. What we learn about our individual clients is that they're all individuals. We want to be really careful that we don't make sweeping assumptions that one client in North County might be similar to a client in South St. Louis. We try to meet our clients where they are, so when our clients need us or need more than what our agency can do, we are able to help them or refer them to other organizations. The other misconception is that we have a lot of staff. We have about 14 people and 800 volunteers. It's a shared challenge. A lot of individuals and organizations understand that what we're doing is really critical. When we look at inequity and disparity in St. Louis, we're doing something unique that sits on the foundation of dignity and kindness and love.
Food Outreach, 3117 Olive St., Midtown, St. Louis, Missouri, 314-652-3663, foodoutreach.org