A bit of soul-searching is what led Erin Luna, local artist and maker, back to the St. Louis area to create Black Rat Farms: an ode to her love of art and the natural world. Her creative project is now a successful business that allows Luna to transform textiles using plant-based dyes – and to teach others in the form of shared experiences.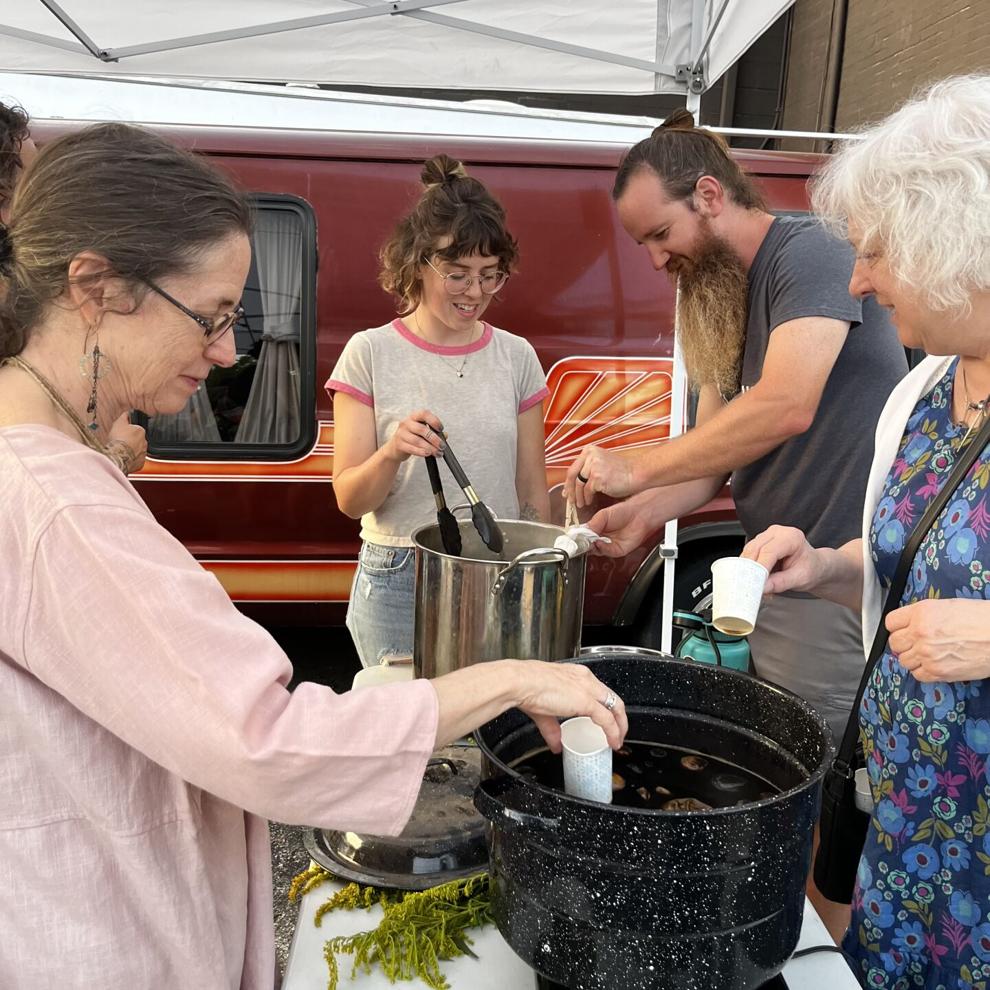 To source natural ingredients for the dyeing process, she forages around the city and grows plants on an acre of land she rents in Hillsboro, Missouri. Luna teaches classes on the subject and encourages everyone to dig into their relationships with art and the great outdoors.
We talked to Luna about the process, her journey and the inspiration behind her artistic, niche venture.
---
Tell us a little about yourself; how did you get started? My journey has taken creativity and channeled it through a connection with the natural world. I've always been inclined toward the arts and followed that to [the University of Texas at Austin], where I graduated with my bachelor of fine arts in studio art in 2016. At that point, I returned to St. Louis, feeling lost and unsure about my future and how to move through the heavy baggage, unresolved trauma and grief that [had] followed me home.
In searching for outlets to process these emotions, I began to find solace through time spent in nature. As I pursued [art and nature] independently and began working on small local farms, I was inspired to combine both passions to create Black Rat Farms. Getting to spend most days outside, cultivating and foraging plants, and facilitating creativity in myself and others has become integral to my healing and sense of self. I'm drawn to this work because it's tangible, practical and resilient.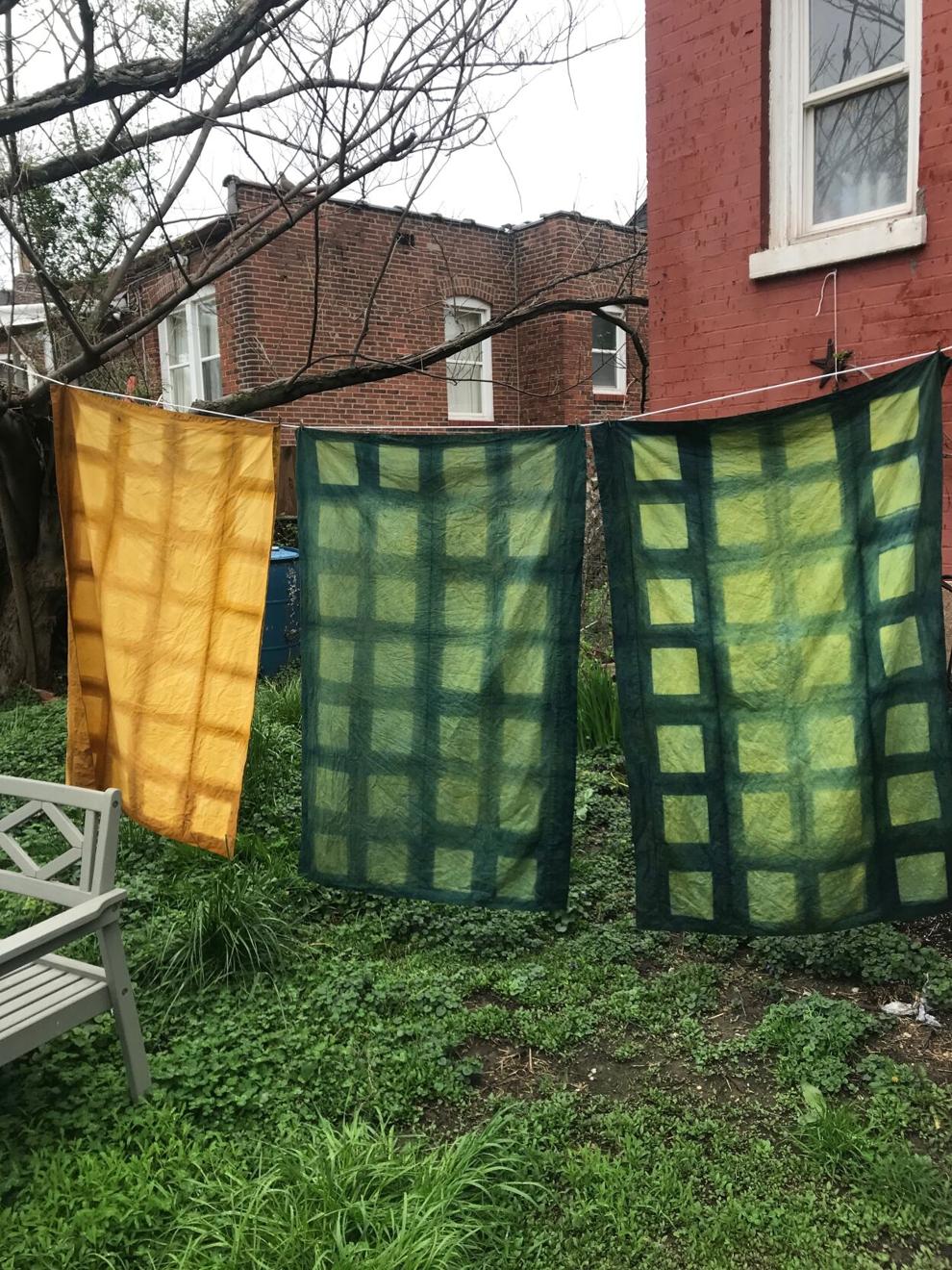 What was the motivation behind creating natural dyes? Beginning natural dyeing was an intuitive urge – something that just happened naturally as I stepped into land-based work. My creative receptors opened back up and this craft introduced itself to me, taking two seemingly disparate interests and finding the common ground.
I enjoy the process of creating natural dyes for the same reasons I enjoy growing or gathering my own food. There's a lot of groundedness to be found in making something with your own hands, providing for yourself and working in tandem with the natural cycles of the planet.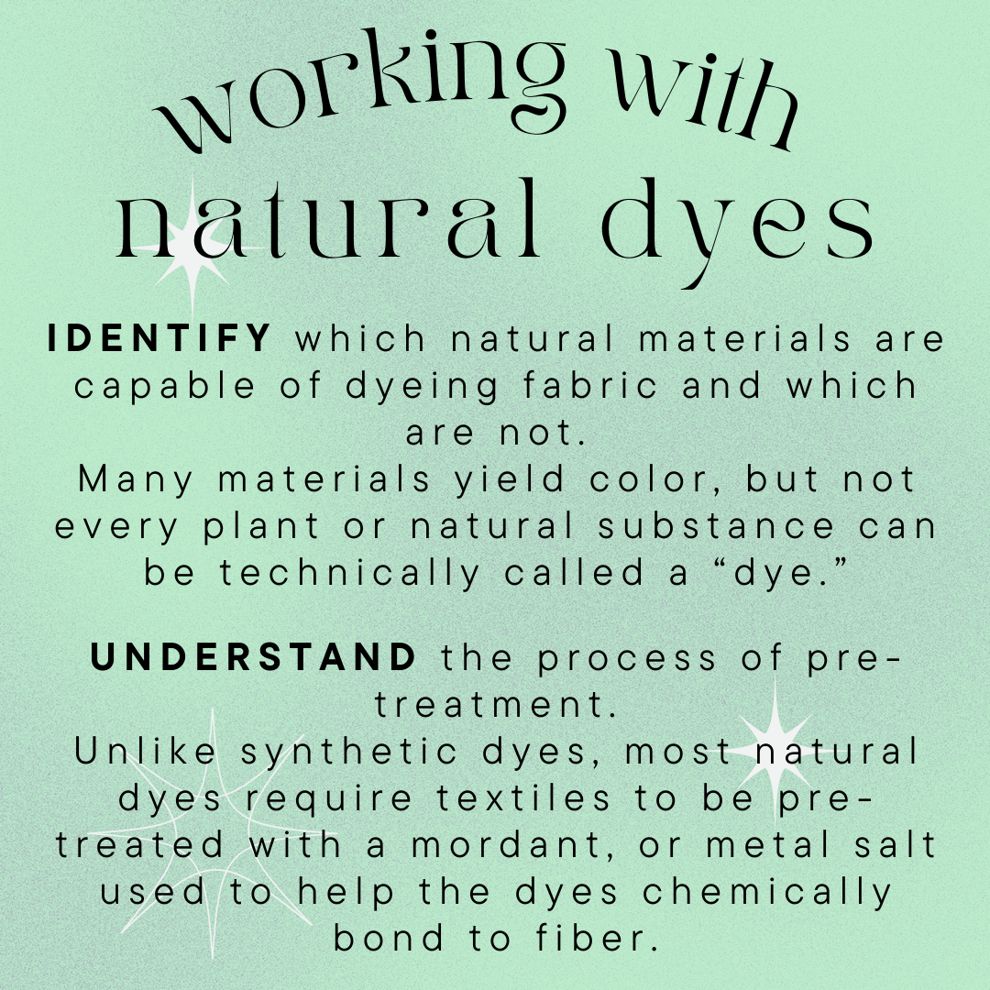 How do you create the dyes themselves? Natural dyeing is the craft of turning a variety of naturally occurring substances into color on textiles. Extracting the dyes is quite simple, in theory. Generally, the process is a hot-water infusion, just like making a tea. However, there is nuance and technique to this craft.
[It's also a] super ancient craft with historic tradition and ancestral knowledge woven into it. It takes some digging to revive those forgotten parts of our histories. That's a big part of why I'm drawn to this work: It's ephemeral, slow and tangible. It connects me to a history of people that have lived on this planet and had connections with the plants and animals living around us for thousands of years. 
Do you collaborate with anybody? Where can we check out your classes? Outside of dyeing, I collaborate with local brewers and drink-makers by providing unique ingredients that I grow and gather myself. I think a beverage is a great vehicle for unusual flavors, like those from lilac, black locust flowers, clary sage, borage, marigold, mugwort, hickory, elderflower, pine needles, sumac. I love seeing these interesting flavors alchemized by others and am definitely interested in pursuing this kind of collaboration more this year.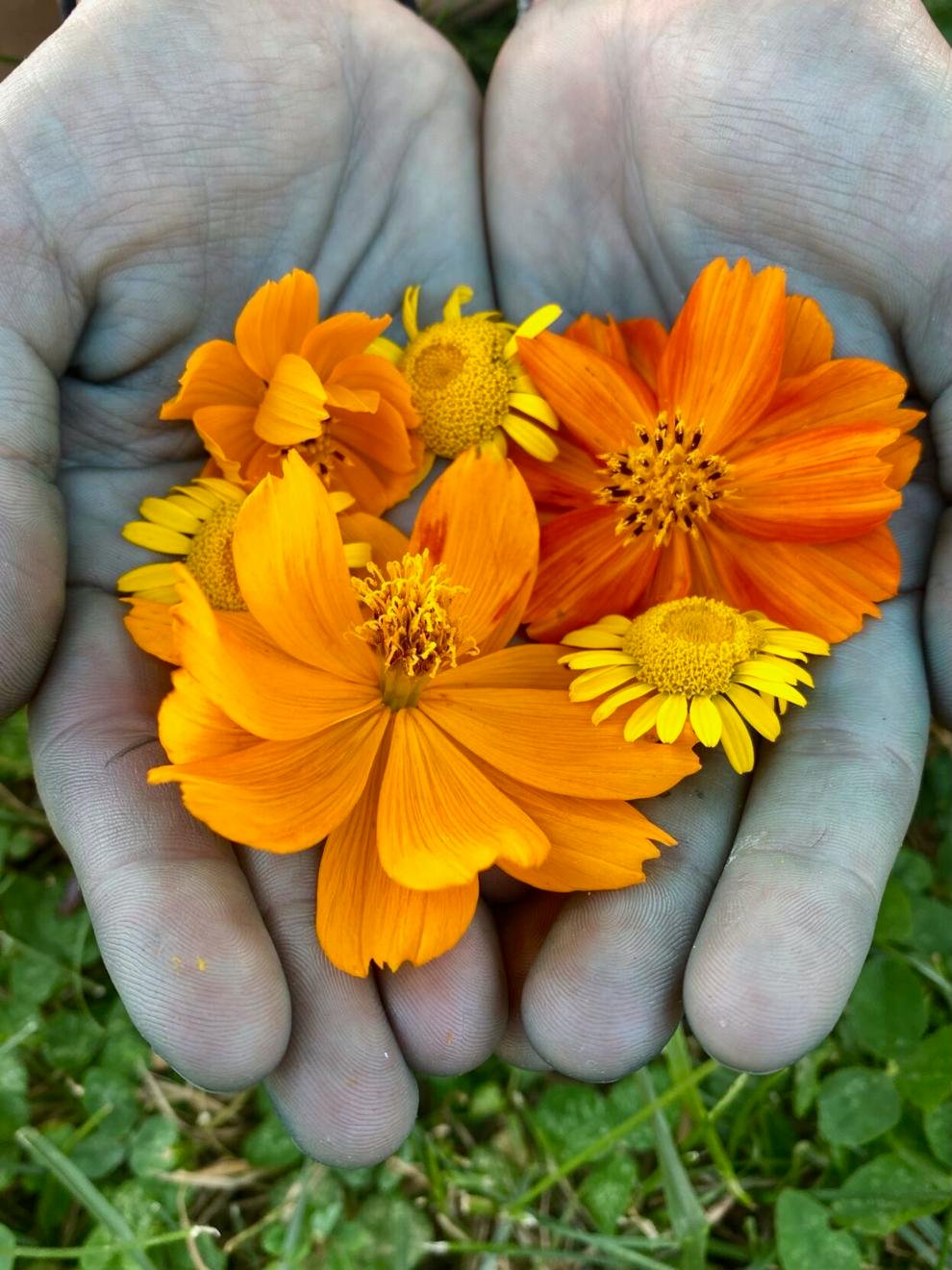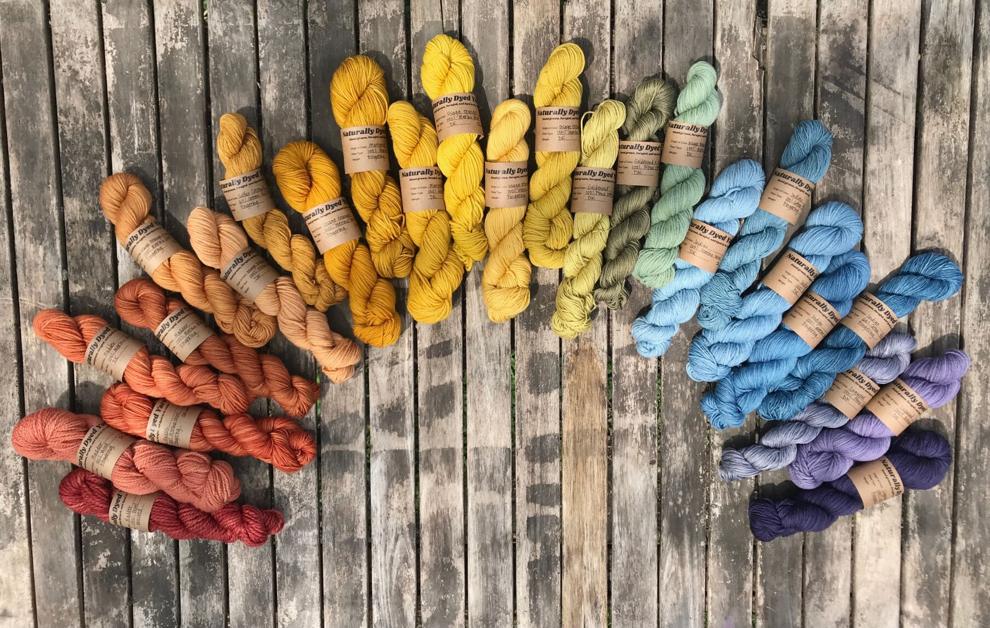 With dyeing, I'm always open to chatting about custom commission work with businesses or individuals. I currently teach at a handful of locations around the St. Louis area: Craft Alliance, Perennial STL, Bowood Farms. I'll be doing classes at [Missouri Botanical Garden] and Intersect Arts this spring. Any kind of programming that gets people engaging with the natural world is what appeals to me. I have a lot of exciting projects, ideas and collaborations in the works for this year, [such as] on-farm dye workshops, nature walks and events.
What inspired the name Black Rat Farms? Black Rat Farms is the container for any land-based work that I do. It's my personal brand, under which I grow, gather, create and teach. Black Rat Farms is named after the western rat snake, a.k.a. the black rat snake. They're symbolic creatures for me. A common snake in our area, I've run across them multiple times in the woods and have always been struck by their power and mystery. They have a reputation for being feared (because of their size) but are ultimately harmless. 
Where do you base your work? I rent an acre on the land of Bellews Creek Farm in Hillsboro where I grow my dye plants and other unique specialty crops. I forage all over the St. Louis area for wild mushrooms, herbaceous greens and edible flowers. The thread of commonality throughout all my work is creativity found through engagement with the natural world.
---