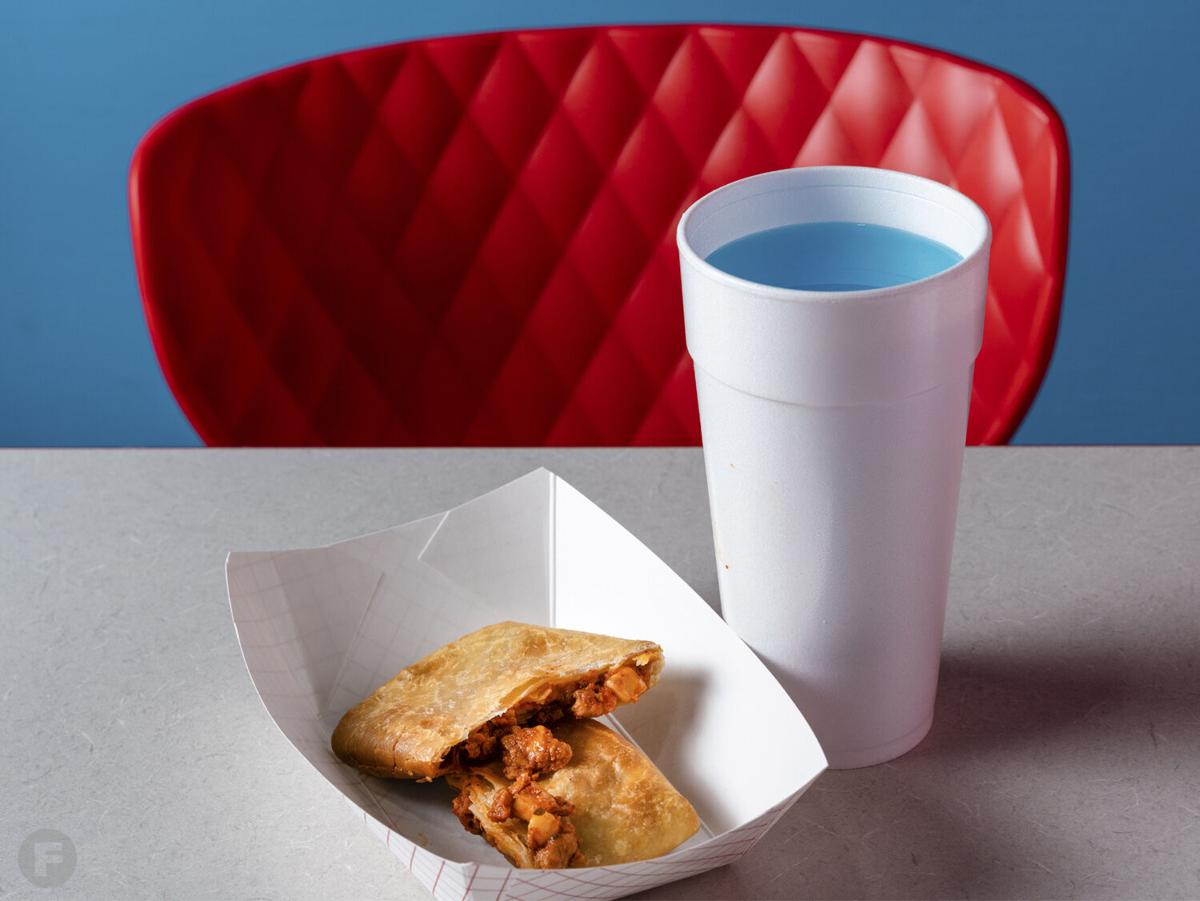 Since it opened in north Columbia, Chi-Town Eats has been bringing a taste of the Windy City to mid-Missouri. But for those who have taken the six-hour trek to the city – give or take – don't expect to find deep-dish pizza and hot dogs with the classic garnishes on this menu. Instead, Chi-Town Eats celebrates the foods that you're more likely to find at a chicken and fish shack or a gyro stand, neither of which you'll have a hard time finding in Chicago. But if you're looking to try out Chi-Town Eats, we recommend trying a lesser-known specialty: the pizza puff. 
For those who have never tried it, a pizza puff may look like a Hot Pocket of sorts, but it packs a much bigger punch when it comes to flavor. A flaky, fried exterior breaks away to reveal a delicious – and, sometimes, steaming hot, so beware – interior packed with cheese, tomato sauce and often some sort of pizza-topping protein like pepperoni or sausage. Pick one up to try for $2.99 each from Chi-Town Eats, or go for the meal with two puffs plus fries if you're feeling hungry. 
Chi-Town Eats is offering its menu for limited dine-in service, carryout and curbside pickup. 
Chi-Town Eats, 2900 Trimble Road, Columbia, Missouri, 573.832.3352, chitowneats.net