One of Missouri's favorite wineries has some new varietals in its lineup.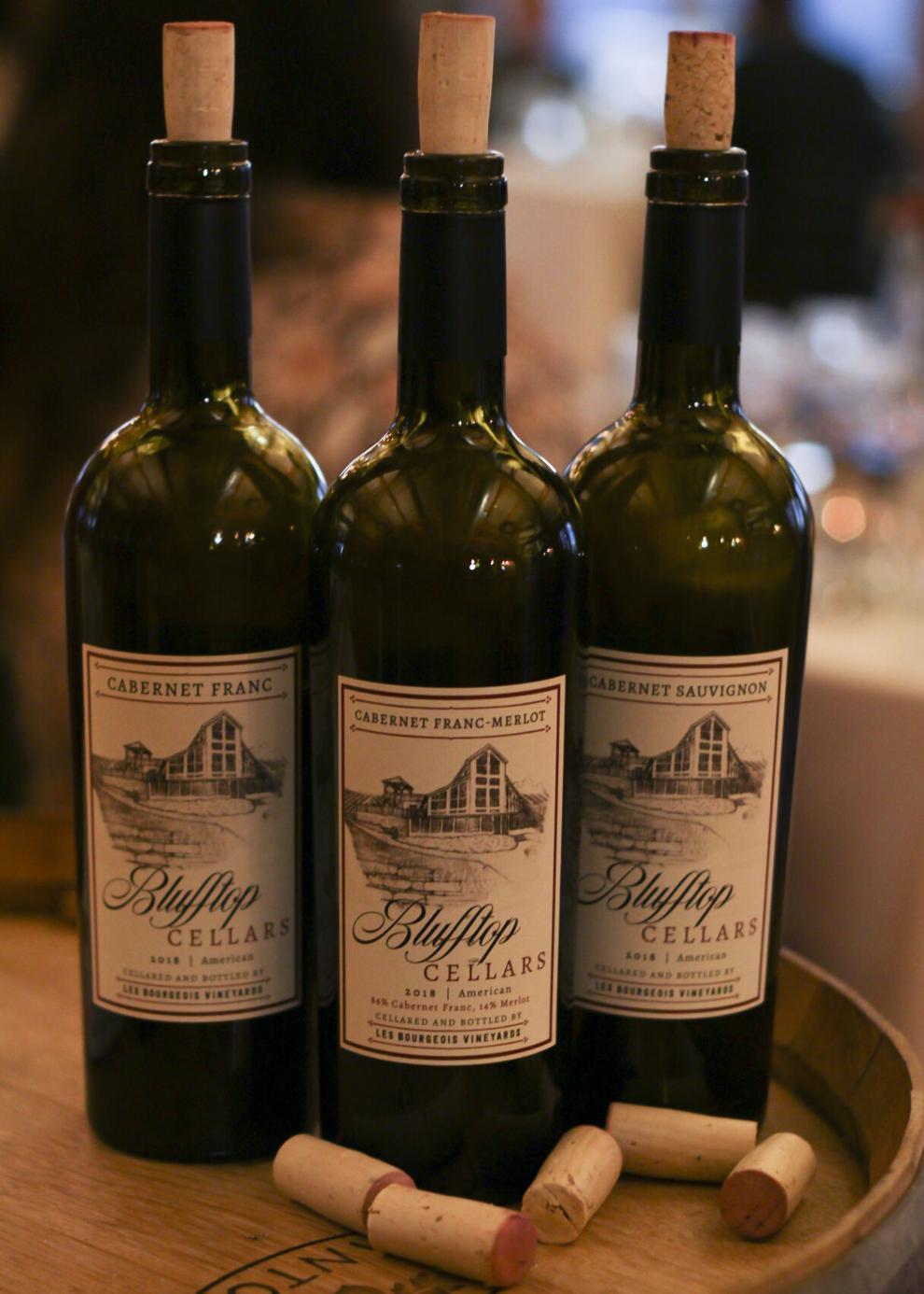 Les Bourgeois Vineyards in Rocheport launched Blufftop Cellars this month, a brand new line of premium wines. Not only are the wines aged longer than others in the vineyards' lineup – Blufftop Cellar wines are aged 22 months while the average Les Bourgeois wine is aged between 12 and 18 months – but the wines are all about collaboration with winemakers from across the country, thanks to other vineyards shipping their grapes to Missouri. 
"It is an opportunity for us to work with varieties and grapes we don't normally have the opportunity to work with," says Christa Holtzclaw, director of marketing and retail for Les Bourgeois. 
Currently, there are three Blufftop Cellars wines available: a 2018 Cabernet Franc/Merlot for $45, a 2018 Cabernet Franc for $60 and a 2018 Cabernet Sauvignon for $75. And although the grapes may not be from Missouri, the bottles do have an additional local touch: The label features art of the vineyard's restaurant, the Blufftop Bistro, done by Columbia artist Joel Sager.
"It's fantastic, and we are so grateful to have had the opportunity to have that partnership with Joel, so we're really excited about the beautiful, one-of-a-kind label," Holtzclaw says. 
Because of the nature of the wines, Blufftop Wines will be less readily available than Les Bourgeois' other wines. You won't find them at every grocery store, and you'll have to pay a little more to taste them at the Blufftop Bistro. However, if you want to seek out the wines, you can find them on Les Bourgeois' website for purchase. 
Les Bourgeois Vineyards, 14020 W. Hwy. BB, Rocheport, Missouri, 800.690.1830, missouriwine.com