Since opening his cart on MU's campus six years ago, Jeff Spencer, owner of Just Jeff's in Columbia, has always listened to his customers. "When I had my cart they'd say, 'you need to get a restaurant!' So, I got it." he says. "And they came." After years of requests for a second location, he's again making his customers' wishes his priority.
At the end of April, Just Jeff's second location will open on East Green Meadows Road in south Columbia, serving up the same menu his fan base has come to crave. And he can already see the line forming. "Everybody that drives by, I can see them driving around with their phone hanging out of the window taking pictures of the sign," he says. "And it's because we've built up this excitement."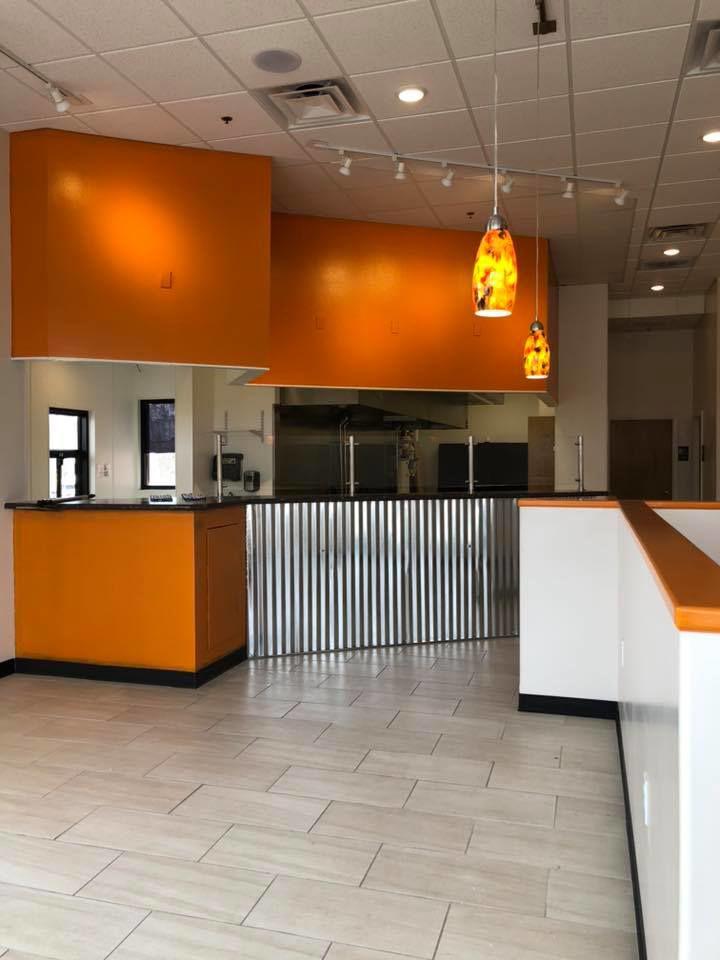 The new location will have indoor seating and a drive-thru, and in time, extended hours – another customer wish granted. Upon opening, Spencer says the hours will mirror those of the Business Loop location, which run Tuesday through Saturday from 10am to 3pm. But soon, he's hoping to double those hours, extending operations through dinner service. And there's more good news. "We've got plans to get a beer and wine license," Spencer says.
Spencer enjoys using local products when he can, even from his own small farm. "My wife and I love chickens," he says. "We raise our own chickens, and I got approved from the health department to bring those eggs in and serve those to my customers… I think it's kind of cool – I would love to do all of it, maybe someday I could." But for now, he'll just try to have enough for breakfast. "We've got to get some more chickens to keep up with all the eggs we serve," he says.
Jeff Spencer began selling Chicago-style dogs and burgers from a hot-dog cart on the University of Missouri's campus five years ago.
What excites Spencer the most about his new location is the opportunity to put on a show with an open kitchen, something he hasn't had the chance to do since his days on MU's campus. "This is our stage," he says. "I want people here with a passion for their job, who love what they do, can enjoy their environment and be part of this stage." Behind the scenes at his Business Loop location, the kitchen is sparkling clean – Just Jeff's hasn't received a critical violation in its tenure in Columbia, a facet of his restaurant Spencer takes great pride in maintaining. "That means something to people," Spencer says after closing out his biggest sales month yet.
From the fare to the service, Spencer wants his restaurant to be enjoyable for his customers and staff alike. "When I started this six years ago, I had never had a fun job, and I knew was going to have a fun job this time, even if I had to create it myself," he says. "That's one of our main focuses, is that it's fun – if it's not fun, I'm not going to do it." Keep an eye out on Just Jeff's Facebook page to see when you can join in on the fun at the south location.
Just Jeff's, 510 E. Green Meadows Road, Suite 101, Columbia, Missouri, facebook.com/justjeffscomo