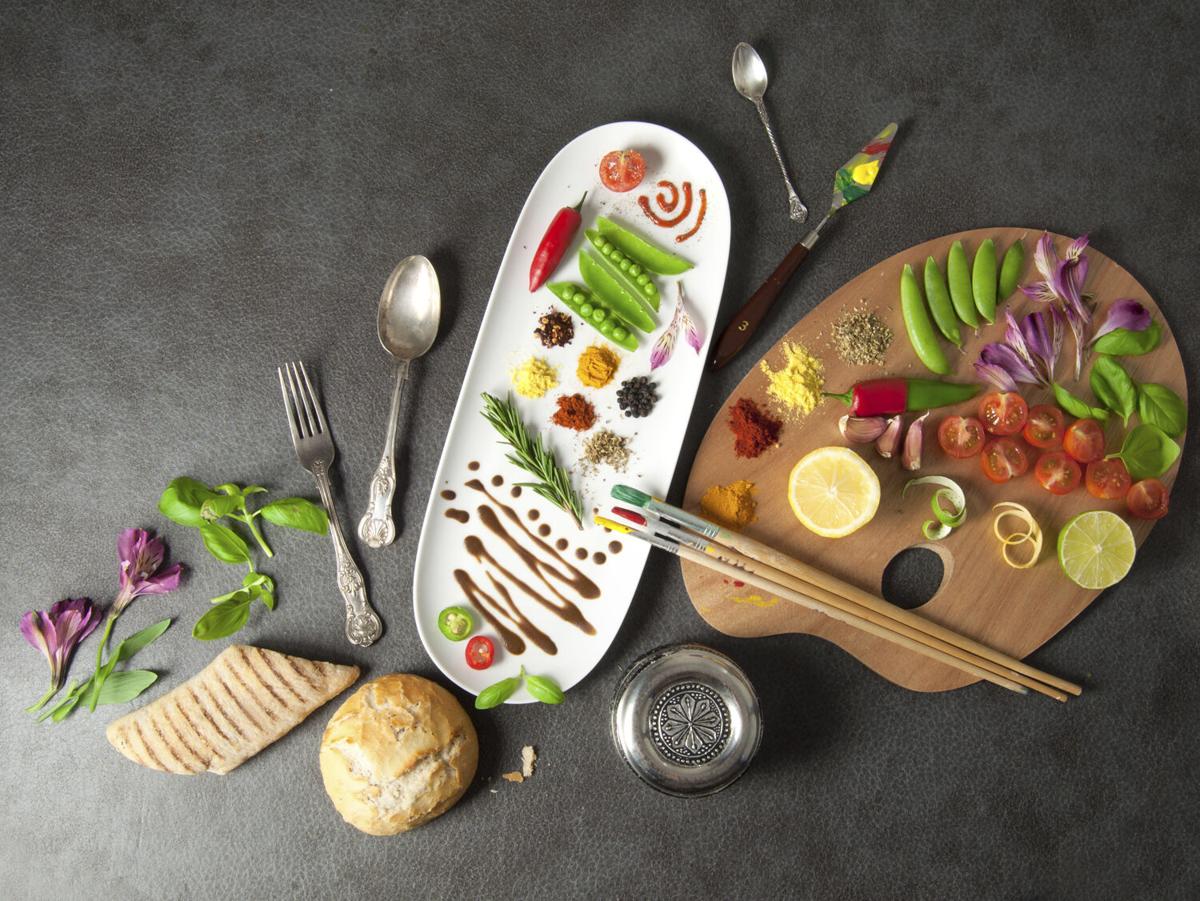 This August, the Columbia Art League (CAL) is celebrating the connection between food and art at its annual event Let Them Eat Art! The event will be held at the CAL gallery and the adjoining Missouri Theatre lobby on Thu., Aug. 12 from 6 to 8pm.
"Every year, we do what we lovingly call our 'food theme' show," says Kelsey Hammond, executive director of CAL. "We put the call out for artists to make anything inspired by food, in whatever medium they want. What's fun is, because it's about food, you can kind of go all out. You get these funny commentaries on food, so it's usually a pretty delightful show."
Once the art has been created, local chefs use the pieces to inspire the menu for the event. The chefs prepare 100 to 150 bite-size portions in total, and each relates to a specific artwork in the collection.
In the past, chefs from Barred Owl Butcher & Table, Range Free, Room 38 and more have participated in the event. In early 2020, Barred Owl presented a biscuit with fried chicken and a blueberry glaze inspired by a painting of blueberries. "It was incredibly delicious," says Hammond. "That's not something that's normally on the menu; they made it specifically for our event, which was really cool. It just shows the creativity that the different chefs have." This year, guests can expect both sweet and savory options prepared by 10 or so local chefs.
Let Them Eat Art! is a platform for chefs and restaurateurs to connect to more mid-Missouri diners, and it's a way for CAL and the community to support the local food scene as the restaurant industry faces the ongoing challenges of the pandemic. "We'll make sure to have tip jars so folks can give a little extra and help them out as much as possible," says Hammond. "It's a good way to support the arts and the food industry."
For Hammond, there's an even deeper message that the event sends. "Food and art extend across cultural barriers," she says. "You might not speak the same language and you might not [have the same background], but with art and food, you can share your cultural values, and that's so important now."
Individual tickets are $45; a pair of tickets is $80. To uphold COVID-19 safety measures, all attendees must purchase a ticket ahead of the event on Thu., Aug. 12.
Let Them Eat Art!, columbiaartleague.org/let-them-eat-art