Vibrant handcrafted Margaritas and fresh Mexican fare are the draw at Casa Maria's Mexican Cantina, which opened last month in Columbia, Missouri, to the delight of local diners.
Chefs Jesus Mendoza and Agustin Ruiz developed the menu from Mendoza's family recipes, which date back generations. A native of Mexico, Mendoza learned how to cook from his mother, Maria, the namesake of the restaurant. In 1996, he moved to the U.S. and cooked at countless establishments before getting the opportunity to create his own menu.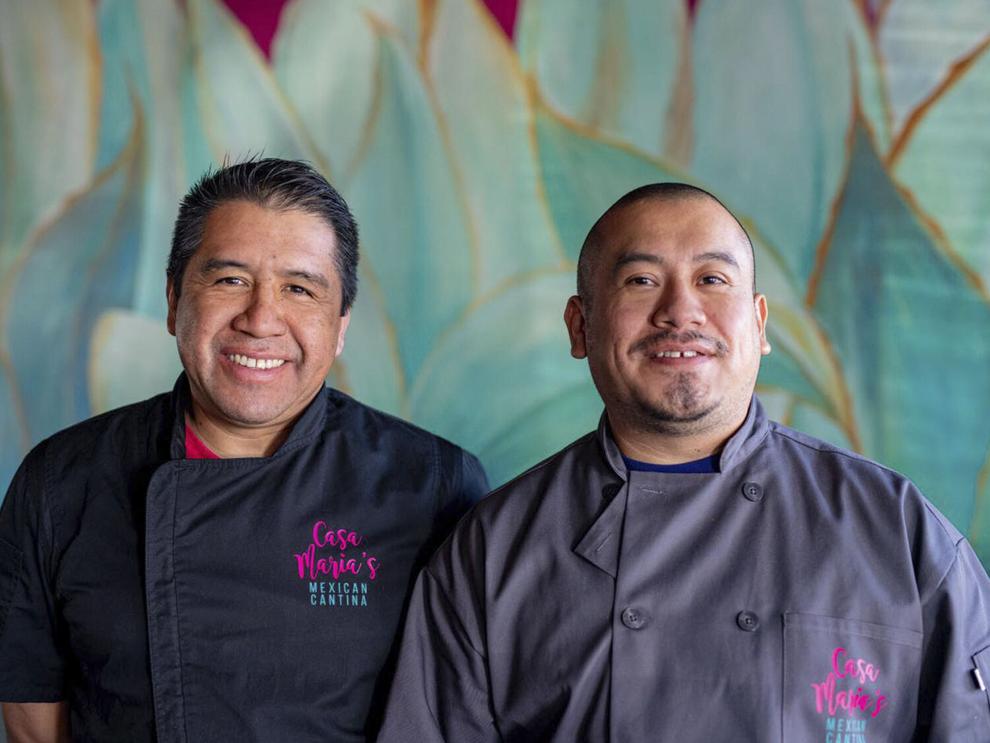 "Growing up in Mexico, cooking alongside my mother, I learned how spices come together," says Mendoza. "But here in the U.S., chefs are more like artists. I've learned how to be creative and bring authentic dishes to life. After 25 years, I was eager to do something on my own, to fuse all of the techniques that I've learned into modern Mexican cuisine."
Mendoza and Ruiz teamed up with owner Crystal Umfress to bring their vision to life. The pair uses fresh ingredients to make already popular dishes such as the Southwest veggie nachos with black beans, corn salsa and grilled onions and peppers; the chicken tinga tacos garnished with avocado mash, red cabbage and queso fresco; and the tropical fajitas with marinated chicken, pineapple, grilled onion, red pepper and banana pepper.
The fiesta bowl with shredded barbacoa, cilantro-lime rice, black beans, lettuce, pico de gallo, guacamole and corn salsa and the Chori burger made with chorizo and beef have also wowed guests.
Looking for something from the sea? Try the poblano pepper stuffed with grilled shrimp, scallops and crab and served over a creamy chipotle sauce with grilled seasonal vegetables or the cilantro-lime tilapia drizzled with avocado salsa.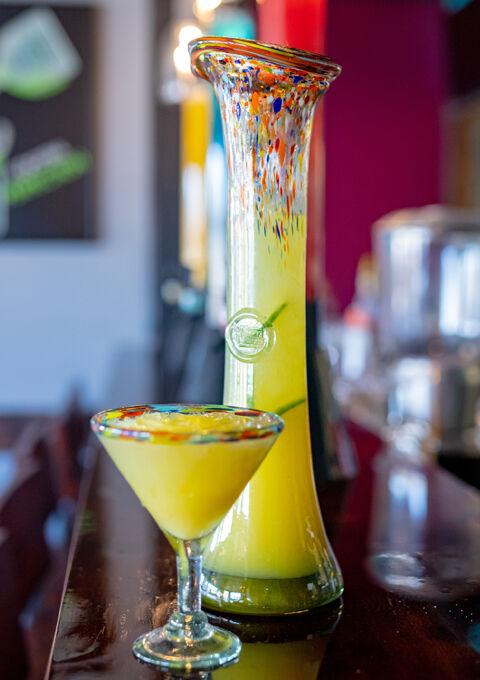 Drinks play an equally important role at Casa Maria's. Don't miss the different flavors of Margaritas – from triple berry to rosemary-peach to mango-habanero – served in 100-ounce towers or in hand-blown glass pitchers from Mexico. Housemade mimosas are available for brunch on Sunday as well.
Before food or drinks arrive at the table, the interior of Casa Maria's sets the tone. Bright and whimsical, the wall murals were done by local artists, and the collection of colorful calaveras (skulls, which have become one of the most recognizable cultural and artistic elements of the Day of the Dead festivities) reflect traditions of Mendoza's home country.
Patio season is upon us, and Casa Maria's plans to open an outdoor dining space soon. Currently, the restaurant delivers, and Umfress says they are eager to start catering nonprofit, business and other events in Columbia too.
Casa Maria's Mexican Cantina is open for lunch and dinner services Monday through Thursday from 11am to 10pm and Friday through Saturday from 11am to 10.30pm. The restaurant is open for brunch on Sunday from 10am to 4pm.
Casa Maria's Mexican Cantina, 1305 Grindstone Parkway, #115, Columbia, Missouri, 573.777.5505, facebook.com/casamariasmexican