If you've stepped foot inside Günter Hans, it likely was for a stein of beer paired with a handcrafted bretzel or to sip a glass of aerated wine on the European bar's secluded downtown patio. The bar and eatery's new addition will offer even more reason to pay a visit.
This fall, Günter Hans will debut its Barrel Room, a new space adjacent to the current bar area and biergarten. The Barrel Room will host events and parties and allow for extra capacity during high-volume weekends, like MU Homecoming, and cold weather. Formerly, the space served as an extra seating area for Seoul Taco and Strange Donuts.
The Barrel Room draws its name from the three 8-foot wine barrels that will be the focal point of the room. Günter Hans owner Lydia Melton says the new room's ambiance will be a continuation of the current bar. After getting a drink at the Barrel Room bar, guests can relax in a variety of seating options, such as on the couch, in Versailles chairs or on the 70-year-old church pew that will sit opposite the bar. With hardwood floors beneath your feet and gas lanterns hanging overhead, the warm and relaxed feel of Hogwarts' Great Hall might come to mind.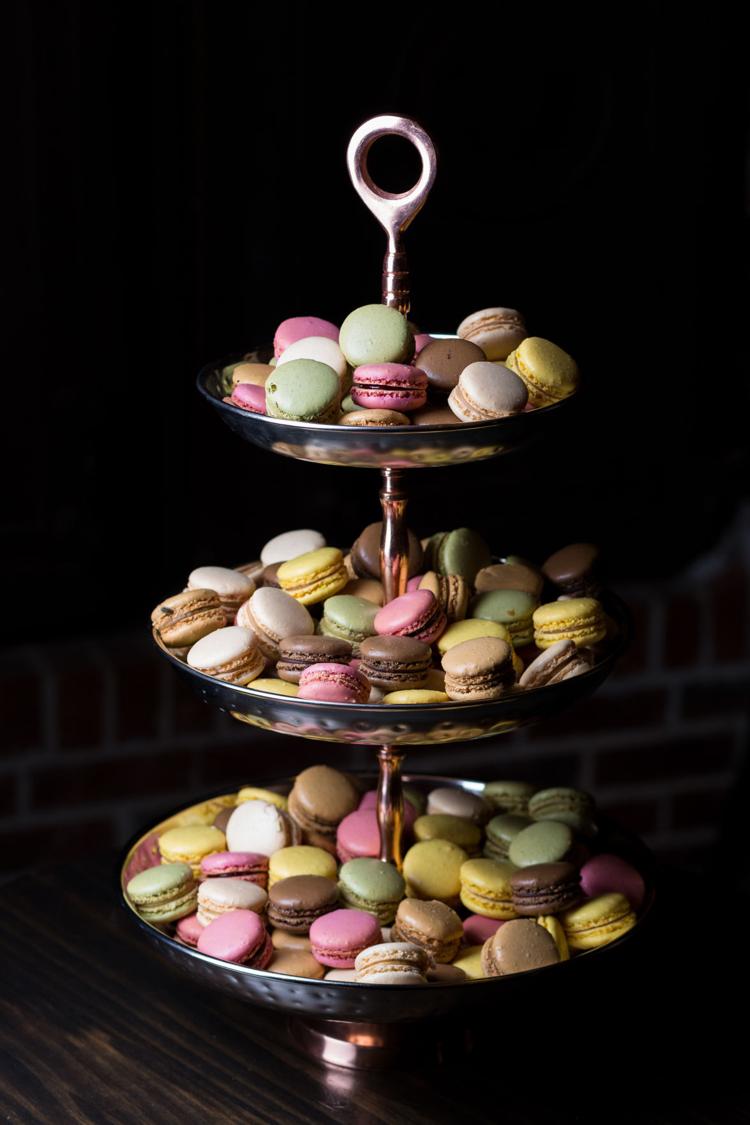 "Everyone loves a good party where you meet up with your friends," Melton says. "But the ones you remember are the ones that are really different."
Aside from debuting a new atmosphere, the Barrel Room will also usher in Günter Hans's new event menu.
Currently, the bar menu features small plates and hearty portions of a bretzel, Liège waffle, European cheese plate and bratwurst. The event and party menu will feature a feast of finger-food options.
In June, Günter Hans offered a taste of its new menu items at the Hendricks Gin Garden Party, including colorful French macarons and delectable German chocolate cake. Both of these options will be a part of the dessert spread – literally a giant table artfully covered in sweets – that party planners can order. On the savory side, guests can expect to see the beloved bretzels alongside hearty meat and cheese spreads, which include fruits, vegetables, olives and crackers.
True to the ethos of Günter Hans, Melton sources the new items from Europe. If she can't get them shipped from abroad, she locates a source that processes and produces in the same artisanal way. Quality takes priority over availability.
For events offering a full meal, Melton says they're working to partner with a private caterer for more robust offerings. The Barrel Room also boasts its own bar as well as a unique offering: an absinthe fountain.
"What I'm excited about is getting creative with the space, not just inviting people to rent it out or to host their events here," experience curator Kylie Evans says. "We've talked about hosting our own events. We definitely have plans to shake things up a little bit in terms of something new and different."
Looking toward the fall, the Günter Hans team plans to host its annual Oktoberfest in October and Christkindlmarkt, a Christmas street market, in early December.
Over the past six years, the restaurant has continued to grow and up the ante for European offerings in Columbia. Melton says each year they've added and grown with the addition of spaces like the biergarten and menu items like wine on tap. The Barrel Room represents a new level of growth.
"Günter Hans is evolving and growing into who we want to be," Melton says.
To learn more about renting the Barrel Room, contact Kylie Evans at events@gunterhans.com.
Günter Hans European Pub & Café, 7 Hitt St., Columbia, Missouri, 573.256.1205, gunterhans.com