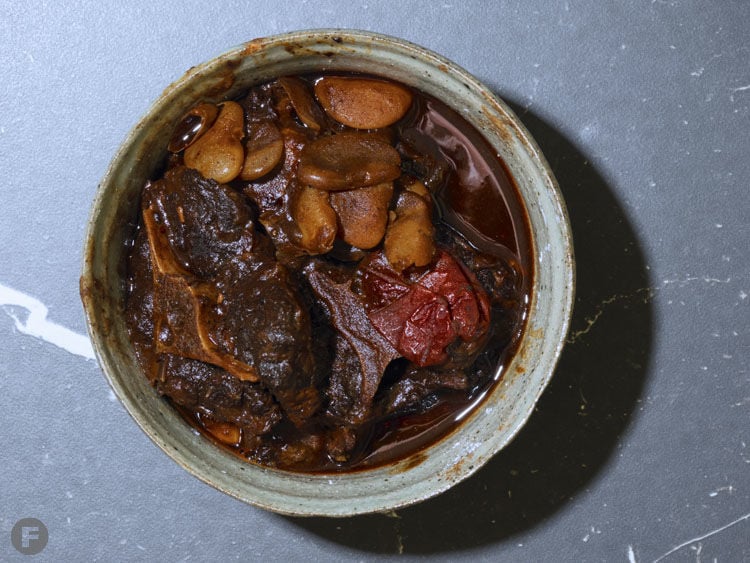 There aren't many places in mid-Missouri to find Jamaican food, but if you're looking for a satisfying plate of jerk chicken, curry goat and coconut red beans and rice, Jamaican Jerk Hut is the place to go. This food truck turned brick-and-mortar spot has had a Columbia following for years, and when you try it, it won't be any surprise why. If you're looking to get something for takeout tonight, we recommend picking up something from Jamaican Jerk Hut that you'll have trouble finding anywhere else in Columbia: oxtail stew.
The oxtail stew at Jamaican Jerk Hut is simmered with butter beans for a rich dish served over either white rice or traditional red beans and rice to sop up all the goodness. You can also choose one other side, usually from either steamed cabbage or potato salad. Looking for a little something extra? Order a Jamaican beef patty on the side, or even three whole jerk wings if you're feeling hungry. Make sure to order a Rasta lemonade or a Jamaican soda to wash it all down. 
Jamaican Jerk Hut is offering its menu for takeout, limited dine-in service and delivery through third-party apps. 
Jamaican Jerk Hut, 711 Vandiver Drive, Columbia, Missouri, 573.607.9779, facebook.com/JamJerkHut