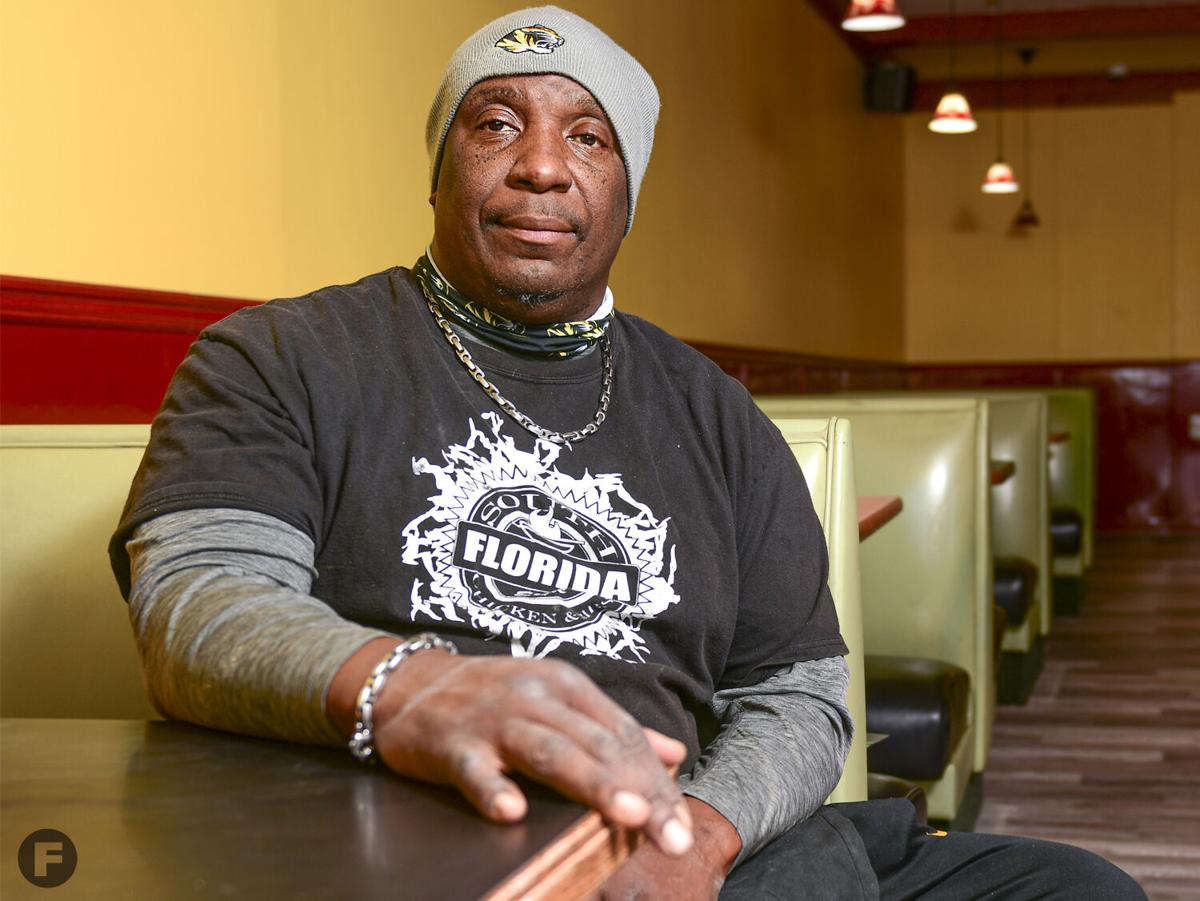 After his eldest son was recruited by the Missouri Tigers football program, Florida native Gerald Nathan Sr. and his whole family moved to Columbia, where they opened South Florida Style Chicken & Ribs as a food truck in 2018.
The name and the food are an homage to his roots, and Nathan, with his family by his side, works hard to craft an experience that is brimming with both flavor and heart. His secret spice blend – coined South Florida-style seasoning – defines almost every item on the menu, from fried wings to grilled chicken legs to rib sandwiches. When Nathan expanded his concept into a brick-and-mortar restaurant last month, his menu followed suit, offering up delicious, home-cooked options for every meal of the day.
What inspired you to open South Florida Style Chicken & Ribs? I started [cooking and selling my food when we lived] in Charlotte, North Carolina, and I did it to raise money for [the Cabarrus County Youth Sports Program], an organization I ran for underprivileged kids, to cover their fees to play football. Once I did that, I found out I was pretty good at it, so we turned it into a food truck [when we settled in Columbia].
How do you define your style of cooking? Soothing southern food – it's pretty much food for the soul. We not only nourish your body, but we feed your soul as well. We prepare our items so that people can get a good feeling about themselves after eating our meals. The menu items that we have are pretty much what we've been doing all our lives – things that I made for [my kids] when they were smaller. I really just do what I'm good at.
What does your restaurant bring to the Columbia dining scene? We have [a company policy]: Try it before you buy it. We [even] wear it on our T-shirts. We try to please each and every one of our customers that comes through the door, [and] we don't want a customer to come in and purchase something they don't want. I tell everybody, "We'll find something that you like." So, we allow our customers to taste everything before they buy it so we can make sure that happens.
How important is it for you to cook with your family? It means a lot because I can pass it on. I can do certain things around them that I would be worried about doing around other people, because once a person gets ahold of your magic, they tend to take it and want to run with it. So it's a lot easier for me to do it with my family, whom I'm actually going to share it with.
South Florida Style Chicken & Ribs, 600 Business Loop 70 W., Columbia, Missouri, 573.507.6981, facebook.com/704chickenandribs