As bud break begins in the blufftops at Les Bouregeois Vineyards, so does a new era of ownership for the popular Rocheport, Missouri, winery. As of April 2, Jacob and Rachel Holman, along with an outside investor, are now the co-owners of Les Bourgeois, taking the reins from Curtis Bourgeois, who is retiring after 32 years of ownership.
The transition was natural for Jacob and Rachel, who have both held leadership positions with Les Bourgeois for several years. Jacob began working for the winery in 1999, and has been head winemaker since 2006, and Rachel has been CEO at Les Bourgeois since 2013. The pair says they look forward to maintaining many of the established traditions on the blufftop. "The culture is what has kept me here for 20 years, and Rachel for her extended time here," Jacob says. "It is a special place… a lot of people have asked me here recently, 'Well, what are you going to do with it?' And well, we don't really need to do a lot with it. We're not going to keep it exactly the same, but that culture is what has perpetuated the talent that's come through here during the past 20 years."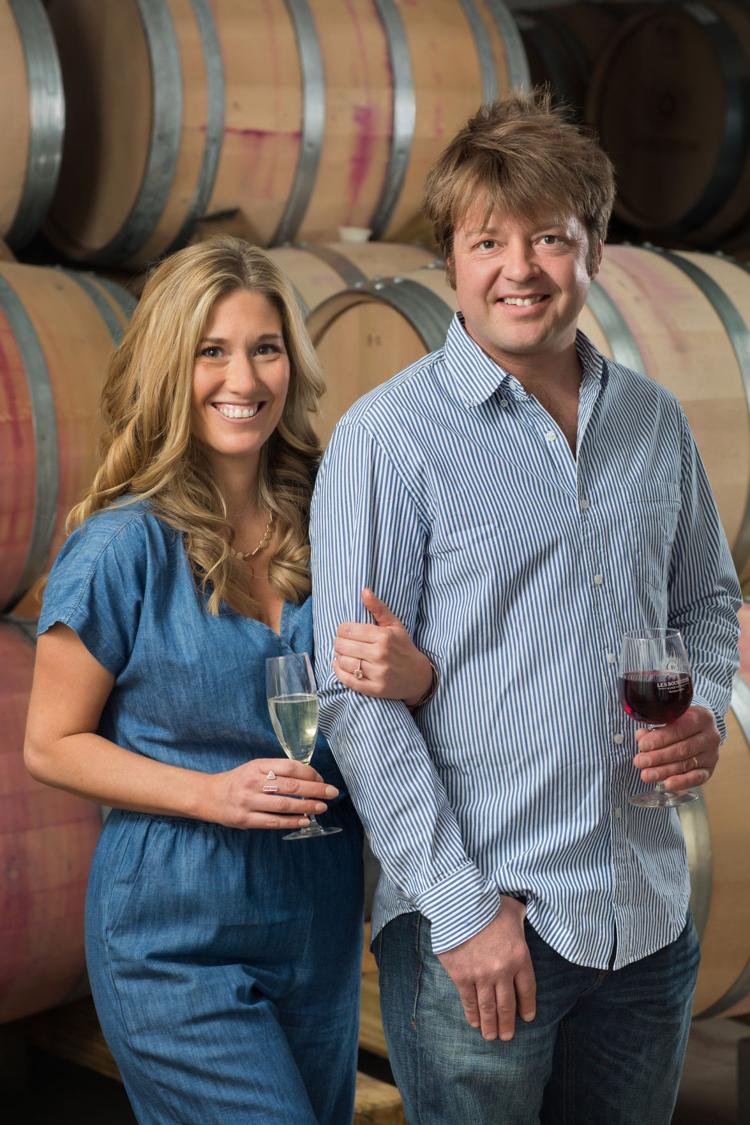 Although many of the old traditions will be preserved, new ventures are also on the horizon. Les Bourgeois is now the official winery of MU Athletics, and will be rolling out two tiger-branded wines later this year to celebrate the new partnership. Rachel says the new wines will be fun and approachable, "something that hearkens to wines that have performed well in the past and will appeal to MU fans' palate." Jacob is also working on a collectible wine catered to MU alumni, which he hopes to release next year.
Through already-established partnerships with its sister company Rocheport Distilling Co., as well as Broadway Brewery, which houses most of its brewing operations on Les Bourgeois' property, the winery will continue to roll out new lines of innovative spirits, focusing specifically on brandy and small batches of whiskey. "We've released a few products in the past, and it's all been small batches made on our property," Rachel says. "But we're looking forward to taking advantage of that relationship with the brewery, getting a bigger still and just playing around with some of those products." And if you've longed to take your Riverboat Red to the water, those dreams are within reach – the brewery's canning line opens up the opportunity to produce canned wines, something that the winery is looking forward to developing in the future.
An extended summer event lineup at the A-Frame features four tap takeovers and a lineup of nearly 15 bands, including the Burney Sisters. New family-centered events include the Magical Sparkle Unicorn Party, which will include pony rides and face painting for kids, and specialty drinks for the adult crowd. And with the addition of new lighting in the outdoor space, you'll no longer need to rush off after sunset. "We've seen that people come after work during the week, and by the time you get out here, get a glass of wine and sit down, the bar is closed and it's time to go home," Rachel says. "So if we can put some lights up and extend that, I think it'll heighten the experience for people."
Continuing to enrich the Les Bourgeois experience for both visitors and employees is and has always been the Holmans' ultimate goal. "Curtis didn't have any children or any second generation who wanted to take it on, so [we] saw an opportunity to help preserve the legacy they had created, and that we have also helped create," Rachel says. "Our last name may not be the same, but we're still very much a family business, and we're looking to uphold everything that's been helpful in getting us to where we are."
Les Bourgeois Vineyards, 14020 W. Hwy. BB, Rocheport, Missouri, 800,690.1830, missouriwine.com