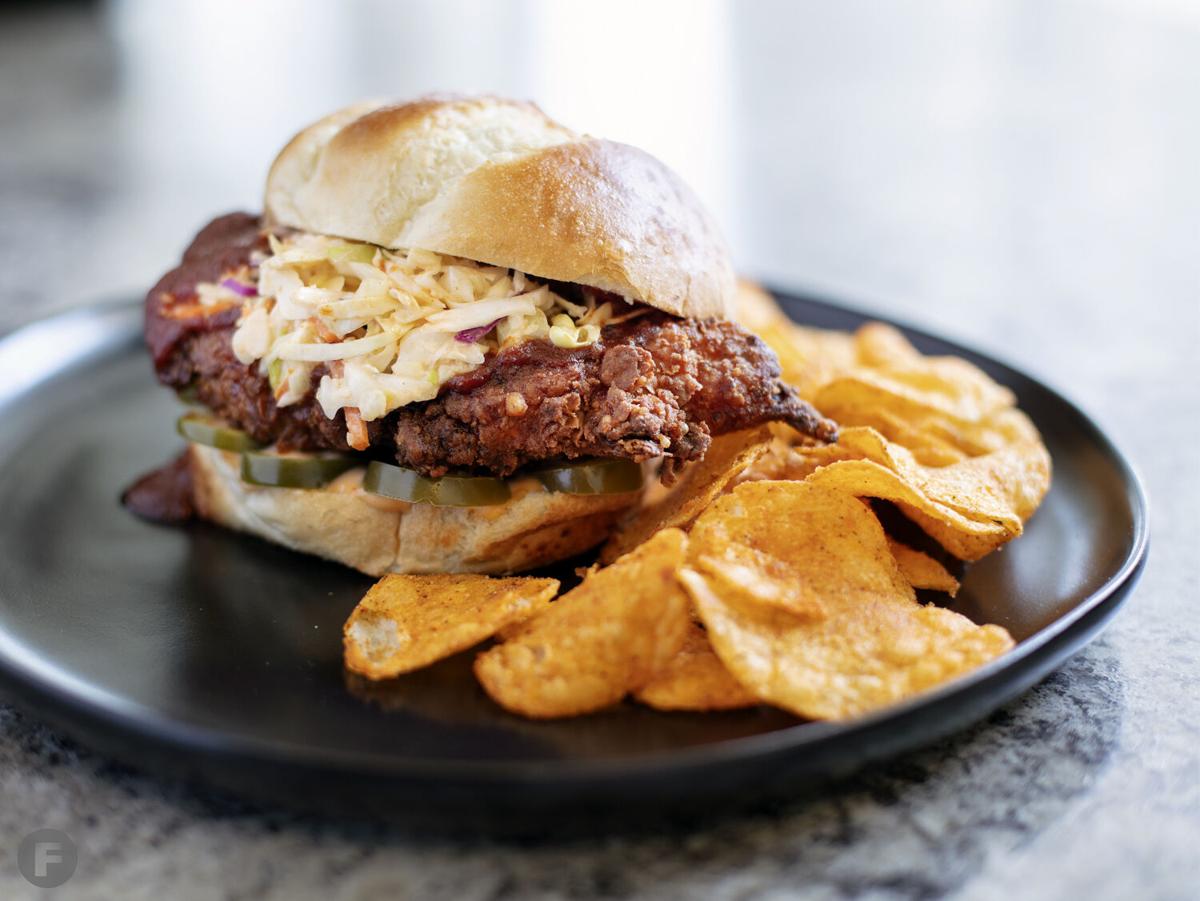 If you're craving a chicken sandwich in Columbia, Missouri, one virtual brand is guaranteed to scratch your itch. The Brassy Bird, a ghost kitchen from Coley's American Bistro, offers a bevy of sandwiches with the star being crispy, hand-breaded chicken tenderloin. 
Want to go with a classic? Try The Naked, only topped with housemade pickles, or the Hot Chicken, topped with hot sauce and pickles and served with a side of ranch and creamy garlic slaw. If you want something a little more out of the box, opt for the Brunchy Bird (Brie, sliced apple, honey) for something that cuts through the saltiness of the fried chicken, or the Bánh Mì for a twist on the classic Vietnamese sandwich with ham, garlic chile mayo, kimchi, jalapeño, cilantro, cucumber, marinated carrots and green onion all accompanying fried chicken on a hoagie bun. Make sure to order a side of chips (sea salt, jalapeño-Cheddar or barbecue hickory) or a chopped salad to round out your meal.
The Brassy Bird is offering its menu for carryout and delivery. 
Brassy Bird, thebrassybird.com