In Columbia, Missouri, tucked away in Alley A, there's a cozy, slightly subterranean nook where you can sip expertly roasted coffee to your heart's content. Since 2014, Shortwave Coffee has called 915 Alley A home. Now, the shop is expanding to a second, slightly sunnier location at 29 S. Ninth Street in downtown Columbia, and this one boasts a bakery to boot.
"It's always been our intention to add additional locations and expand to different cities," says Murad Mohammad, whose family has owned and operated Shortwave Coffee since 2018. Their plans to expand operations accelerated when Kaldi's Coffee vacated the space on Ninth Street in the early days of the pandemic.
"When we found out that we had a chance to occupy the vacant space, we took it," says Mohammad. "It needed a lot of work; we had to reconfigure it to reflect how we imagined the space. We wanted to give it the same level of atmosphere and comfort as Alley A."
The shotgun-style Alley A location can't accommodate a kitchen and offers only limited seating, but those limitations are part of the location's charm, says Mohammad. "When people come in, they feel a sense of coziness – that's an organic feeling that just can't be replicated."
At the new spot, Shortwave hopes to appeal to a wider customer base – coffee connoisseurs, students, professionals and visitors alike – by offering midday pick-me-ups, snacks and even catering options.
"We're a coffee shop at our core, but now, we'll offer bakery items and fare that's beyond the expected, pre-packaged options that you see at other coffee shops," says Mohammad. "You won't have to wonder, 'Where did [this food] come from?' Our menu will have healthy, local, organic and vegan options."
Mohammad took inspiration from the international cuisine he's always enjoyed with his family to create the new bakery and food menus, and he plans to source ingredients from local farmers and vendors for the scratch-made treats.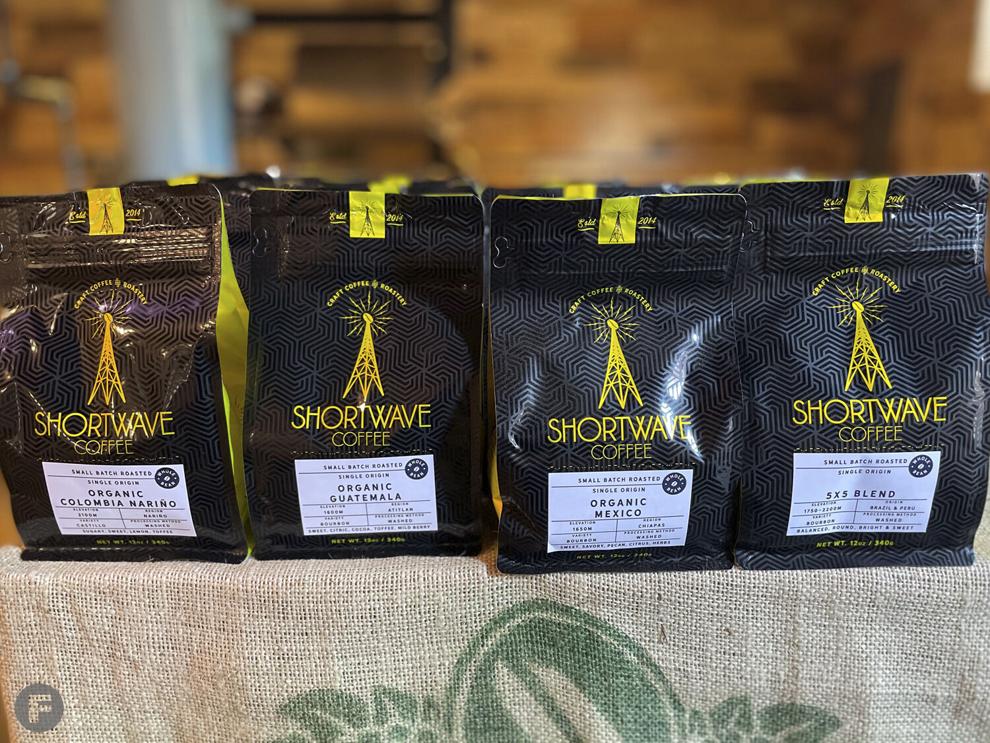 What isn't changing is Shortwave's signature small-batch light roasts and its laser-sharp focus on roasting perfection, which has won the company two Golden Bean awards. Mohammad's brother, Munir, will still be in charge of roasting from the Alley A location.
It's the shop's scientific approach to roasting that keeps customers coming back – and what drew Mohammad and his family to Shortwave in the first place. "Even before we owned Shortwave, it was where I went to grab a good cup of coffee," he says. "I would go out of my way to get it because it's such a unique roast – one that I couldn't find anywhere else. That roast is the reason we bought the business."
Shortwave Coffee's second Columbia location is set to open in a few weeks, and although it's expanding, it hasn't lost sight of its primary purpose. "We're still a coffee shop," says Mohammad. "We can't lose focus. That's still the mission."
Shortwave Coffee, 29 S. Ninth St., Columbia, Missouri, 573.214.0880, shortwave.coffee