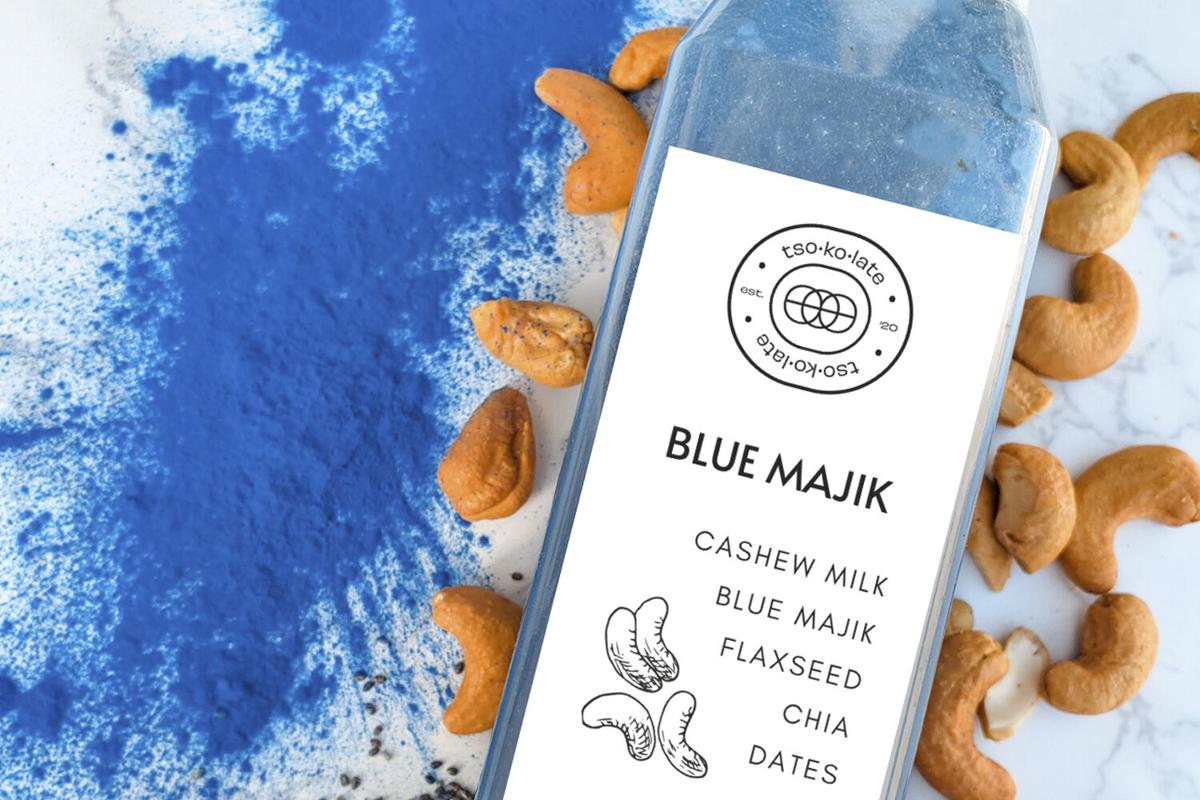 Known for its beautifully decorated superfood bonbons, Tsokolate in Columbia, Missouri, is expanding its selection of plant-based, gluten-free treats.
In October, the sisters and chefs behind Tsokolate, Elle and Jan Sanchez, launched a line of cashew milks, alongside other vegan baked goods, for sale online as well as at Main Squeeze, Columbia's longtime hub for delicious plant-based fare.
"Leigh [Lockhart] reached out to us, as she wants to feature more women in business," Jan says. "So moving forward, we'll have more of our products there, including plant-based milks. Some, if not most, of our vegan and gluten-free desserts will also be available at Main Squeeze."
The desserts include banana bread, churros with dark chocolate-tahini sauce and nut clusters, which are simply dark chocolate-coated clusters of walnuts, almonds or peanuts. Camacho Coffee, the original brick-and-mortar home for Tsokolate products, will continue to carry Tsokolate's bonbons, which have become a popular delicacy around these parts.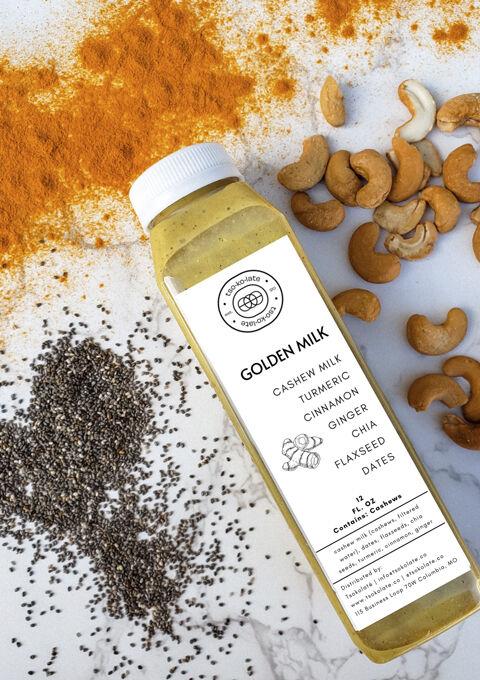 Meant as meal replacements, the drinks incorporate four flavors of the superfood bonbons: Blue Majik Spirulina, chocolate-banana, moringa and golden milk. The nutrient-packed flavors are enticing enough, but it's Tsokolate's housemade cashew milk that makes these pure plant-protein beverages top-shelf.
"[When] you make nut milk, you usually wring it out and you have waste, but we grind it thoroughly so all of the nuts are still in there – we don't waste anything," Jan says.
Along with cashews, all the drinks incorporate chia seeds and flax seeds, and they're sweetened with date syrup, which helps customers reduce their daily sugar intake. "Besides the flavor, that's also why we wanted to use dates instead of refined sugar," Jan says. "As much as possible, we try to use less ingredients, but have the most flavor."
As was their initial business concept, the menu expansion is an effort to bring more health-focused treats to mid-Missouri. "When we moved to Columbia from New York City, we really wanted to offer something that was out of the ordinary," Jan says. "So we started doing the bonbons, and now we're slowly adding more of what we used to serve [through our catering company], as well."
With this diversification, Tsokolate's menu reflects its core goals even more. "The food industry has such an egoistic approach, which I think it should rethink," Elle says. "When Jan and I do something with regards to food, it's really for the people. That's what we really want to do – support community health. We want to offer something that's not just a new creation but something that helps people."
The "people" include Tsokolate's producers, too. "We make it a point to use a lot of local farmers, and we feature them as much as we can," Jan says. "We understand the value of knowing who grows your food, how it's grown and what it took to get it to your table. I think giving credit to whom it's due is very important."
Sample the new additions to Tsokolate's menu at Main Squeeze, or order online. If you're not local, the new products, in addition to the superfood bonbons, are available for shipping.