Barred Owl Butcher & Table is emerging from the pandemic with a new bar manager, plus an irresistible Sunday brunch.
After working as a lead bartender since day one at the Columbia, Missouri, restaurant, Frances Harvey has taken the reins from Andrew Ruth, former bar manager and Harvey's adviser on all things spirits. With the passing of the baton, Harvey becomes the first female to lead Barred Owl's beloved bar program, which is known for its classic and innovative cocktails and wines.
"Andrew's taught me everything from the ground up," says Harvey. "He's an incredible teacher, and I've obviously learned a whole bunch from him and everyone else here. I feel confident in this role now; I feel like I'm going to do a good job for the restaurant and uphold the ethos of the bar and then give it a little bit of a Frances spin in the days to come."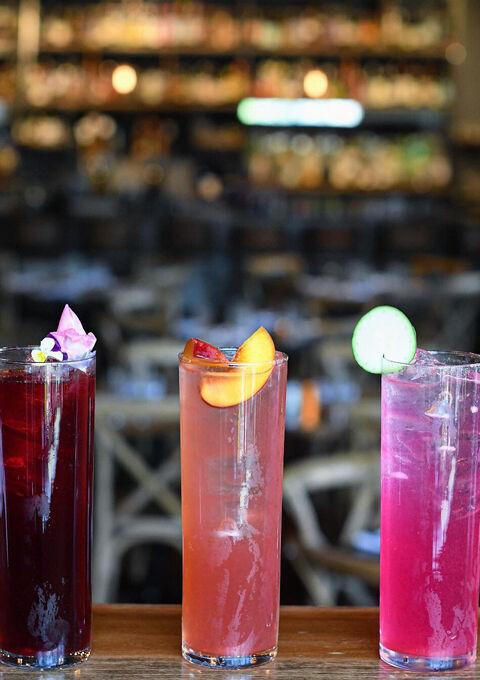 The restaurant suspended dining room service for several months in 2020, instead offering curbside service for both its restaurant menu and butcher shop, in conjunction with its booth at the Columbia Farmers Market. When the restaurant began to reopen, it did so slowly, keeping the health and safety of its customers and staff at the forefront of its decisions. For Harvey and the rest of the bar staff, it was an opportunity to reset, while Ruth purged much of the bar's excess.
"It created a bar that has been whittled down to the things that we know we do well," says Harvey. "Now our bar is a lot more honed; we're really in our element. Andrew knew the things he wanted and kept those things to make our bar amazing and keep it amazing when we reopened. What's been great for me is that I have this toned down version of what it was two years ago. Now we really know what we love, and we're able to start fresh and build from there into things we know will work for us."
Although she places a call to Ruth now and then, Harvey is embracing the fresh start and her new leadership role. "Feeling like you can make decisions about a place is really cool," she says. "It has also been one of those things where, you know, Andrew isn't by my side right now, so I can't always ask him all the things I want to; it's really forced me to bury my nose in books that I haven't read for years because I've been playing the bartender role. I'm learning about the products and why they are successful behind our bar." And she's happy to share new information with her staff. "Andrew always said he loved training, and I was like, 'That sounds awful,' but it really has been interesting. It's been more fun than I expected it to be."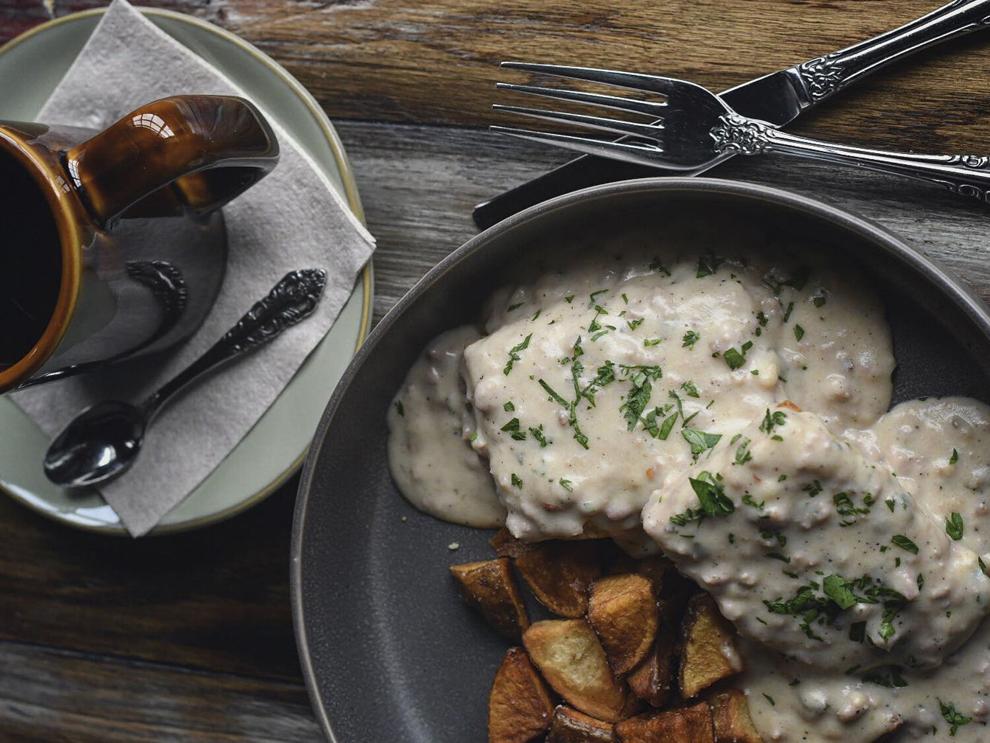 Along with the change in leadership at the bar, Barred Owl has shifted away from lunch service to focus solely on dinner and – drum roll, please – Sunday brunch. On the sweet side, we recommend the Johnnycakes topped with seasonal fruit. There are also several varieties of eggs benedict, including a headcheese benedict that Harvey says has been known to induce slumber, as well as spicy country sausage and spicy grits with onion gravy. Alongside the classic fare with a Barred Owl twist, Harvey and the bar staff have created a few cocktails specific to brunch.
Customers can, of course, order a Mimosa or a Bloody Mary, but those typical drinks don't appear on the menu. Instead, Harvey spotlights her own version of a Mimosa: The COMOmosa is made with a blend of Waves cider and cava, plus Barred Owl's "sunshine mix," which features lemon, lime, orange, grapefruit and honey. The Spritz Creek is another showstopper. A take on an Aperol Spritz, it combines grapefruit and mezcal for a hint of smokiness in the glass.
For the brunch-only cocktails, Harvey tries to utilize unexpected ingredients from the kitchen, too. Trying to extend the life of certain items by incorporating them into syrups, shrubs and bitters, for example, has always inspired her – it's also a hack she learned from her predecessor. "Andrew drilled it into us that we need to be in tune with the kitchen," she says. "It's all about asking, 'What are you using this week, and what won't you use that we can have?'"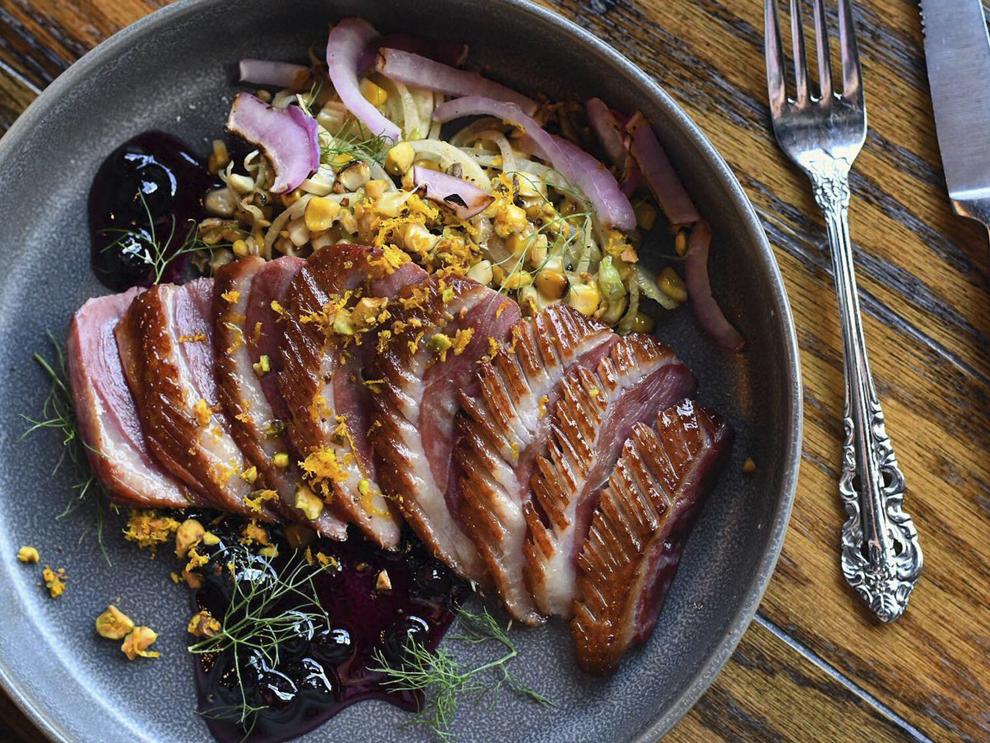 To experience the flurry of delicious changes at Barred Owl, visit the restaurant for dinner Wednesday through Saturday or for brunch on Sunday – reservations are recommended. The butcher shop is also open Wednesday through Saturday from 1 to 6pm.
Barred Owl Butcher & Table, 47 E. Broadway, Columbia, Missouri, 573.442.9323, barredowlbutcher.com