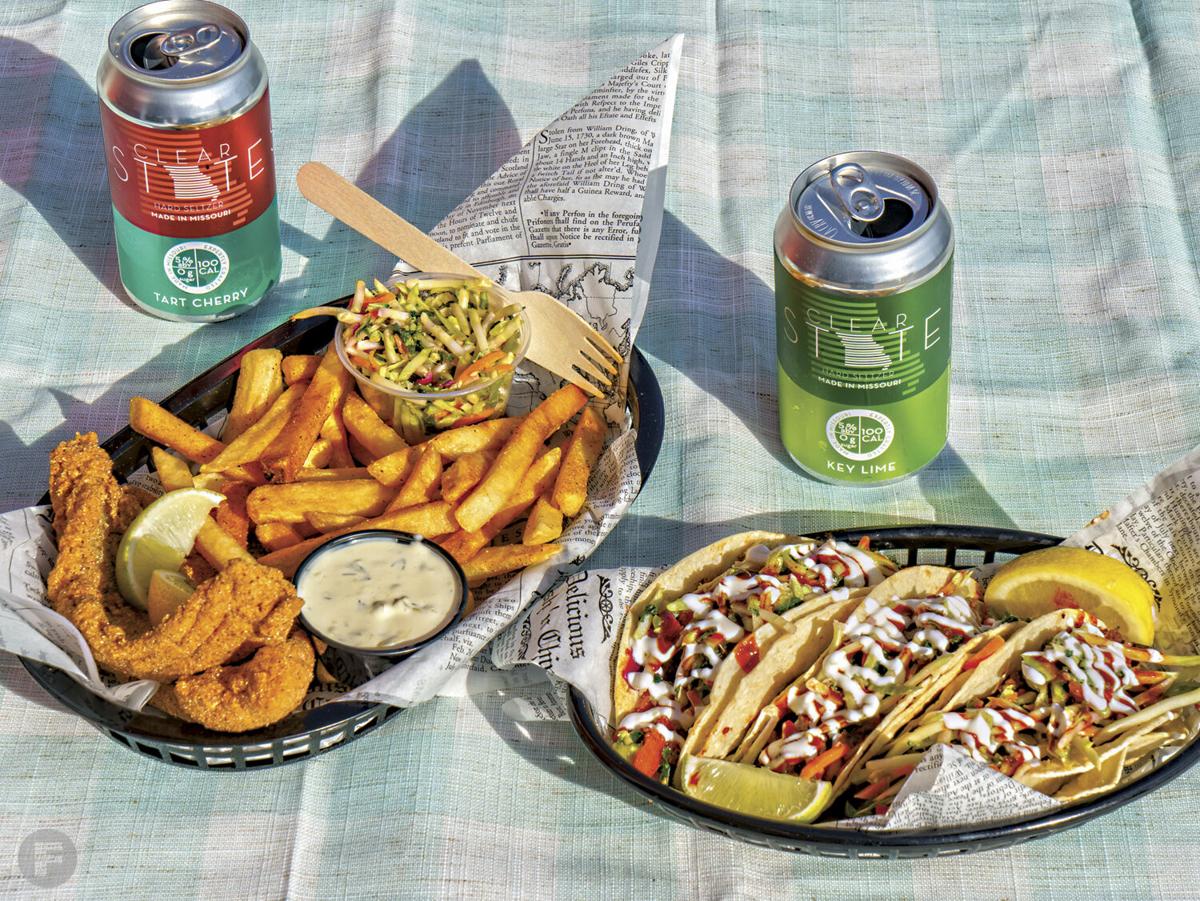 Hugged by the Katy Trail and the Missouri River on the outskirts of Columbia, Missouri, The Station House at Katfish Katy's is a welcome oasis for travelers and denizens alike.
The restaurant underwent a complete remodel in 2016, and this year, mother-and-son team Vanessa and Jake Leitza took ownership. The duo has already released a new menu with health-conscious options, including quinoa tacos and a grilled chicken salad, alongside staples such as the Katfish Platter, Katy's Grilled Cheese and The Station House Burger featuring a regionally raised, grass-fed beef patty served on a brioche bun.
Enjoy your meal with a Clear State hard seltzer; made in Missouri with all natural ingredients and no added sugar, flavors include tart cherry, passionfruit and Key lime. From the covered dining area, you can enjoy the breeze – and occasionally, live music – or soak up the sun from a blanket on the lawn.
The Station House at Katfish Katy's, 8825 W. Sarr St., Columbia, Missouri, 573.445.8338, katfishkatys.com